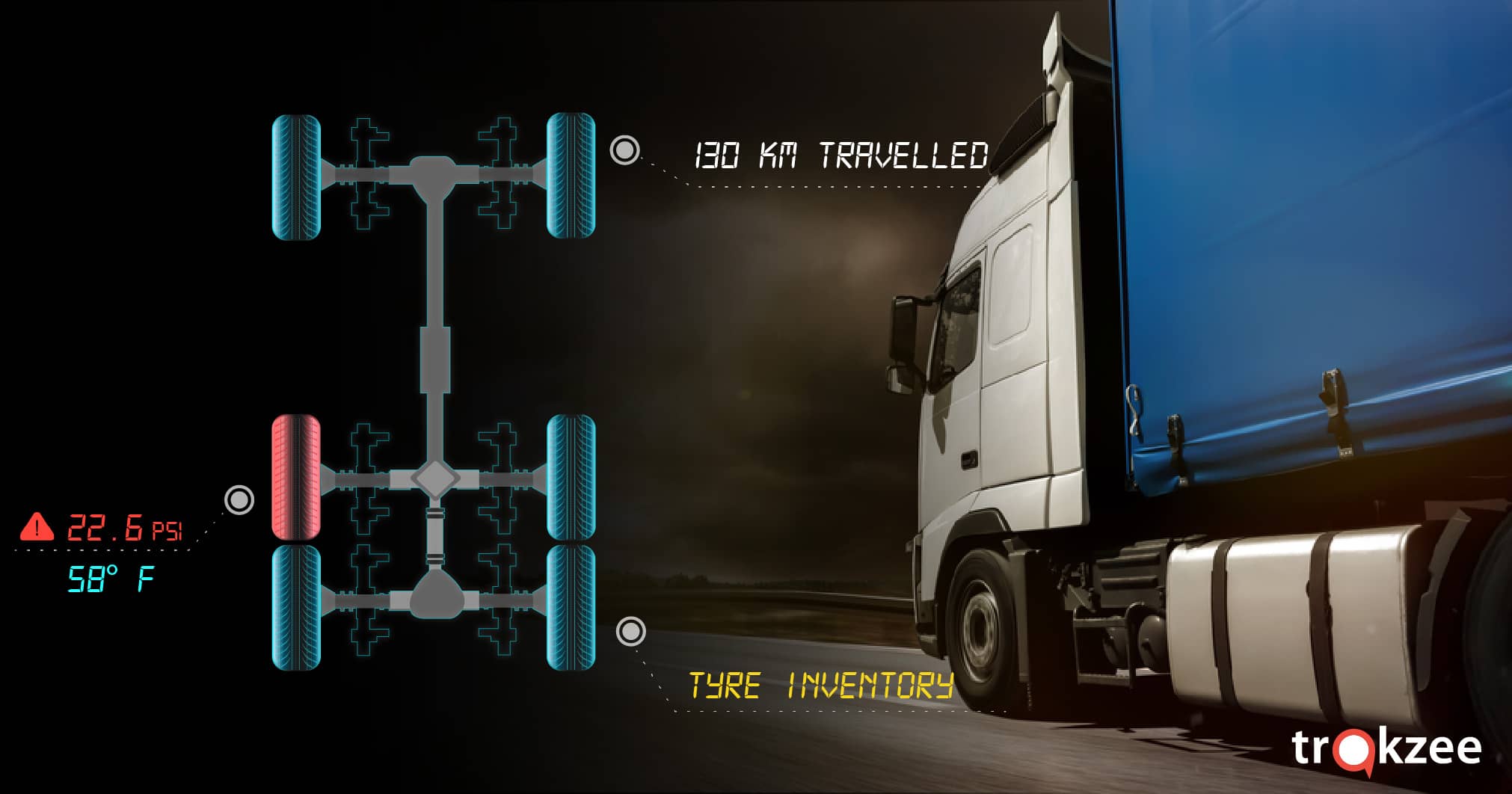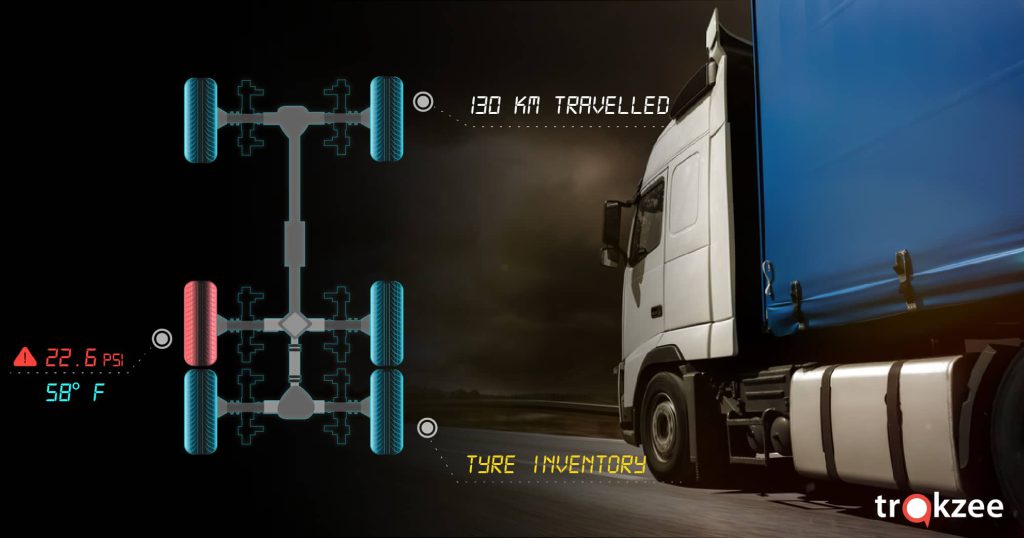 Tires are one of the most expensive assets of your fleets, hence; they deserve proactive maintenance. Ineffective tire handling could hamper a smoothly running fleet. If you are looking for ways to cut down fleet operational costs, then a tire management system is the answer!
What is TMS?
Tire Management Systems (TMS) helps drivers and fleet owners get insights into real-time tire metrics like tire pressure and temperature. What's more, is that it can help optimize fleets' performance and mileage. Most tire management systems involve a valve and sensor and measure tire metrics either directly or indirectly (indirectly via wheel speed or ABS). If a tire with low pressure is detected, the TMS alerts the driver. Hence, empowering drivers and fleet managers to take corrective action. Fatal accidents can be avoided and fuel economy can be enhanced using TMS.
Challenges faced before implementing TMS
The National Highway Traffic Safety Administration (NHTSA) of the US estimates 660 fatalities and 33,000 injuries every year because of tire-pressure-related accidents. Here, the life and safety of your driver, employee, or a loved one are in question. Without TMS, there is no way for a fleet manager or a driver to know if a vehicle is safe to drive.
Besides, expensive tire or fleet repairs, post accidents, negatively affect the cost-effectiveness of freight businesses. Without dynamic and feasible solutions, fleet managers lack insights into tire pressures, temperatures, inventory, tire allocation, the number of miles travelled by a set of tires, tire cost per mile, or upcoming tire maintenance dates.
Furthermore, under-inflated tires can lead to poor fuel economy. Meaning, unchecked tires could cost you more than you think! Under-inflated tires can lower gas mileage by 0.3% for every 1 psi (pound-force per square inch) drop in all four tires. The DOE (Department of Energy, USA) estimates that 3.56 million gallons of gas are wasted each day because of improperly inflated tires.
Benefits of a Tire Management System
With TMS, fleet managers can maintain tire inventory and map out the life cycle of tires—from the day of their installation till the time of scrapping. With timely reports and alerts, irregularities in the pressure & temperature of tires can be identified. Fleet owners can inspect the tires through the portal and identify if their tires that need repairs or not.
1. Improving fleet efficiency and the Performance of your Fleet
TMS helps in monitoring tire pressure & temperatures while preventing premature tire wear. It ensures a stronger fuel economy. Gas mileage can be improved by approximately 3.3% by keeping tires inflated at proper pressures. 
2. Helps you stay informed
Eliminate tire-related speculations with TMS. Depending upon the size and miles traveled, you can plan maintenance schedules and sustain your tire's life. GPS-triggered alerts and notifications help you make better decisions for your fleets as well as your tires.
3. Reduces Total Cost of Ownership (TCO)
A well-implemented TPMS prevents unplanned downtime by helping you stay on maintenance schedules. This means you'll be reducing tire and replacement costs—significantly lowering your overall transportation costs.
4. Maintaining Tire Inventory and TMS
TPMS generates axle-wise reports of your fleet's tires with details regarding their installation, and miles traveled—so you can plan inventory procurement. You can also get insights into tire conditions and consider them accordingly for retreading, servicing, or replacement. 
5. Enhance Safety
Under or over-inflated tires could be hazardous. Driving with an under-inflated tire is risky as it could blow out and you could lose control of your vehicle. Worn-out tires could skid if it's snowing or raining heavily. Accident fatalities due to poor tires could be eliminated—with TMS!
Conclusion
The primary reason why organizations implement tire monitoring systems is that manual management of the tire inventory becomes difficult beyond a certain level. Crucial information such as the kilometers traveled by the vehicle after the tire's allocation, tire positions, or maintenance dates becomes tough to record. In absence of a proper system, knowing which tires have been replaced or retreaded is difficult to monitor. The result is the inability to identify the money spent on tire-related expenses.
As you scale your fleet-related business, fuel and tire expenses will grow exponentially. To get higher ROIs and lower your losses, you need to figure out how to manage tire costs efficiently. Properly inflated tires can increase fuel economy and mileage system. It can help lower your maintenance costs. But installing a TMS is more than just about business. It's about ensuring the safety of your drivers. Under or over-inflated tires pose road safety risks. Avoid them with a tire pressure management system.