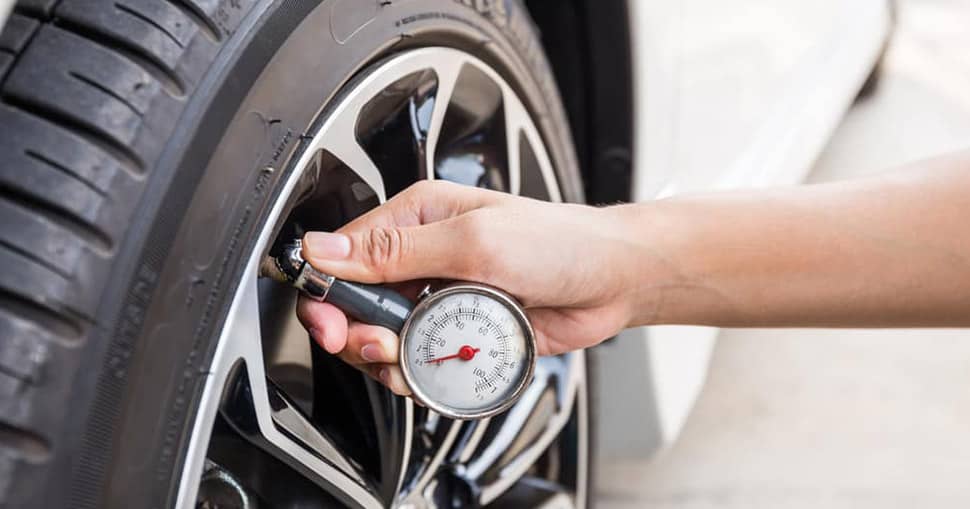 Did you check the pressure of tires before starting the trip?
If not, you may have to face a big problem ahead.
According to a survey of USA, Every year 250,000 accidents are caused because of lower and higher air pressure in tires because it loses stability on the road, which affects cornering and stopping of fleet. It also consumes more fuel to operate the fleet. That means you will have to spend a huge amount to resolve the problems caused. For which, the amount spent on the tire is up-to 1/3 of your fleet maintenance budget. 
The solution of these problems is to monitor the tire pressure regularly. But it will require more time and manpower.  
Let's imagine a truck with 18 wheels. You have to check the pressure of all tires before and after loading. Assume you will need 1 hour to check the pressure of all the tires twice. Now, imagine you have 1,000 similar trucks and have to perform the same task. To complete the work on time, you will require more workforces and pressure gauges, which is not possible to fulfill. 
TPMS or Tire Pressure Monitoring System is a one-stop solution. Let's get familiar with it.
What is TPMS??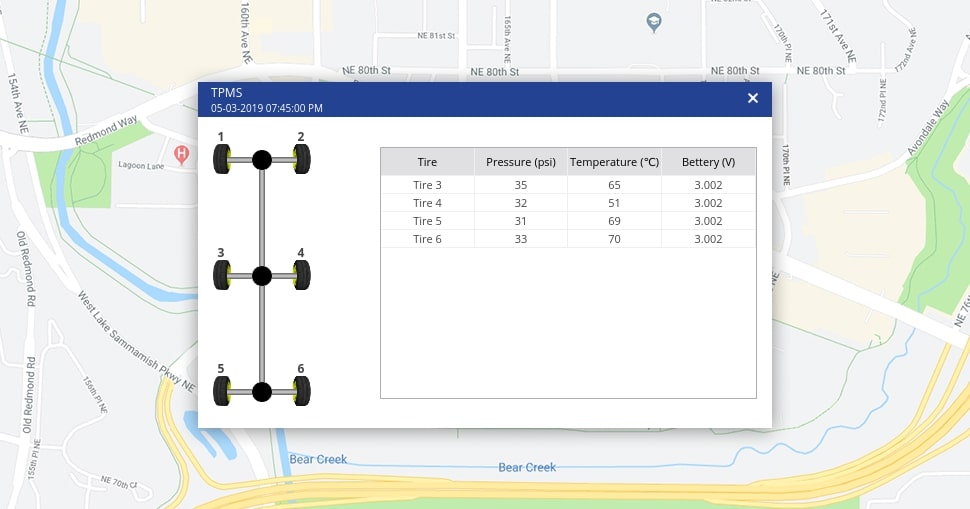 TPMS, as its name suggests, is used to monitor the air pressure of your fleet tires. It is available in two different types. One is direct TPMS, and another is indirect TPMS.
Direct TPMS uses sensors installed on the tires. It monitors the pressure of the tire and warns you if higher or lower pressure is detected. Nowadays, it is capable of detecting the temperature inside the tire. 
Indirect TPMS does not use the pressure sensor. It monitors the rotational speed of each tire and identifies other signals available from the tire to detect the pressure. It completely depends on the speed sensor. The spinning of the wheel is faster than expected, then this TPMS concludes low tire pressure. So, it can be used only to know the speed of your fleet tire.
How is the TPMS of Trakzee useful?
Our TPMS feature collects real-time data from the sensors and informs you about the pressure and temperature of all the tires. It also lets you know which tires have less or more pressure than the others.
This is useful as without being near any fleet, we will be able to monitor the tire pressure. Moreover, the driver will be informed if any variation is found. 
We can receive the alerts of pressure variation via SMS, email, or notification even when we are away from the fleet.
TPMS also helps us know the voltage of the sensor's battery.
Above image gives a brief idea of TPMS of Trakzee is useful.
Benefits
Increases efficiency of fuel
Reduces tire damages
Lowers CO2 discharges
Improves fleet and driver safety
Conclusion
TPMS can make a great difference in your fleet. It can be useful for you and the environment.