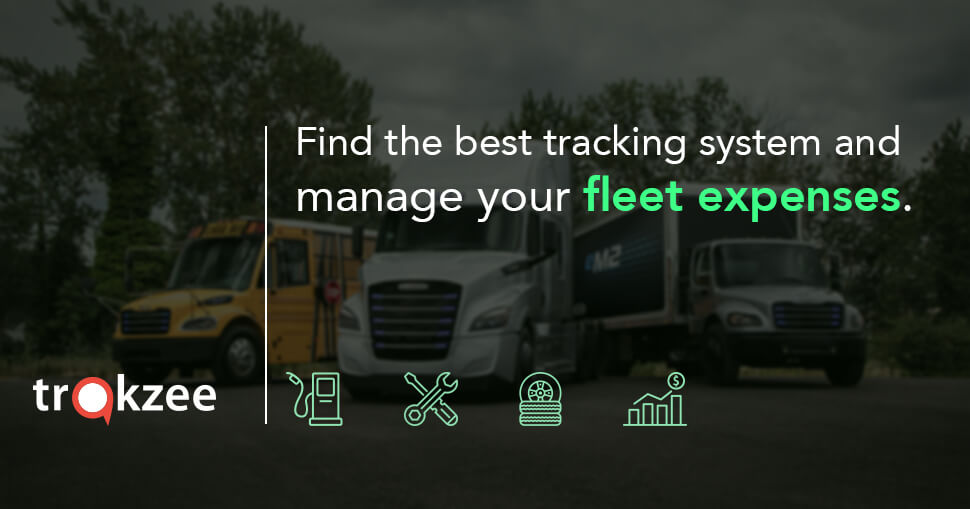 A business is incomplete without its expense calculation. Even for transportation and other fleet-related companies, their expense calculation is a tiring and time-consuming task. As a fleet has different type of expense which includes operational cost, variable cost, maintenance expense, fuel expense, and more. A huge variation of expense means messed up expense calculation. This gets even worse when the expense is not properly managed. 
Many of the fleet managers would collect all the bills and then write them down in their record books according to their daily expenses. A big bundle of record books was found at the end of the year. Thus, it becomes difficult to sort the required data at the end of the month or year. Moreover, this is not useful for managing the expense of big industry.
After this, people started maintaining excel sheets. They would appoint a person to manage the data entry. But this was not a feasible way as it requires a lot of time and effort. This method will not be able to provide genuine information and is difficult to calculate.
Moreover, as a fleet manager, you need to know the time, reason and the total amount spent for understanding the expense. So, we will discuss the expense management of Trakzee. 
What is the Expense Management System?
It is used to manage and calculate all maintenance and fuel expenditures. It enables you to accurately update expenses with the web portal and Trakzee App. Thus, it makes expense data entry easy. The system also helps you to find out the exact fleet expenses to overcome future calculations. 
Maintenance Expense
Fleet undergoes various maintenance which includes Air filter, Antifreeze, Battery, Front brakes, Car wash and more. Moreover, in many countries maintenance is done according to various rules like PM1, Rule 18, Roadworthy certificate and national permit. All these maintenances have different expenses and their management is required.
So, the expense management system enables you to select the day and the type of expense your fleet has undergone. This will help you to filter out the maintenance done and help you to set your next fleet maintenance.
Fuel Expense
Fuel is an important resource for the fleet and so is its management. Many times a fleet has to fill and refill fuel again and again. So, it becomes important for fleet managers to understand the exact location and amount spent for fuel filling.
So, the system helps you to monitor fuel expenses and know the location where fuel was filled. This helps you to see if fuel was actually filled. It overcomes the issues like the false fuel filling expense. It enables you to allocate authorised fuel stations for your fleet. Your driver will be able to know, from where he needs to fill the fuel. Moreover, if fuel is filled in the unauthorised station then the system will warn the user.
Report and Chart
Last but not least, the system provides a history expense report for understanding all the fleet expenses and to get their accurate calculation according to the time period selected. It also has a history report which helps to compare previous expenses with the current expense for better business productivity.
Moreover, the dashboard of the system provides the expense history chart to get the summarised expense data according to company, object and days. This chart provides all your fleet expenses at one location.
Conclusion
A well-managed fleet proves to be a plus point for any business related to the fleet. Thus, manage your expenses and fleet with Trakzee. Be connected with us to be updated on the latest and useful features for your business.