The word fleet expenditure brings tension, pressure, and mismanagement. This is not the problem of today's world, but these issues are faced since the time mankind began spending money.
People have mainly used record books for managing their daily or other expenditures. This is feasible for monitoring the expense of a single person.
Here, we will discuss the fleet expenditure and their easy management, which is obviously not possible with record books.
A fleet undergoes various expenditures which include maintenance and fuel. Various expenditures mean a similar number of bills. So, it becomes a necessity to have a solution or platform where all these can be properly stored and managed.
For every industry, this is important as when you know where you are spending, then you will be able to control the expenditure. Moreover, you will get an alternate solution to reduce fleet costs.
What is expenditure management in Trakzee?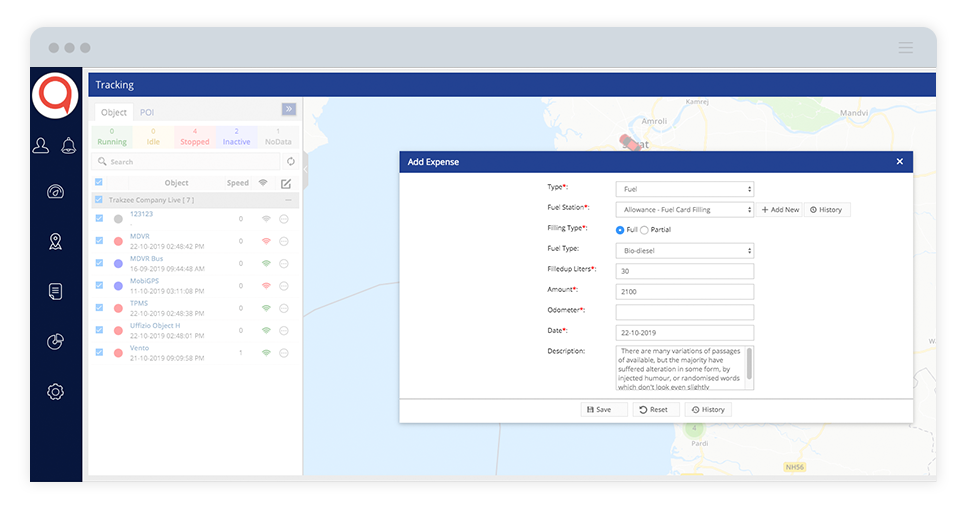 Expense management is a system that manages expenses and helps to monitor ongoing expenses. 
With Trakzee managing expenses is an easy task. As here, you will be able to add the amount you have to spend along with bill records. 
Let's get familiar with the steps followed by the system for making your task simple.
First of all, choose the expense and fill up its details. Here, you can select any maintenance option along with fuel. So select the option as per your requirement.
Do this process whenever any expense is conducted for your fleet. Now, last but not least, the system provides a report for understanding your expenses in a better way.
The history expense report will give you a detailed view of all the expenditure on its date. Moreover, you will be able to select the date range for which you want to see the expenditure report.
This will not only help you to manage your ongoing expenses but also help you to compare your previous expenses for better productivity.
Here you will also be able to add the fuel station from where your fleet can fill the fuel. In other cases, the system will send an alert message to warn you about the unauthorized fuel station.
The live location of the fleet and the expense can be compared to check the reality of the expense made.
Closure
When managing becomes easier, your workload will decrease and ultimately your company will progress. It is said that spend wisely to have a progressive future. So get the expense management to lead a productive and improved future for your company.