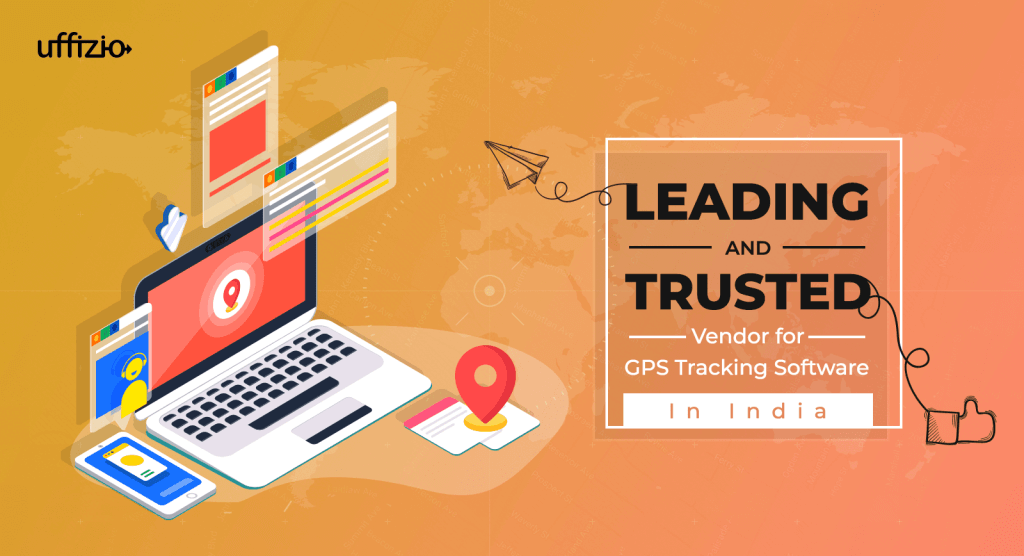 Uffizio is unstoppable. It has become one of the top vendors of White Label GPS Tracking Software around the Globe.
We made it!
700,000 units are registered on Uffizio's GPS tracking platform from India. And we simply can't believe it!
It is one of the biggest achievements for Uffizio this year. We are truly overwhelmed by the support of our ever-growing clients. 
We have become one of the top vendors of white-label GPS and fleet management solutions, in India, because of our loyal customer base. 
On this occasion, we would like to extend our heartfelt appreciation to our software distributor partners, hardware vendors, and platform users. It could not have been done without you. 
We will continue providing world-class fleet management services with the promise to improve our customer support services. We also have plans to alter our software UI for a better user experience. Our system's flexibility makes it possible to implement new changes without affecting uptime.   
With a growing network of Trakzee users, we want to assure our customers that we have heightened security of personally identifiable data. We prioritize information security at Uffizio, and our developers work round the clock to ensure end-to-end data protection.
Uffizio offers various White Label GPS Tracking Software Services
We offer a variety of services to our white label software users. At Uffizio, we understand the importance of brand integrity. This is why we make it possible for our white label users to customize solutions and brand them as their own. 
White label Branding
Uffizio's white-label GPS tracking software solutions have provided our clients with much-needed flexibility. Our channel partners use as well as sell our white-label products with their branding. The advantage of opting for white label services is that the end product has your company branding. You can build a unique login screen with your company name, URL, logo, and brand colors. So, why wait? Start using Uffizio's  GPS tracking software under your brand name. We charge a one-time white label branding fee in exchange for this service. To know more about how it works, contact sales. 
Available in multiple languages
The software can be accessed in multiple languages. This feature enables you to translate the contents of the application into a language of your choice. Additionally, we have supplemented multi-language access on all our applications to help businesses internationally. In many countries where English is not the preferred language of communication, our services prove invaluable. Thankfully, you never have to worry about language barriers while using our services. You can always switch to the language you understand, facilitating seamless communication and enabling you to grow your business globally.
Open for Customization
We understand that different users have different expectations from our fleet management software based on their industry of operation. This is the reason why all our products are open to customization. We take all client requirements seriously and implement the suggested changes in good time. Our business analysts work hard to keep up with your changing needs. We regularly update our applications and constantly educate you about software updates. You can find them under the What's new section. 
GPS Tracker Independent
Mobile and web-based tracking and management software are hardware-independent. What does that mean? It means you have the freedom to select GPS trackers and sensors. Our software is compatible with most GPS trackers available on the market. If not, we can integrate it. We have already integrated 1.2k devices on our platform. You can check the list of those devices here. So either way, you don't have to worry about your hardware choices while using use our services. 
Device Independent
Run our application on any device—laptops, desktops, mobile phones, and tablets. Our white-label solutions can be accessed on any device from any part of the world. Remote monitoring of fleets and assets couldn't get easier than this. Additionally, you can run our web applications on the browser of your choice. Moreover, we offer native Android and iOS applications for those who access our app through their phones. To explore our mobile applications, visit the Google Play Store or the App Store today and check out our applications.
White Label GPS Tracking Software Products
Trakzee
Trakzee is an advanced Fleet Management and GPS tracking software. With it, you can track fleets, drivers, and transportation routes in real-time. Trakzee gives insights into important vehicle metrics like fuel consumption, engine health, tire pressure, or ignition status. Monitoring these parameters helps you maximize fleet productivity. Further, Trakzee's analytical reports help you identify money-consuming aspects of your business. All of Trakzee's software modules are configurable and can be customized to suit your business needs. You can seamlessly integrate Trakzee with your existing ERM or CRM system.
SmartBus
SmartBus is one of the most reliable School bus management software in the Indian market. It was designed to simplify the management of school buses. It provides school admins, parents, and drivers a platform to communicate and instantly react to emergencies. SmartBus enhances student safety by providing several safety features like an SOS button, real-time alerts, a driver monitoring system, and student attendance through RFID.
Logytrak
LogyTrak is a Logistics Tracking Software that helps you track and manage your entire supply chain. With LogyTrack, you can track orders, shipments, deliveries, drivers, trucks, and more. LogyTrak's prompt analytic tools can help you dodge logistical failures. If you're looking to improve your supply chains, LogyTrak is just the tool you need.
TaskEye
TaskEye is an ultimate Employee Management Software, primarily used for employee and task monitoring. Using it, you can track what your traveling salesmen or road crew is doing in real-time. The application eliminates all communication barriers, and in addition, adds visibility to your business operations. Employees can conveniently contact managers to update them regarding their ongoing or completed tasks. Furthermore, TaskEye assists with various aspects such as employee attendance, reimbursements, proof of delivery, and employee performance reports.
MobiGPS
Our MobiGPS application is a ground-breaking innovation in the field of GPS tracking systems. It lets your smartphone function as a GPS tracking device and eliminates the need for expensive GPS trackers. MobiGPS is perfect for those businesses who want to track their assets without spending a lot of money on expensive GPS tracking devices.
Elexee
Elexee is our electric fleet management software solution. It is the only app you'll ever need to manage your electric vehicles. It is equipped with a battery management system that helps you prolong and improve battery life. You get notified for battery faults or low charge; consequently, you can overcome range anxiety. Additionally, with Elexee, you can track charging patterns. Gain insights into how each charging cycle affects your battery health. Moreover, optimize charging schedules to prevent overcharging.