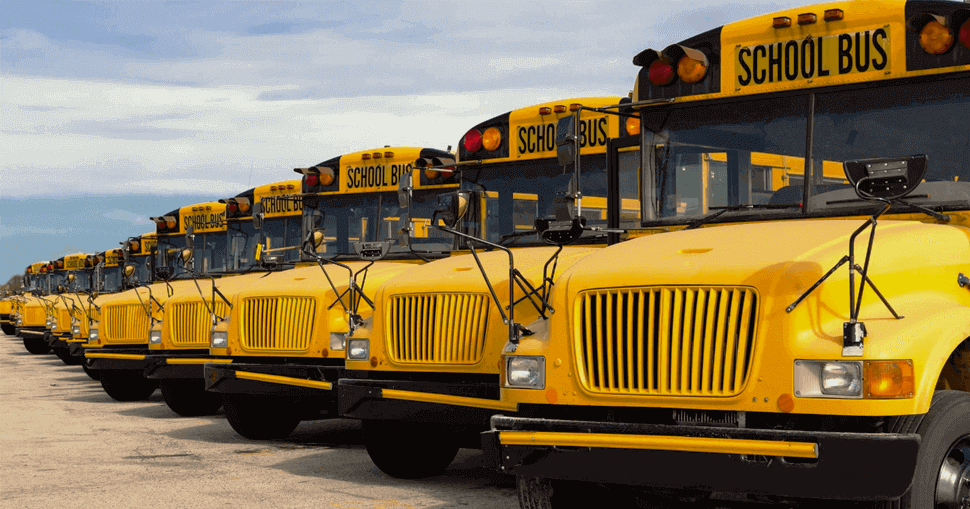 Parents these days are highly concerned about their children's safety and security. When it comes to their daily commute to school, parents either depend on the school buses or manage it on their own. But statistics have shown that most of the accidents or the rate of deaths by accidents are eight times higher in automobiles. This proves that school buses are the safest mode of school transportation. It's the responsibility of the school management and the parents to check whether the school bus meets the basic safety standards.
Let us discuss below the safety features that a school bus must have
Bus Color
The color of the school bus must be highway yellow color. This color catches everyone's attention and makes the school bus distinguished easily.
Compartmentalization
Since school buses are designed differently, seat belts may not protect the kids during a sudden impact or crash. So compartmentalization is done for crash protection. The seats must have energy-absorbing backs and that must be designed in a closed-spaced fashion. For small school buses, there is a requirement of seat belts, or in the case of preschool children; they must be seated in car seats only.
CCTV inside the bus
This facility helps the parents and school management to keep an eye on the students as well as on the driver. It also helps in recreating the events post an accident.
GPS tracking system
 A GPS-based school bus tracking system ensures the complete safety of the students. It enables parents, drivers, and school management to communicate with each other. It helps in the optimization of the pick-up and drop locations, scheduling and rescheduling of the trips, providing the real-time GPS location of the bus, and much more.
Windows and doors
The door of the school bus must have reliable locks and the windows must be fitted with horizontal grills.
Other necessities
It is mandatory for the school bus to have a first-aid box and fire extinguisher. It must have a "school bus" written on the front and the back of the bus. Along with that the school name and the telephone number must also be mentioned. If a private bus, car, or van is hired then there must be "on school duty" written on it. The school bus must mandatorily have two doors and an emergency exit. Moreover, there must be enough space inside the bus to keep the school bags of all the kids accommodated inside the bus.
The school management must make sure that their buses have these features without fail. Also, the parent must double these crucial details to ensure proper safety and security of their kid's commute.