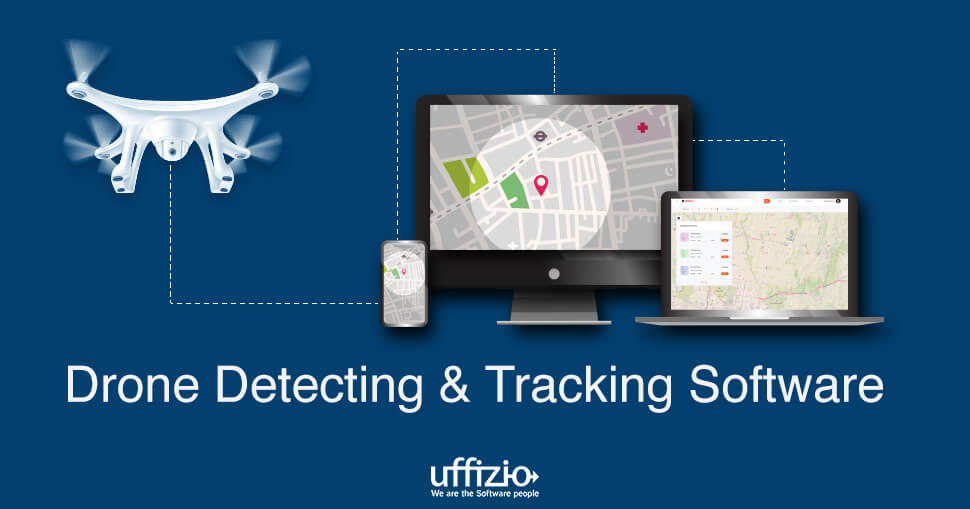 Drones are trending in the global market because of its features like auto-pilot mode, inbuilt and additional camera provisions, simple technology, ease of use, high altitude and areal coverage, longer life at one stretch, and many more reasons.
Drones, technically known as unmanned aerial vehicles (UAV), are profoundly ranked in fields like military, transport & cargo movement, agriculture purposes, law enforcement, etc. 
Generally, people use drones for tracking, surveillance, photography, videography, and various military operations. Ground operators control the UAV through a proper communication channel.
Drone Flyaway
We have to admit that every excellent product does create some trouble for its owners. And despite having all these advantages, the concern about a drone is the way it disappears! 
Yes, if it loses its connection with the base system, then we had to consider the drone as almost lost forever. Every drone owner is concerned about this loss, as it is quite expensive equipment.  
However, thanks to the latest innovations and developments in the field of technology, we could develop an efficient solution for this concern too!!
Causes for the drone flyaway:
Drones most often get lost when they disconnect from the base control system. Signal strength, frequency overlap, and radio interference can interrupt the communication channel, along with other atmospheric disturbances.
A sudden strong wind can also take drones away from the sight of the control system. It can disrupt the communication channel. Wind can also disturb the control over the drone because it is highly dependent on the line of sight with the base system. Software glitches and bad firmware upgrades can also result in drone flyaways.
What is the solution to this problem?
And there, you guessed it right!! Uffizio GPS Tracking Software tracks drones alongside its use in ambulances, railways, construction sites, logistics, waste management, and animal tracking. Install the Uffizio GPS Tracking Solution in your drones, and you will never lose them again! 
There are some other solutions to find your lost drone, like enabling screen captures and analyzing them, searching at night, releasing a lost drone notice, and filing a police case. 
But none of these works well if the drone battery dies, or you get no response of sighting of the lost drone. So, it is best not to lose a drone, than to retrieve it after losing it. And a GPS tracker-enabled drone is the best idea for that.
How does GPS tracking solution work for drones?
GPS tracking systems are already an integral part of our daily life. As we depend mostly on GPS data to track our consignments, pets, and vehicles. Just like that, install the tiny tracker device onto your drone, sync it with the Uffizio GPS Software at your base system, and you are all set to fly your drone. 
In the unfortunate event of signal loss and drone flyaway, you can still check the GPS tracking unit installed at the base. It helps to identify your drone's location and retrieve it. 
The drone tracking system is developed with efficient software-hardware solutions. It is super easy to install and use this tracker. 
New-age communication bandwidth is made use of our tracking solution. This gives your drone the freedom to cover a broader area. Also, it runs on a battery and does not affect the drone's life. 
Note that the GPS tracking device is small, lightweight, and does not burden the drone itself. It is also water-resistant and withstands light temperature differences too.
To conclude with
Let us remind you that, it is a better choice not to lose the drone. Than to put the effort into retrieving it once lost. With the GPS drone tracking system, there are no more concerns about flying your drone high and letting it cover the maximum area you need. Worry less and grab the opportunity to exploit your drone's capabilities to their maximum.
We at Uffizio continually strive to deliver superior software solutions to our clients. And we have been happily servicing our global customers with advanced cloud-based software. Contact us for your drone tracking solutions.