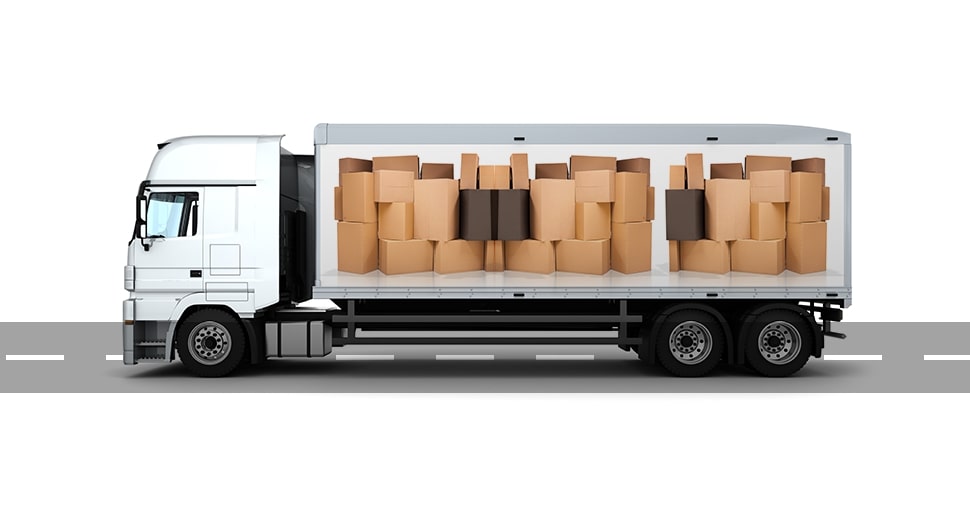 If your established business is related to logistics or consignment, then this is for your concerned knowledge.
Your job was never easy as your business completely depends on the proper delivery of the consignment for which you must have hired transportation for it.
When the consignment is delivered, you are informed about it, do you think this is enough? Are you sufficiently satisfied?
How will you recognize if your consignment is damaged? Or why did it reach late?
For this, we have come up with the ultimate solution, LogyTrak.
Before identifying any solutions, it is beneficial to properly recognize the problem.
Therefore, let's go instantly through the problems first.
Challenges Faced
The logistics or Consignment industry depends on on-time delivery at the appropriate place and good quality with exact quantity. For this, you cannot always afford to pay an employee to take care of the situation, so the customer as well as you have to face difficulty if anything goes wrong.
Nowadays, when the price of fuel is increasing day by day, you cannot afford to take wrong or too long routes.
New roads are complex to understand and in many situations when there are many delivery locations management gets worse.
The information on the transportation was limited to, departure and delivery, no details of the route taken or reasons for the delay were known.
Many a time, if proper management and good facilities are not provided, then it leads to massive loss and damage to consignments.
Now what?
LogyTrak – Consignment tracking Software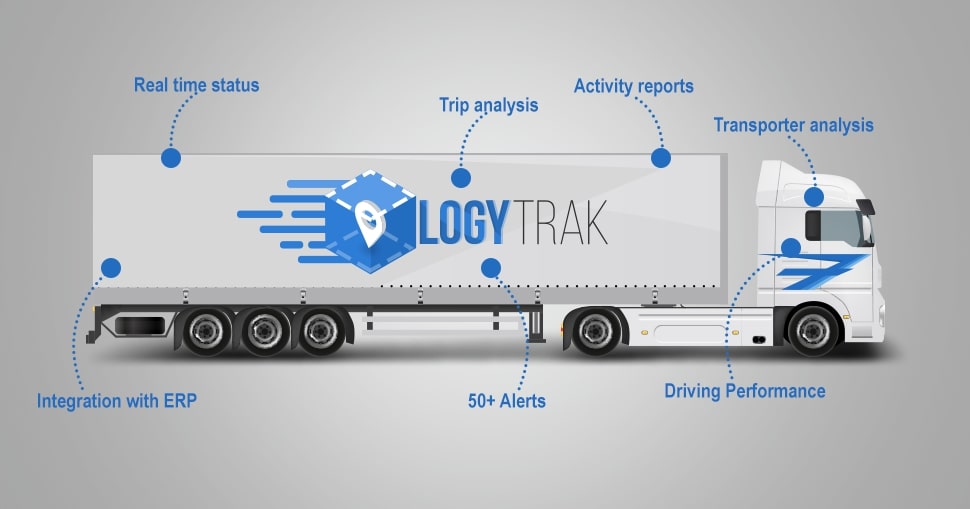 Our aim is to help the transportation and distribution companies to grow excessively in the global market and for this, we came up with LogyTrak.
So, what is LogyTrak?
LogyTrak is a consignment or logistic management software that helps you manage your consignment delivery along with tracking, by managing activities like transportation arrangement, inventory management, order entry, tour management, etc. We not only provide the software but also have an Application, that is feasible in Android as well as IOS to make LogyTrak user-friendly.
It's impossible to exactly understand all the wonderful features with the previous definition, so, let's go through each and every feature in detail;
Dashboard
The dashboard helps you to monitor all the activities currently going on like GPS location, the number of deliveries done, vehicle speed and distance with all the time frame.
It also manages the report of the trip taken by the vehicle which route was travelled and time was taken. It will help you analyse the route and opt for a better route in the future.
You will also be provided by various GPS maps by which the most preferred route can be selected easily.
Moreover, you will receive live data about the vehicles, which are unloaded with the consignments.
Tracking
Not only tracks the current location taken, but also gives the details of distance travelled and speed taken by the vehicles can be known.
The tracking system of LogyTrak will help you in knowing if any problem or unusual activities happen during the trip. This is possible as our server-side manages the cloud-based real-time database.
Moreover, you will get the complete history of the trips taken by your consignment transportation vehicles.
LogyTrak will help know the missed and unwanted stoppage during the trips.
You can also know, when the vehicle reached the consignment pickup and when left for the drop-point, as well as at what time did the vehicle leave the drop-point.
Charts
The graphical, as well as textual data from the reports, can be seen by you. It helps you calculate the work being done easily.
You will not always want to be online so, we give you a download option so that you can download the chart and see it whenever you want.
Here, you will also the filter option by which you can filter object by status in a single click.
Alerts
We provide different alert options like email, notification, message, etc. Any of these options can be selected by you as per your choice and convenience.
On a single screen, you can get multiple alerts for multiple objects. Hence, from now on, you don't have to go to different pages in search of alerts.
LogyTrak supports more than 50 kinds of alerts, therefore you can be relaxed as each and every problem caused will be known by you in a few seconds on the mobile screen.
Every single alert will be generated on multiple recipients. If you and your partner are logged in then you both will receive the alert message, so any of the users can resolve the issues in the absence of another user.
You can customize your alert type. If you want to add your wish of alert, then it's possible using LogyTrak.
The alerts like Transportation trip start or end, the wrong route is taken or border crossed, the fleet reached the destination, ignition on or off, etc., can be received by you.
Conclusion
LogyTrak is user-friendly software, use it to experience a better result.
LogyTrak not only tracks your consignment but can also track your assets. To know how to go to asset tracking and be aware of the exciting features.