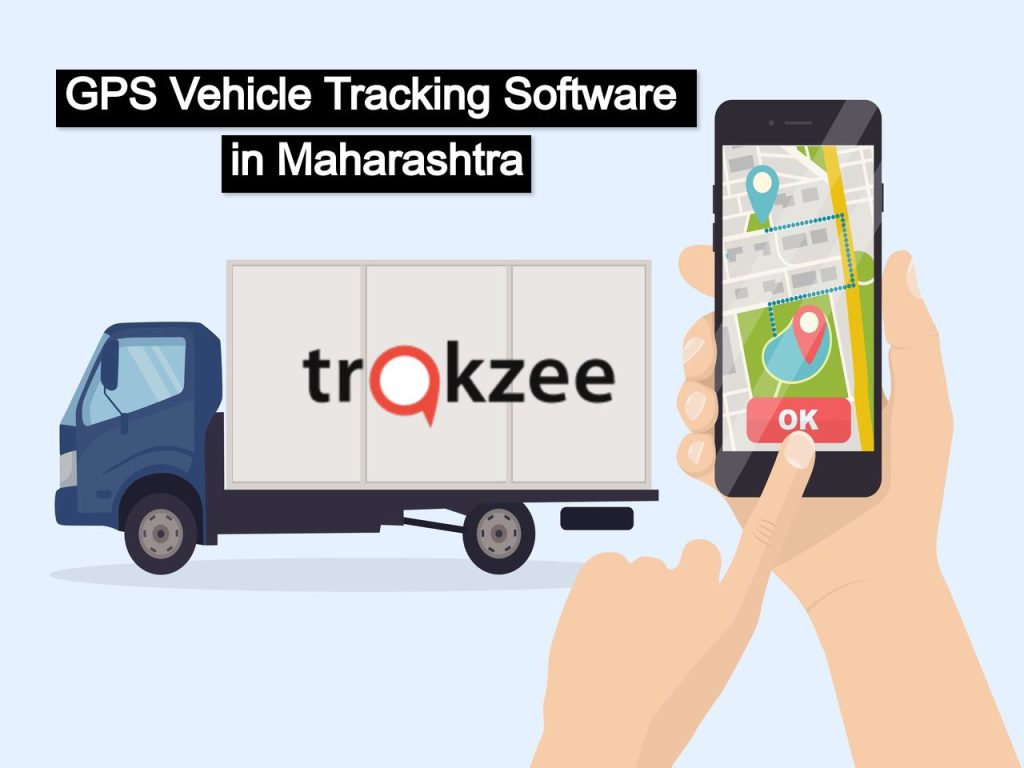 Uffizio being a global provider of SaaS GPS vehicle tracking software and fleet management software has a wide range of tracking platforms. These multiple tracking platforms offered by Uffizio are designed to track and monitor fleets of any size operating in various industries like transportation, commercial, government, and logistics.
Talking about our Indian telematics market the state of Maharashtra plays a vital role. As 30% of our customers are from the Maharashtra region which is the second-largest customer segment we have in India. We have been providing our GPS tracking platform to this region over the last decade. In these years the telematics industry of India has seen vast changes in the terms of technology, communication, and connectivity.
And we here at Uffizio are always enthusiastic and excited to offer new technologies and features to our customers. Over the past few years, we have made major changes in our vehicle tracking software. Now users can send, receive, and store information across communication devices easily and instantaneously with our platform allowing you to track your drivers' or vehicles' locations, performance, and conditions. Likewise, managers could also gather other information related to your vehicles such as its speed, fuel consumption, weight load, gears, braking system, and maintenance
Providing GPS Tracking Solution to Maharashtra Government Sector.
Along with the growth in population, the demand for vehicles in the automobile sector is constantly growing in Maharashtra. So it's important for the government to ensure the safety of its employees and citizens. To do so it would require more vehicles to serve and protect their civilians. If we start from public transport to the fire department, the water distribution to the sanitation department, there are several numbers of vehicles involved in multiple government sectors.
We here at Uffizio with our GPS vehicle tracking software are helping the Maharashtra government to track and monitor their 108 Ambulance. With the use of the software, the government agencies can now easily check and find out which ambulance is the nearest to the patient location. Not only that we also help them to determine the type of emergency by providing crucial data on their computer screens. Which would help them to determine the seriousness of emergencies.
And when we talk about other government sectors Uffizio is helping and trying to reduce the risk and liability of the Maharashtra government. By providing a GPS tracking solution that enhances the safety protocols of their vehicles by monitoring the driver's driving behavior and providing safer driving tips. It's not only up to the safety of the vehicles but with our software government bodies can analyze a wide range of fleet activities and information to improve their fleet performance on board.
Benefits of Fleet Management Solution for Commercial Vehicles.
1) Helps to reduce fuel expense.
Fuel expense for any fleet operators is one of the biggest hurdles they face when it comes to fleet management. But having an advanced GPS tracking solution with a fuel management system can help to cut fuel expenses and save your money. Our fleet management software helps you to monitor detailed information about the fuel consumption, fuel refiling, fuel-theft alerts, and changes in live fuel levels of your fleets.
2) Reduces Loss Due to Theft
There are ample transport and logistics companies in India that regularly deal with costly shipments and consignments. And to move these shipments they require a large number of fleets and to protect both assets and fleets they require more than just insurance. GPS vehicle tracking software will be the right choice to reduce the risk of theft as one is always aware of its vehicle location with the help of the software.
3) Route Optimization
Optimizing routes for your fleets and being able to know the best route for your fleets helps both company and drivers to accomplish a number of deliveries in no time. These were our fleet management software that comes in handy. The route optimization features help you find the most cost-efficient and shortest route for your fleets. With this solution, you can add stops for your multiple vehicles. Route optimization helps your drivers to minimize the vehicle driving time and increases the mileage of the vehicles.
4) Enforces Safer Driving
Our fleet management software comes with a driving behavior monitoring feature that monitors all the activities of the drivers and alerts the driver in case of emergencies. It also sends the notification to the managers when any unwanted activities like harsh acceleration, overspeeding, sharp cornering, and harsh braking are carried out in the vehicle from the driver's end. The software ensures the managers that the good driving activities are performed by the driver or not.