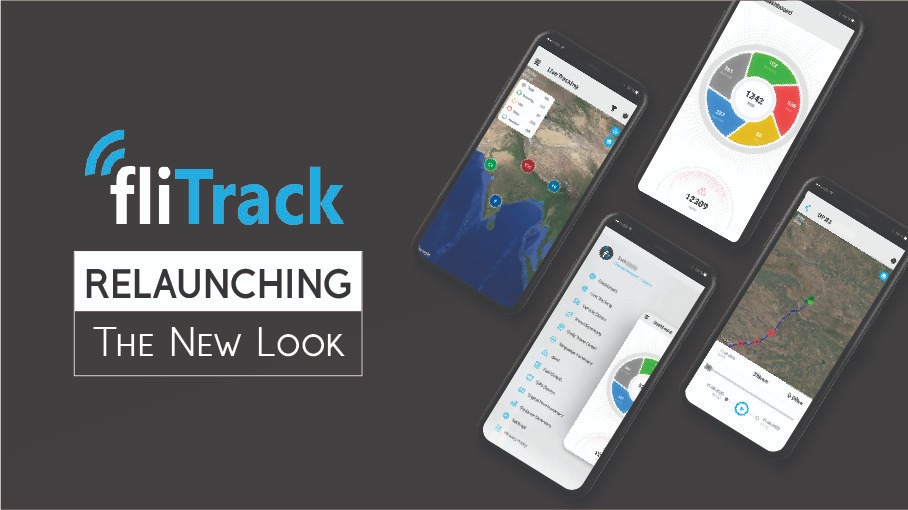 Flitrack is an application that needs no introduction. Since its launch in 2014, it has been the best GPS tracking-based mobile application in India with over 100,000+ installs. With its minimalistic but informative design and user-friendly interface. Flitrack has made a solid reputation for itself in the GPS tracking industry. It was a breakthrough in GPS mobile applications back then, which gained us a lot of appreciation for its unique user interface.
From its launch, Flitrack has more or less been the same trusted platform with few modifications and design changes. And 6 years down the road it is still as fresh as it was back in 2014.
But change is inevitable. And although the application is up-to-date and stable, it has inspired a lot of other mobile applications to follow the same design and user interface. And based on the valuable feedback from our clients we have decided to revamp the much-loved design and user interface to an even better one.
In these testing times when everyone else tries to stick to their existing ways and hold back from trying anything new. We have been working hard behind the scenes to give our clients a much-needed breath of fresh air.
Mobile Application
Presenting the all-new and upgraded Flitrack mobile application. It has all the features loved and appreciated by everyone, along with a brand new design that is fresh and never seen before.
From subtle changes in the widely appreciated dashboard to a complete makeover to the live tracking screen. We have made Flitrack into a brand new mobile application. At the same time keeping intact all the existing features.
Flitrack is once again ready to let its presence known and show the world why it is the best in the business.
And yes, it is proudly made in India !!!w