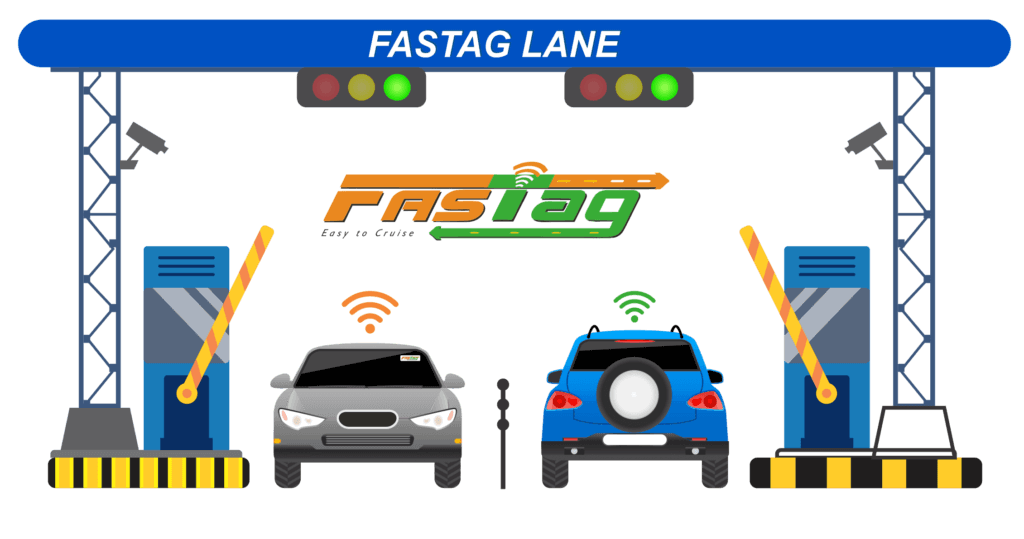 Road trips are wonderful to experience and we all love them. May it be for business or for fun, roadways are the most used mode of travelling. The road trip becomes a dream come true when you travel through the connected Indian highways.
The problem faced on this beautiful highways is the long queue at the toll booth. The main reason is the slow manual payment process.
FASTag is the best solution to these problems. Let's get familiar with FASTag and it's importance.
What is FASTag?
FASTag is a reloadable, electronic tag which uses RFID technology for the easy toll payment. The payments are carried with the prepaid or saving accounts linked to the tag. It is attached on the windscreen of the vehicle and is read using FASTag readers. This tag is introduced for all private and commercial vehicles by the Ministry of Road Transport and Highway (MoRTH). And the payment process will be operated by the National Highway Authority of India (NHAI).
These tags do not have a validity period, so the renewal process is also eliminated here.
Nitin Gadkari who is Road Transport and Highway Minister of India has declared that from 15th January 2020 onwards FASTag will be mandatory for all vehicles. Moreover, NHAI will provide these tags for free at all toll plaza, RTO and transport hub until 15th January 2020. The fleet owners will only have to link the tags to their bank account for the payment.
Documents required for FASTag…
You can create FASTag account by visiting any Point of Sale (POS) location at a toll plaza or any issuer agency like banks. Customer will have to submit the listed document along with the application for:
FASTag:
Registration certificate of the vehicle
passport size photo of the fleet owner
KYC document of the owner
Individual: A passport-size photo along with ID and address proof from the following list:
Driving license
Pan Card
Voter ID
Passport
Aadhar Card
Corporate Customers will have to contact their POS for knowing their required documents.
Benefits of using it…
The use of paper is eliminated as you will receive SMS every time your fleet passes through a toll plaza. This will not only reduce paper but also help to manage the bills.
You can easily recharge your FASTag with NEFT, RTGS, credit card, debit card, net banking, or any other online banking procedure. It is as simple as recharging your mobile phone or DTH connection online.
You can easily check your payment statement by sign-in on the FASTag customer portal. 
Last but not least…
One FASTag cannot be used in two or more fleets. This means you have to buy different FASTag for all your fleet.
Original documents should be provided while submitting FASTag application.
According to the reports of Economic Times, the fleet owners have to pay twice the normal rate at the toll booth if their fleet does not have FASTag.