When it comes to service fleets, downtimes are inevitable. Here in this article, we will discuss vehicle downtime and ways to minimize it.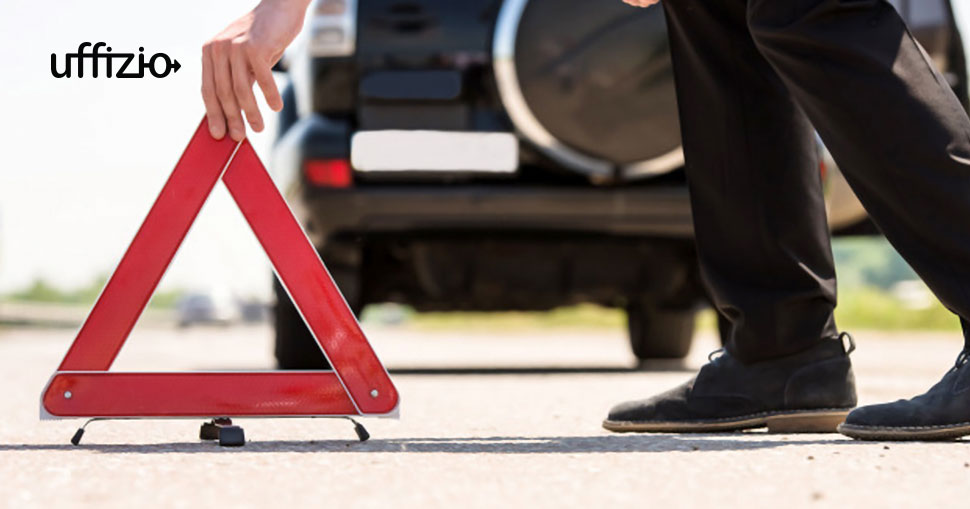 What is vehicle downtime?
It is a period when the vehicles are not operating. It can be either planned or unplanned based on the factors involved. Unplanned downtime can happen due to certain incidents such as delayed service or maintenance, collisions, or breakdowns. Planned downtime is when the company slumps back a bit to implement new technology, schedule servicing, conduct vehicle inspections, etc.
How does vehicle downtime make an impact on your business?
While planned vehicle downtimes are pre-empted and comparatively easy to manage the cost incurred, unexpected downtime can be nerve-wracking at times. It proves to be immensely costly to the company that it is unable to serve its clients and thus remains on the verge of losing its reputation and name.
What are the challenges faced due to unexpected downtime?
Not able to deliver timely service to their customers
Huge vehicle replacement costs
Paying drivers unnecessarily for this unplanned downtime
Additional demand on other fleet assets that increases wear and tear
What are the ways to manage Vehicle Downtime costs?
Frequent servicing, repairs, and maintenance
It is hugely important to make sure all your vehicle systems and components function properly. The cost involved in conducting preventive maintenance is considerably lower than those associated with any unplanned downtime. A well-serviced and highly maintained fleet is less likely to face such breakdowns. As per a survey, businesses that practiced regular preventive maintenance experienced 20% fewer maintenance-related downtime days.
Vehicle downtime replacement program
This step may appear to be a big-budget one. But trust our words, purchasing new a vehicle at the right time can prove to be a real long-term money-saver. Even though your present fleet has dedicatedly served you throughout, breakdowns and downtimes are inevitable and can happen to anyone anytime. So to avoid your old fleet vehicles severely affecting your business reputation, it is always better to go for a replacement program and minimize the downtime cost altogether.
Promote safe driving practices
Driving is a monotonous job and with the due course of time, drivers can get distracted no matter how experienced they may be. Implementing safe driving practices by conducting timely workshops or courses will prove to be a reminder to them to abide by the state laws and to drive mindfully.     
Look for hiring vehicles
This is a great option for the smooth flow of your business. Sometimes, when you have enforced vehicle downtime but cannot take up the risk of losing your customers or want to cope with their increasing demands, hiring vehicles is a great idea. Purchasing vehicles can be both expensive as well as risky. By spending a substantial amount of money you can avoid seasonal downtime and always have available vehicles on the road.
Conduct daily inspections and address the issues
Daily inspection of your fleet is really important. It will let you know your fleet condition on a regular basis. Not only this, but you would also be aware of the issues reported by the drivers and get to know their problems more deeply. You must make sure to tackle and fix such issues rather than keeping them on hold and bringing huge losses to your business with a major breakdown.
Downtime data analysis
Complete analysis of a situation can never go to waste. A detailed investigation of the number of breakdowns a single vehicle had, its reason, and other such aspects will help you in pointing out the root cause of such breakdowns. Also, this step will aid you in addressing these problems in a better way with better solutions.
Implement fleet telematics
Make proper use of the current technological times and implement the same with your business for a larger perspective of these breakdowns. Fleet telematics will let you know vehicle location, routes taken, traffic confronted, and fuel consumption. Optimize vehicle maintenance, improve service scheduling, and detect issues early with these solutions, preventing problems from escalating.
Conclusion
Now that you understand the importance of minimizing vehicle fleet downtime, it's your sole responsibility to implement ways and means to ensure a decreased VOR time. Collaborate with us to know more about this aspect.