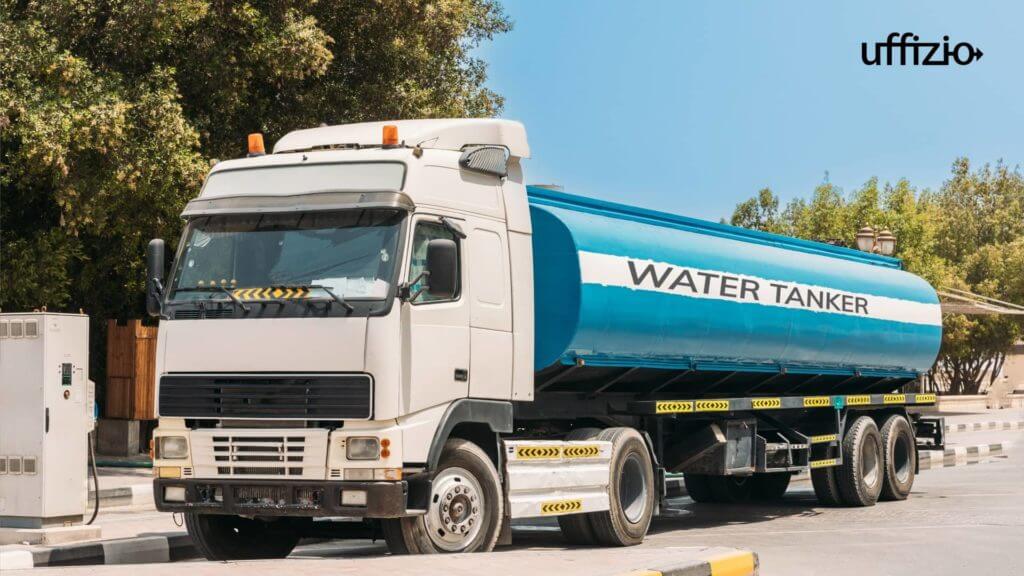 One of our partners is here to amaze us with the way they have been using Uffizio solutions and apps. This time, they assisted with the problem faced by the Water Tanker Vehicle in distributing Water to Rural Areas running by the Private sector or Government sector. In case of an insufficient or no supply of piped freshwater and drinking water, water needs to be transported either via trucks or by human power. Water trucks with tanks (also known as tank trucks or cistern trucks) bring the water from the sources to the consumers. The government needs to give the contract to the private sector to carry out the distribution process in case of water drought areas.
THE CHALLENGE
Water was not distributed as per the allocated location in drought-affected areas, Trips were not maintained and no analytics were generated for water distribution. Also, there was no way to understand the water level changes in the tanker and prevent water scams. The water distribution system depended on the trucks, a breakdown could have a bad effect which could lead to scarcity of water in Drought areas, also there was no fast water supply organized in a case of emergency.
There was more Issue for Costs considerations for the trip made by tanker to the Government sector to clear the bills with no accurate data.
THE SOLUTION
Analytics report for Managing trips of Water tanker for location allocated by using the GPS device in Tankers which provided to Management to track vehicle live. Maintaining and recording the water level available in the water tanker through analog data of Device from Tank using the sensors, Feature provided to create Trip as per the Water tanker can carry the task further from one location to another. SOS feature provided in case of truck breakdown, so we can arrange quick help and water distributed to the People on-time. As per analytics data and report's cost, management can be done by a government officer's decreasing the scam carried out.
THE RESULT
Distribution of water on time at every drought area or water scarcity area allocated by the government and trackable made the people believe in Humanity. Aqua track Management Module gave the track of the distribution of water for the allocated location, Keep an eye on water tanker making trips to distribute water for allocated Points. It can generate analytics data for trips carried per day, month, and points covered. In case of emergency, a fast water supply can be organized easily. Tanker level recorded with GPS Device helps in cost consideration and saving money from water scams.