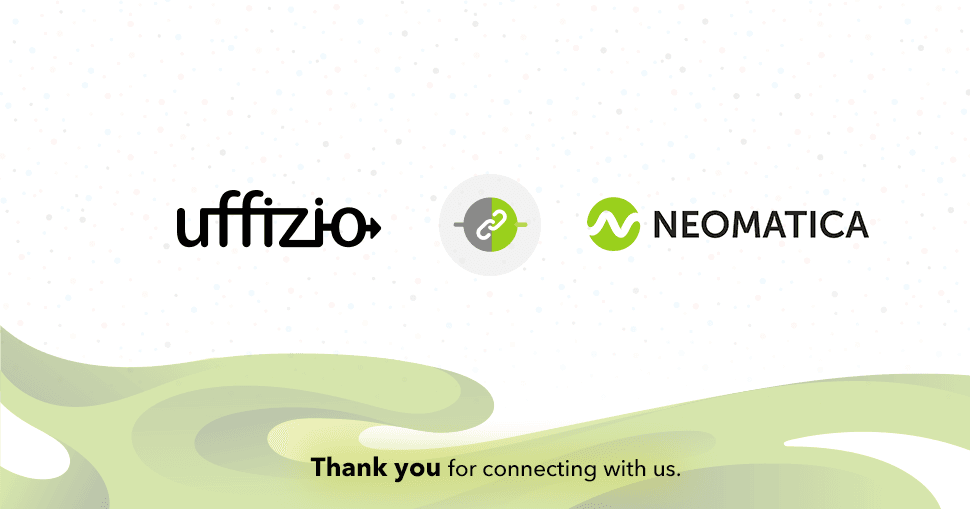 " We are delighted to integrate with Neomatica devices "
Uffizio heartily welcomes Neomatica
We value growing together with our partners. As it's said unity is the strength, and the two united companies can achieve a successful outcome. We provide efficient software, we get effective devices from our partners, so the outcome is an astonishing product.
About Neomatica
Neomatica is a Russian company that was started in 2012 and became the first company, to offer the market revolutionary onboard terminals with built-in antennas. 
In the beginning few months, they entered the market with ADM300. It has been focusing mainly on the manufacturing GPS and GLONASS monitoring equipment to work on the specialized task.
The company is engaged in the development and manufacturing of innovative Satellite Monitoring equipment. 
The headquarters is situated in Perm where the company deals with clients all over Russian Federation, including outlying regions.
It has earned a leading position among its partners in the world.
Equipment
Built-in antenna devices of Neomatica are feasible to install anywhere in the fleet which increases the reliability and maintains the quality of signals.
We have integrated ADM100 into our solution as it is capable of registering speed, location, and driving direction with the signal by using a GLONASS/GPS system. It gives accurate results in any type of vehicle.
Our solutions are compatible with any equipment of Neomatica
Some of their other equipment is personal tracker ADM50, RFID system ADM20/21, and ADM333 BLE.
Benefits of ADM terminal
Simplified installation and operation
Get a Manufacturer's Warranty
Receive high-quality signals
Feasible to work with any platform