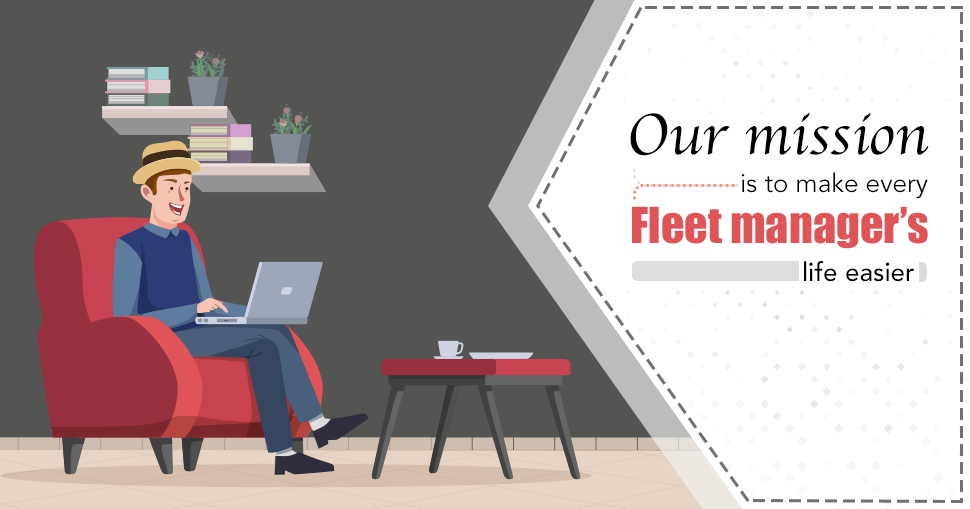 Are you a Fleet Manager?
If the answer is "YES", then we can understand what kind of challenges you are facing.
We know the life of every fleet manager is very stressful. Not only that you maintain the number of fleets or continuously keep eye on a vehicle to assure that vehicle is on right track according to the destination point.
But you take the responsibility to consider other transitory obstacles that wouldn't strike a driver of, say, a family hatchback.
We are working in the telematics industry. So, very well know the thing, and that is why we are at uffizio build software which easy to understand, provider user-friendly infrastructure and an innovative dashboard that show all activity in a single screen.
Uffizio, is a company that provides the ultimate vehicle tracking software for all over the world and tries to make every fleet manager as well as driver life easier. Have a look at some features which benefit the fleet manager.
Dashboard
The place when you see all the information on a single screen. You can track all the activity like Vehicle current location, speed, and fleet maintenance status via SMS or Alert notification. We spend more time building the dashboard layout because you find any activity without spending more time. Also, we include the different types of reports and charts to easily measure and make the right decisions whenever any doubt arises in your mind.
Fuel Monitoring
Our software gives you various temperature and fuel monitoring reports/charts to get an exact idea of what's happening. Also, provide alerts notification to monitor each and every movement like fuel level, speed, temperature, etc. To optimize the overall performance of the vehicles.
Route Planning
Route optimization helps you with route planning of the journey. It helps ensure that vehicle arrives at the planned time and also we are including contact details for the customer. If any kind of incident occurs, the customer can be informed and plan to change the root as per his comfortable.
Geo-fence
It is one of the main functionalities which we provide you. Our software enables remote monitoring of geographic areas surrounded by a geo-fence. Geo-fence gives you automatic detection when vehicles like cars, buses, and trucks enter or exit these areas.
RPM (Revolution Per Minutes)
RPM or Revolution Per Minutes enables to monitor fuel consumption, as well as the performance of a vehicle, thus showing inefficient use by the driver.
Driving behavior
By using our software, you can not track your vehicle only. you can also track the driver behaviors like hard-braking, overspeeding, avoiding safety gears, drunk driving, red light jumping, and many more.