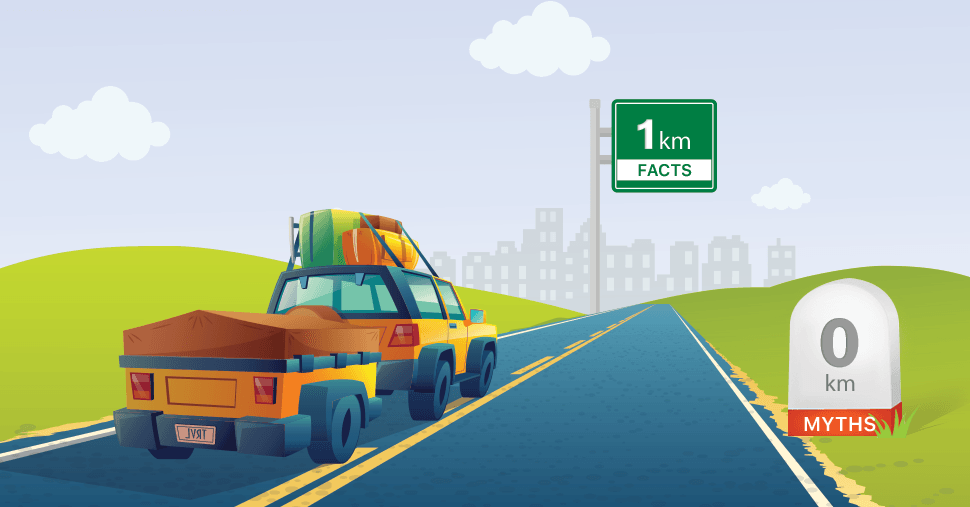 When we talk about technology, we forget about some of us who fear using the latest technologies.
Are we using all the latest technologies and apps? We can't say yes, but why? Have you ever used any fleet tracking system?
Here we will try understanding the misconceptions of fleet tracking and try to erase it from our minds.
Myths
Small Business doesn't require a fleet tracker!
The business size or quantity of vehicles used never matters as any vehicle can get the opportunity to use the fleet management system.
Small fleets can use every feature used by the big fleets. These vehicles can use features like alerts, customer service, reports, and managing workflow.
The small business can choose the features they require and pay online for the feature you
You need choosing the correct fleet management system and features according to your requirements.
It offers normal tracking features!
You will say, many similar features are available in every fleet management. All of them will show you the route but will not fulfil all your needs.
Let us tell you how Trakzee is different from other fleet management system.
Trakzee not only shows you the real-time location but also helps you monitor driving behaviour, multiple analytics, and charts. Trakzee offers high-quality technical support to all customers.
An unproven technology!
We have used GPS tracking for many years and with effective results. And so, we can tell you how useful this technology is?
New latest software for different fields like society, business and education are available by GPS tracking.
Trakzee for fleet management, SmartBus for school bus management, and LogyTrak for consignment management are our different fleet management systems used in various fields like transportation companies, schools, and consignment handlers. A daily increase of customers in this software makes us realize the effectiveness of fleet management systems.
Implementing is difficult!
Many people think that the installation and the implementation GPS tracker is difficult. But it's wrong.
If we choose a good fleet management system provider, they will make the process implementation easy and give you detailed information about its usage.
We should take the training about implementation, as without it, we cannot utilize it to the fullest ability.
Trust on our employees!
We misunderstand the word track as spying. Tracking means to monitor the work.
Fleet tracking is not only about monitoring but also about reducing operating costs and inefficiencies.
The system provides safety and security for drivers. Safety is also an important factor in business.
Trakzee gives you alert about all the detected problems, so you can bring the solution on time. TaskEye which is a field task monitoring system is used by many clients and they have not faced any problem.
Conclusions
We have seen a few myths and proved them wrong. Prevent these myths from being a blockage in our progress. We must erase all the thoughts before using something new, then don't forget to take advantage of fleet management. It just requires to understand all the tracking software are created for the safety of employees and vehicle along with the business growth.