Most of our trip revolves around GPS. Majority of people around the globe know what's GPS and its use.
A short definition to have glance can be "GPS or Global positioning satellite navigation system used to know the position of an object which is owned by US government and operated by United States Air-Force."
Other known navigation systems of the world are GLONASS of Russia, BeiDou Navigation Satellite System (BDS) of China and Galileo of European union will be scheduled to be fully operational by 2020. India is a progressive country and under "Made in India" campaign made our own navigation system "NavIC". Let's understand in detail if our NavIC will be useful for the world or not?
NavIC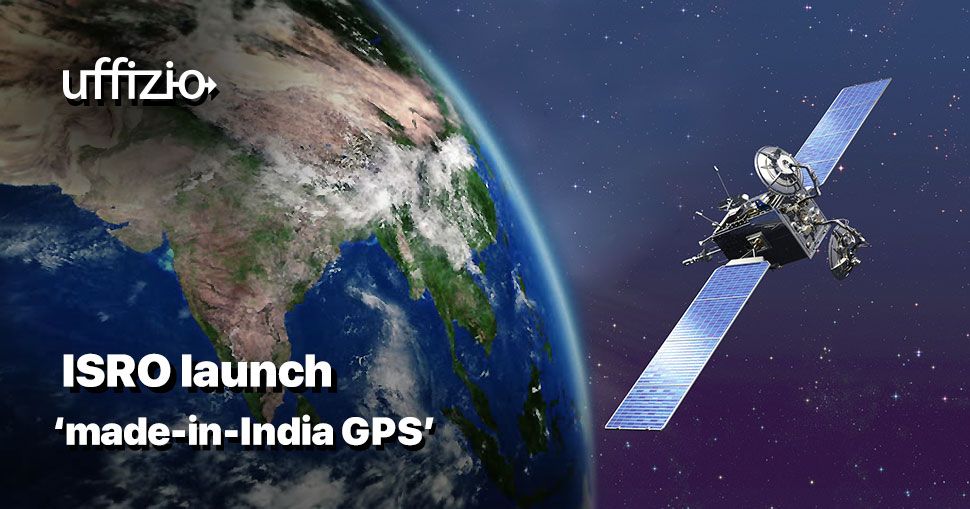 NavIC is operational name of Indian Regional Navigation Satellite System (IRNSS). NavIC stands for Navigation with Indian Constellation which is derived from the word navik which means sailor or navigator in Sanskrit and many other Indian languages.
It is a satellite navigation system which provides real-time position with time. This system extends from India to 1,500 km around it and will extend to more areas in the future. NavIC has been in orbit since 2018 and was about to start its service in the same year. But due to failure of a satellite new date will be soon decided.
It will be providing to types operational services:
Standard Positioning Service (SPS): This service will be open for all public users.
Restricted Service (RS): This is service is encrypted for authorised user's including military.
Why NavIC came to existence?
During the 1999 Kargil war against Pakistan, Indian military needed GPS data of the nearby regions and for which navigation system of US government could have provided the information but they denied. India always thought of having it's own navigation system but it's importance was felt during Kargil war.
And then, ISRO in less than 2 years brought country closer to the goal with IRNSS.
Which are its segments?
IRNSS is divided into 3 segments:
Space Segment: This segment consists of a constellation with 7 satellites. From which 3 are GEO(Geostationary, earth, orbit or geosynchronous) and 4 GSO(Geosynchronous orbit). GEO is used for telecommunication and GSO is a communication satellite used for keeping satellite in view of its station and receivers.
Ground Segment: This segment is useful for the operation and maintenance purposes of the IRSS constellation. They are;
IRNSS Spacecraft Control Facility (IRSCF)
ISRO Navigation Centre (INC)
IRNSS Range and Integrity Monitoring Stations (IRIMS)
IRNSS Network Timing Centre (IRNWT)
IRNSS CDMA Ranging Stations (IRCDR)
Laser Ranging Stations
IRNSS Data Communication Network(IRDCN)
User Segment: They design it with the receiver and antennas to capture the IRNSS signals. The user segment comprises two types of receivers which are:
Single-frequency IRNSS receiver that receives SPS/RS signal at L5 or S-band frequency. It is capable of doing corrections in the ionosphere.
Dual-frequency IRNSS receiver which receives SPS/RS signal in both L5 and S-band frequencies can track more than one radio signal from different satellites with various signals.
What are the applications of NavIC?
Land, Sky, and Water Navigation
Disaster Management
Vehicle GPS tracking and efficient fleet management
Integration with Smartphones and other handheld devices
Precise timing
Mapping and accurate GPS data capturing
Real-time Visual and Audio navigation for drivers
What are the difference between NavIC and America's GPS?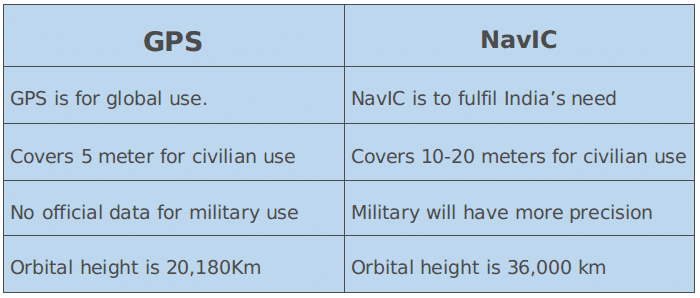 Conclusion
NavIC is India's opportunity to prove to the world it's power and dignity. It will provide faster and more efficient navigation data. The important thing is soon we will be using our own navigation system. Happy Tracking.