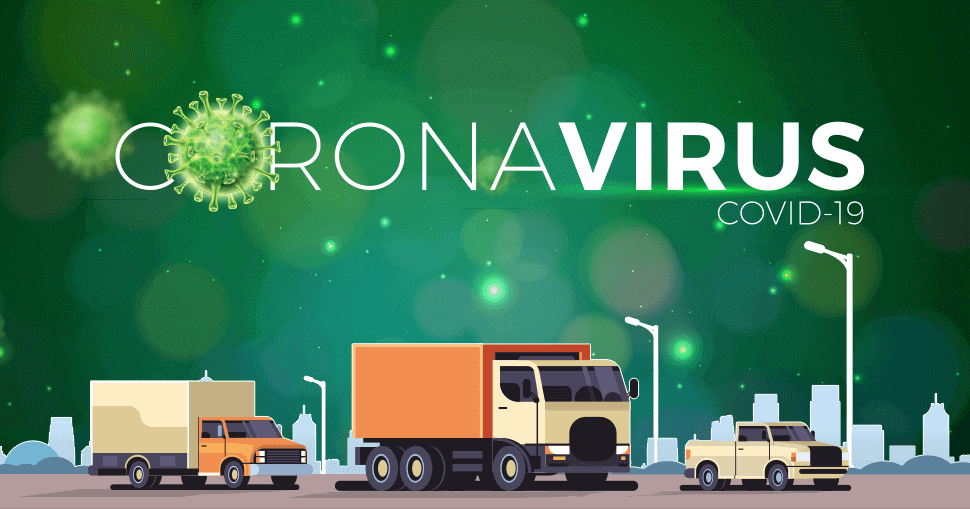 World crises are always unseen. So was this pandemic. Businesses across the world are being affected by the deadly viral infection called COVID-19. Being in the transportation industry, your company and its people can be at risk too. Well, there are no foolproof ways to overcome this global pandemic, but yes, preventive measures can be taken to protect your employees and your business from any harmful exposure to COVID-19. How? Read on to know how fleet managers can prepare themselves and their team to keep this deadly infection from affecting their business.
1. Spread awareness inside your team and drive them to stay productive; remotely
We know that by now, there may not be a single person who is unaware of this dreadful situation. But as a fleet manager, it becomes vital that you keep creating awareness by reminding your drivers and other staffs to maintain hygiene in and around them. They must understand the impact it can bring to them and your organization if they do not take care of themselves as well as people around them.
As a fleet manager, you may set up a complete system to work from home, but your drivers and other staffs have to be out there in the open. So, make sure to give your employees proper training and protective supplies to keep themselves safe while they perform their duties.
2. Conduct constant communication to ensure major performance standards are met
Implementing your strategies on a remote basis may be challenging. But with constant communication through the cutting-edge technology that allows continuous monitoring of your fleet, such as a fleet monitoring system, this is possible. You may have to take that extra step in ensuring the assigned work is being executed on time. Set performance standards and give clear instructions that help your employees to understand that breaches can lead to a huge loss.
3. Establish safety guidelines to violate the spread among the employees
Wash hands: Now this is one of the prime safety measures that are on hype to keep this deadly virus at bay. Your drivers may be aware of this, but for your conduct purposes, put small notices or timesheets inside the cabin/vehicle, as a reminder to wash hands as many times they can for a minimum of 20 seconds or use a sanitizer.
Sanitize surfaces: Research suggests that coronavirus can live up to 72 hours on surfaces. Your drivers are exposed throughout their day to a lot of surfaces that may be touched by multiple people. Instruct them to keep disinfecting surfaces such as steering wheel, door handles, gear shifter, armrest etc. Make them aware of the areas that are frequently touched. Provide them with enough disinfectant solutions and wipes.
Social distancing: Maintaining six feet distance with another person becomes vital to prevent the contagion of COVID-19. Allow no more than two persons in a vehicle. Instruct the drivers to avoid any interaction with customers.
Personal hygiene: An important aspect in these times (or any time) is to keep maintain your hygiene. Advise your drivers to sneeze/cough into your elbows or use towel/wipes, stay away from sick people, and use disposable gloves. Mandate them to hold the fuel cards only after sanitizing them or wearing gloves. Instruct them to keep a trash bin to dispose of wipes and gloves into it.
4. Stay updated to keep abreast of unstable repair facility timings
With everything slowing down, the government is bound to change its regulations from time to time. Keep yourself updated so that you can prepare well ahead. Government has eased the regulations for essential businesses which includes maintenance shops. But there can be fluctuations in their open hours. So, become aware of these situations and keep your drivers informed on a regular basis.
Conclusion
Well, this pandemic may have put you in a dilemma for sure. But think of it as a challenging time that will pass soon. Use the extra time you got to make your business do better after things get resolved. Analyze your expenses. Find innovative ways for cost-cutting. Conduct preventive maintenance works on your fleet. This way your vehicles will remain at their best and ready to hit the road later.