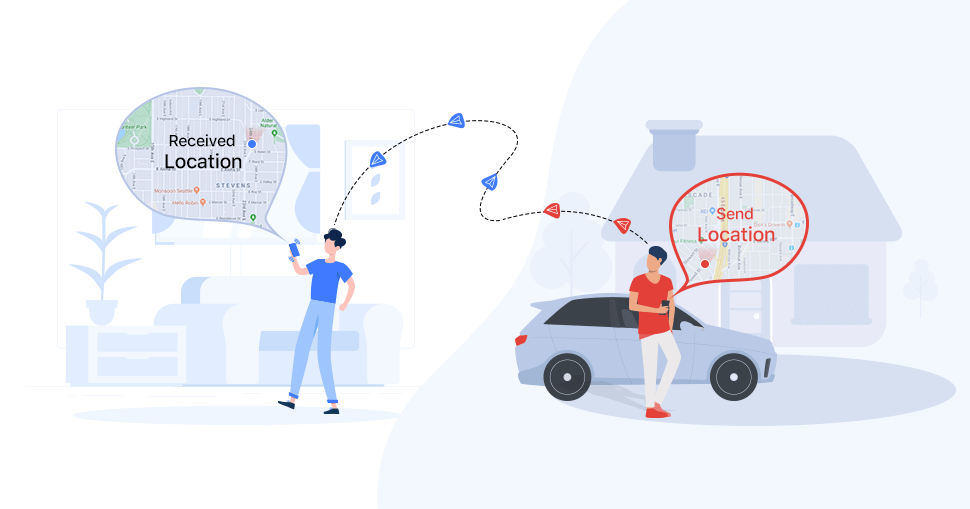 Sharing Location is not a new word for any of us. As we are in an era where we need an easy way to locate our vehicle, family, friends and more. In our daily lives, we have seen people sharing their location for fun. At least once in your lifetime, you must have come across this feature.
So, if it's common in everyday life, then why are we trying to throw light on this topic. Because you know how to share your location, but have you ever shared the location of your fleet? You will say yes, by sharing our location. But can you manage your fleet and share the location on the same platform? The answer is no. So we are here with the solution.
First, we will try to understand the cases when sharing fleet location is important.
Sharing Fleet Location can be useful:
When you need help in an unknown path
Vehicle breakdown and you need a vehicle replacement.
Share delivery location
And more.
Share your fleet location with Trakzee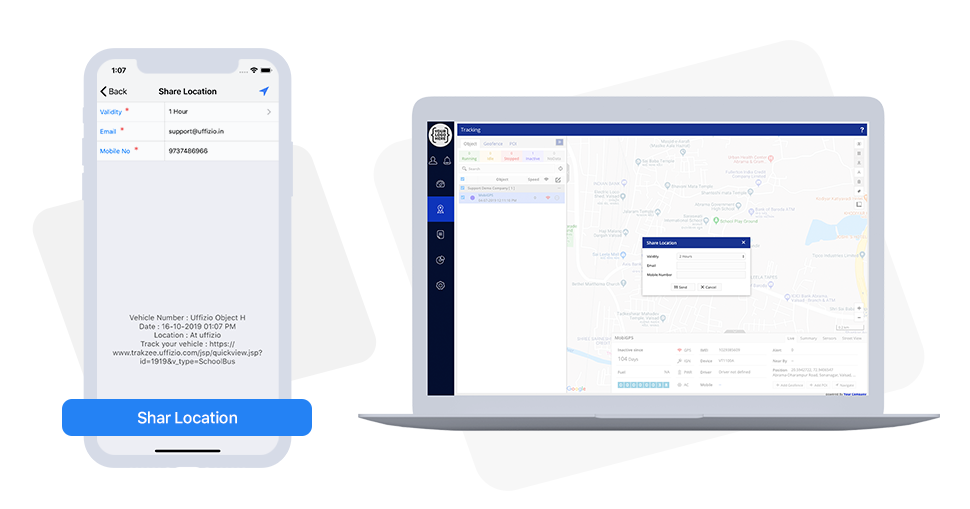 Trakzee helps to share location with the secured link. Here, you can set the validity for the location. This means you are setting limitations to the link shared.
For example, your truck is in Nagpur for 2hrs. You want to share the location with the person who wants to meet the driver. Now share the location and set the limitation of 2hrs. So, the person will know till what time he can meet the driver.
On the web, you can share location via SMS and Email. Here you can share location even if the receiver has not registered in the platform.
For this just select the validity for the location and then enter the mobile number or Email Id. Then click on "SEND". Now your location is shared.
In the mobile app, you not only get the option to share via SMS and Email but also share the location with any social networking applications.
The highlight of this option is that you can share the vehicle's location even when you are thousands of kilometres away from the fleet.
Conclusion
Now navigate anybody to the fleet location anytime. We want to help you stay connected to your fleet. So, let's stay connected.