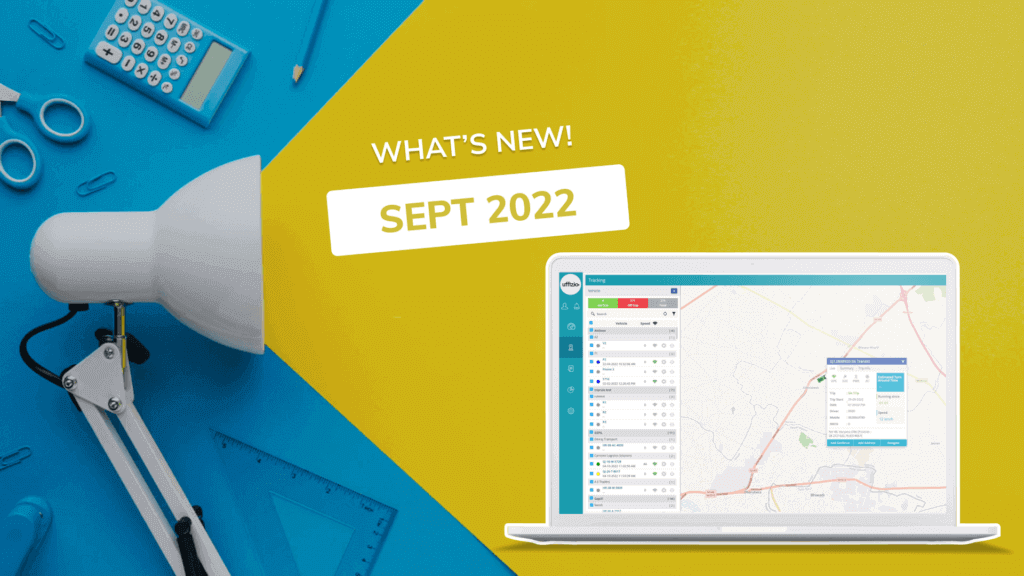 At Uffizio, we value your input and aspire to create the best solutions and apps based on your suggestions and needs. We work hard to regularly update and upgrade all of our products in response to our clients' evolving needs. And as always, here is a summary of all the exciting new updates we made to our products this month. Keep reading to know what they mean for you!
1) More Detailed Geofence Report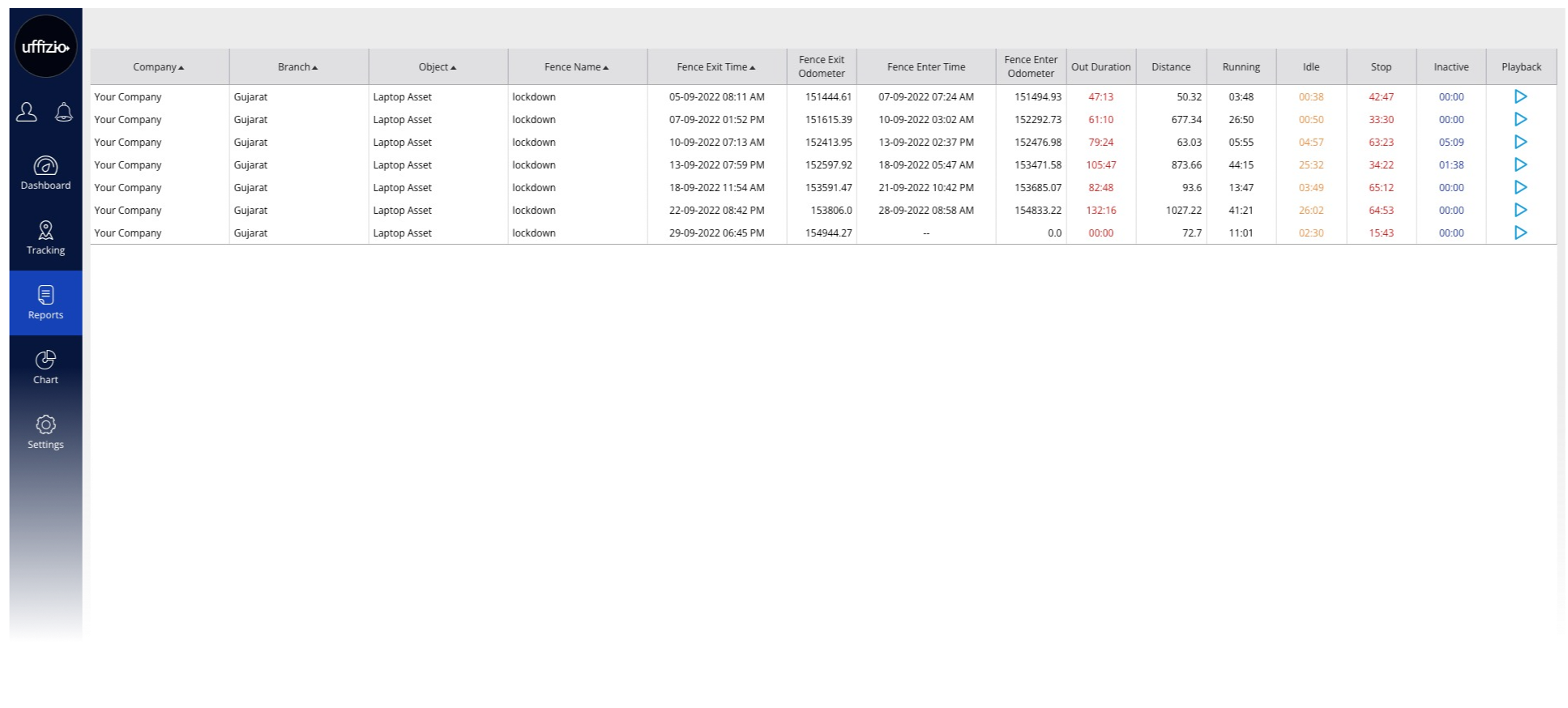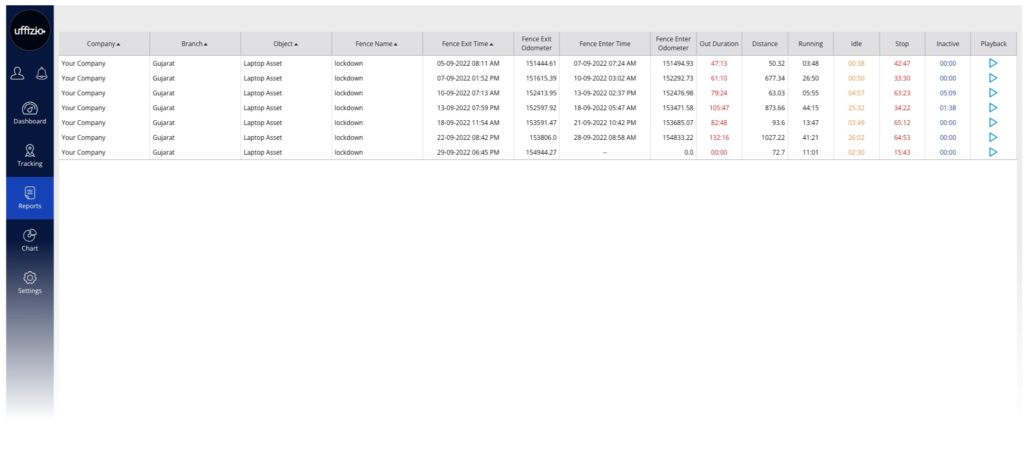 Geofencing is a critical component of many of our products. Geofencing allows vehicle owners or managers to see how much time their vehicle spends in a specific location. They can detect when a vehicle enters and exits a geofence and optimize routes accordingly. Our geofence solution creates a Visited Summary report, which shows how much time a vehicle spent inside the geofence, as well as its arrival and exit times. And we have made the reports even more detailed. Now one can also see the duration of time for which the vehicle was outside the geofence.
2) LogyTrak e-way bill integration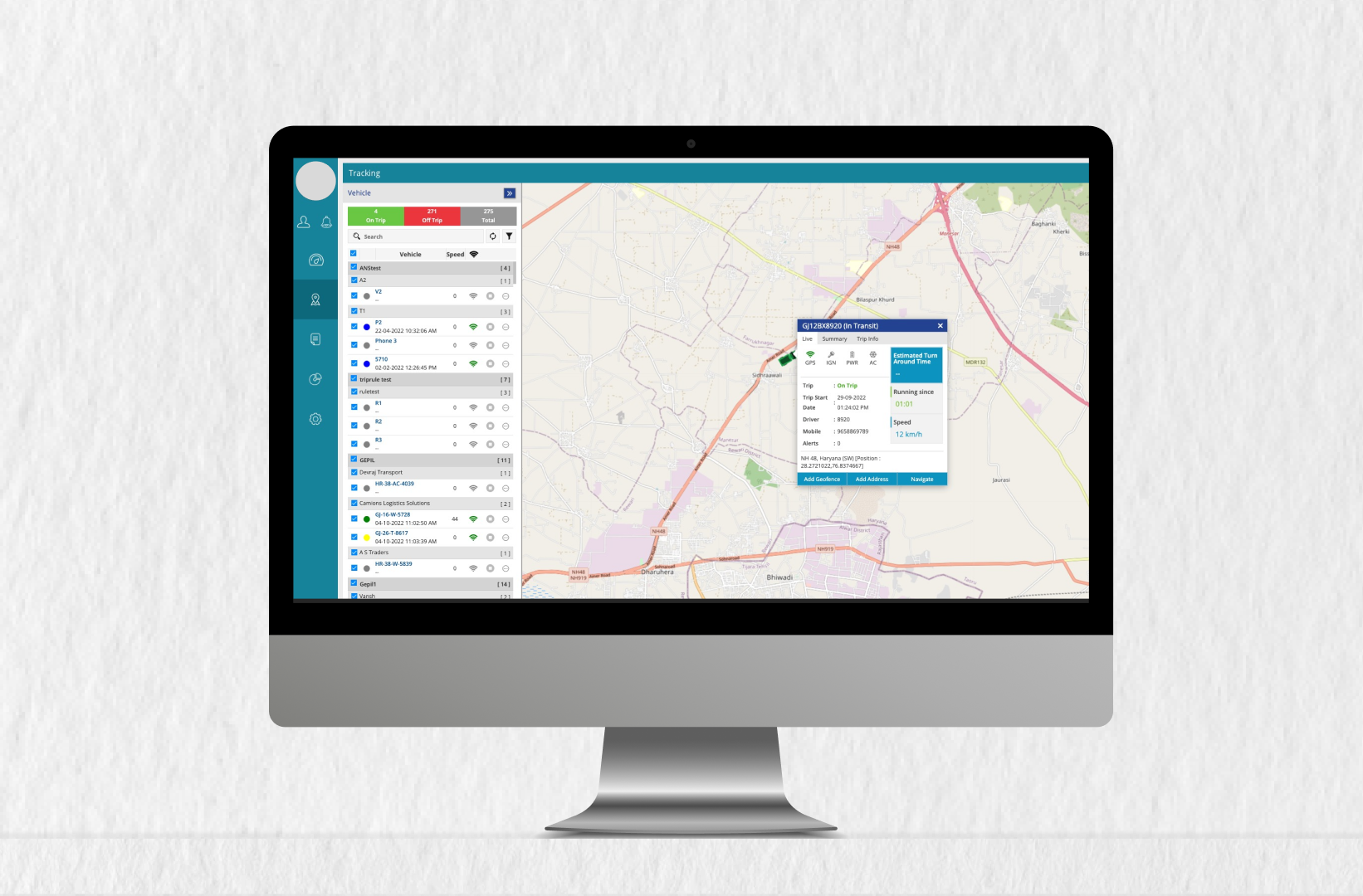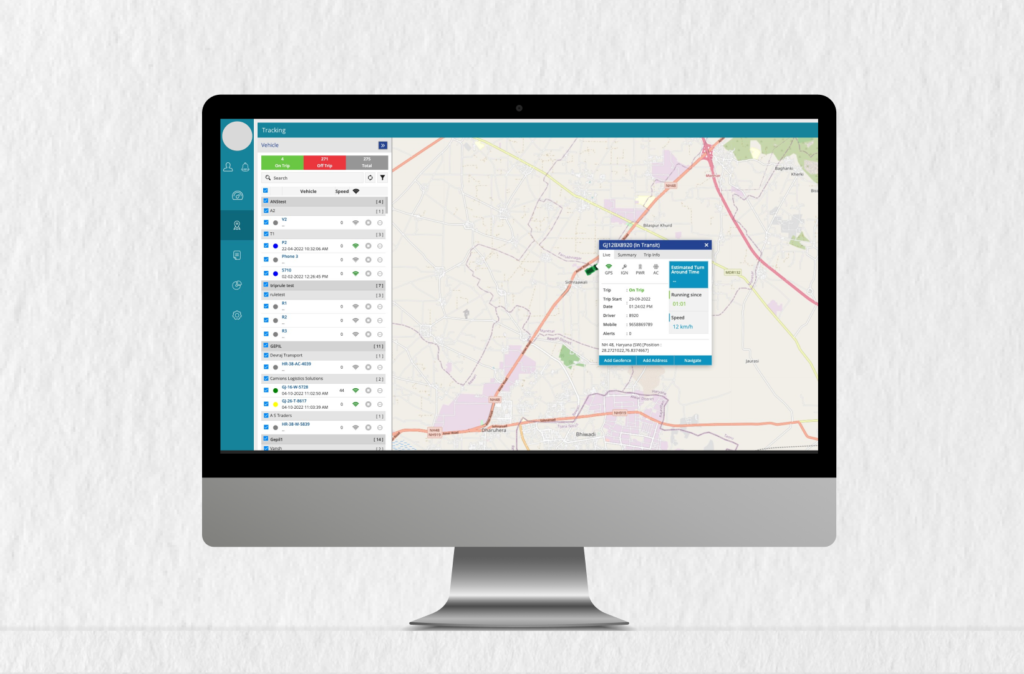 In India, an e-way bill is mandatory for transporting goods worth more than a certain amount. We have now integrated e-way bills with LogyTrak. It is possible that a vehicle will take longer than expected to arrive at its location. And if the E-Way bill expires during that time, it can cause a lot of inconvenience to the supplier. The E-Way Bill number and expiry date are now visible in the report, live trip data, and invoicing. When the e-way bill date expires while the vehicle is on a trip, the user will be notified.
3) Better Device Communication
We improved communication between the device and the server. Until now, we were issuing commands but not recording the Ack/response from the device. Some SIM cards do not support SMS transmission. And now we'll be able to collect the device's response and display it in a report. This is an excellent alternative to SMS.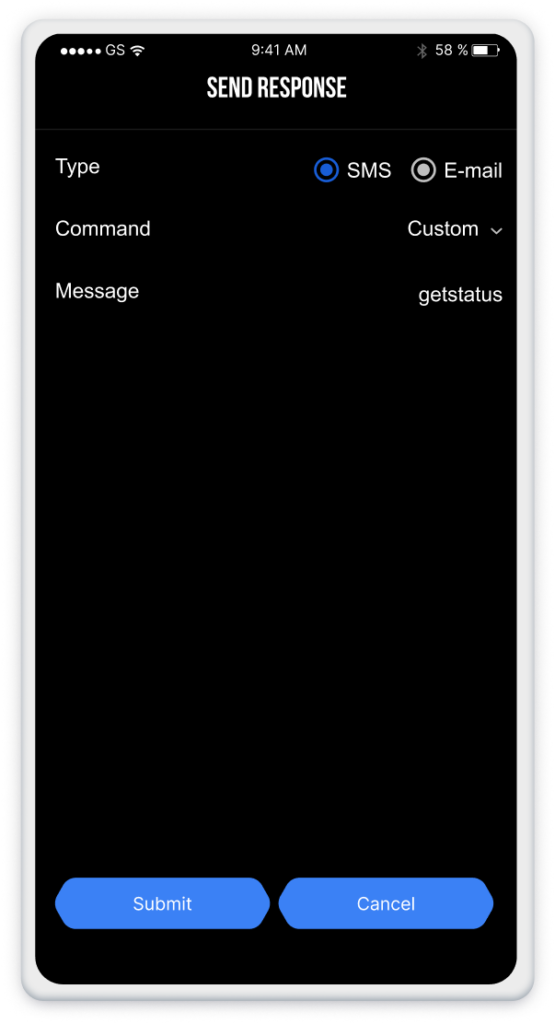 4) New job creation alert
One of our clients offers E-lock services to their customers. One of the customers desired to be notified through SMS whenever a new job was created. As a result, we've added a new alert to the Trakzee app. A notification can be sent whenever a new job is created. We value your feedback the most. And we're here to make our services as convenient as possible for you.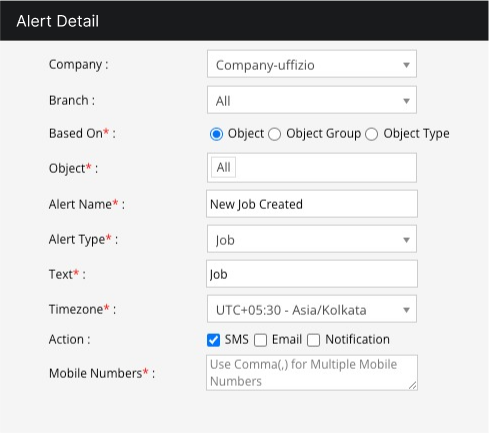 5) Support for Eurosense Degree Bt
We aspire to make our solutions compatible with all the sensors and trackers available. Our solutions are already compatible with most of the trackers available on the market. And we keep adding more. Eurosens Degree Bt, the wireless tilt angle sensor can now be used with Trakzee. The sensor can be used to measure the tilt of an object. For example, it can be used as a drum rotation sensor. If there are rotating drums attached to a truck, this sensor can detect drum rotation time, drum rotation speed, number of revolutions, etc.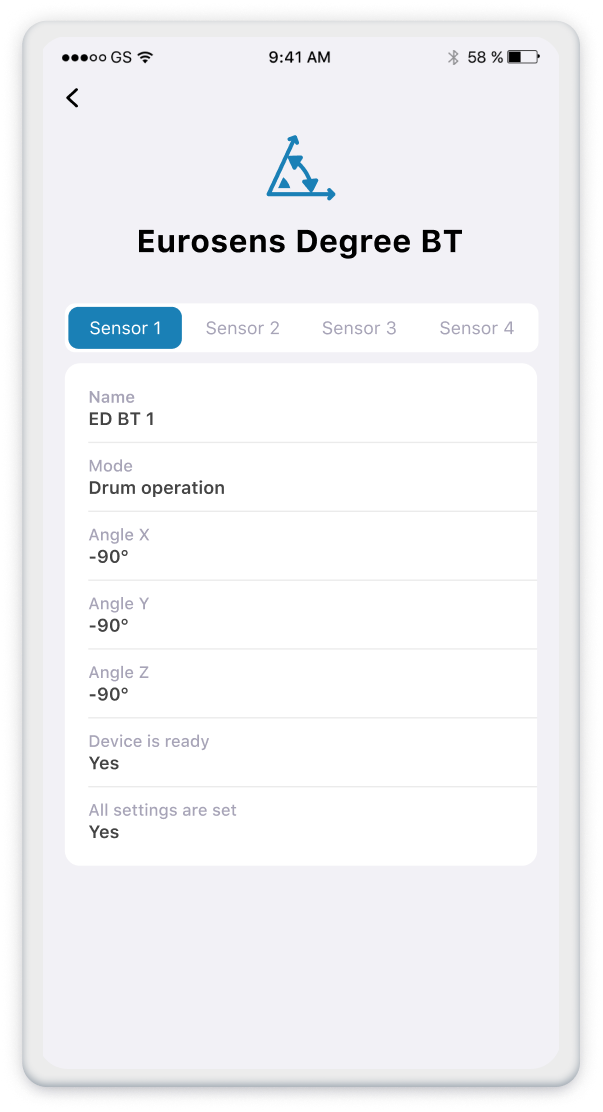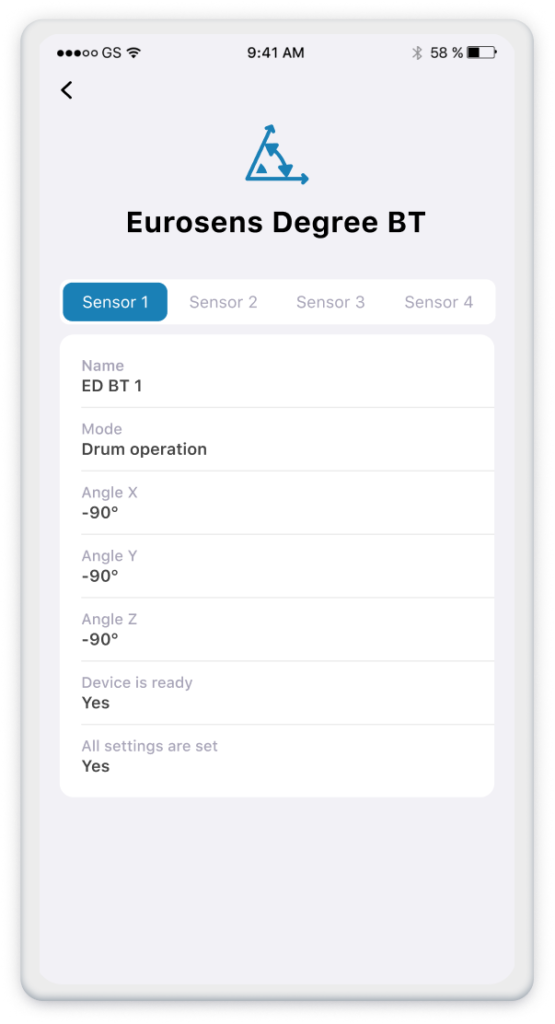 6) Announcement feature for SmartBus
We've introduced an announcement feature to SmartBus. Announcements can now be added by parents, drivers, and attendants via their apps. A user will be able to easily fill in an announcement about various topics that will be visible to everyone. This will result in better communication between parents and schools.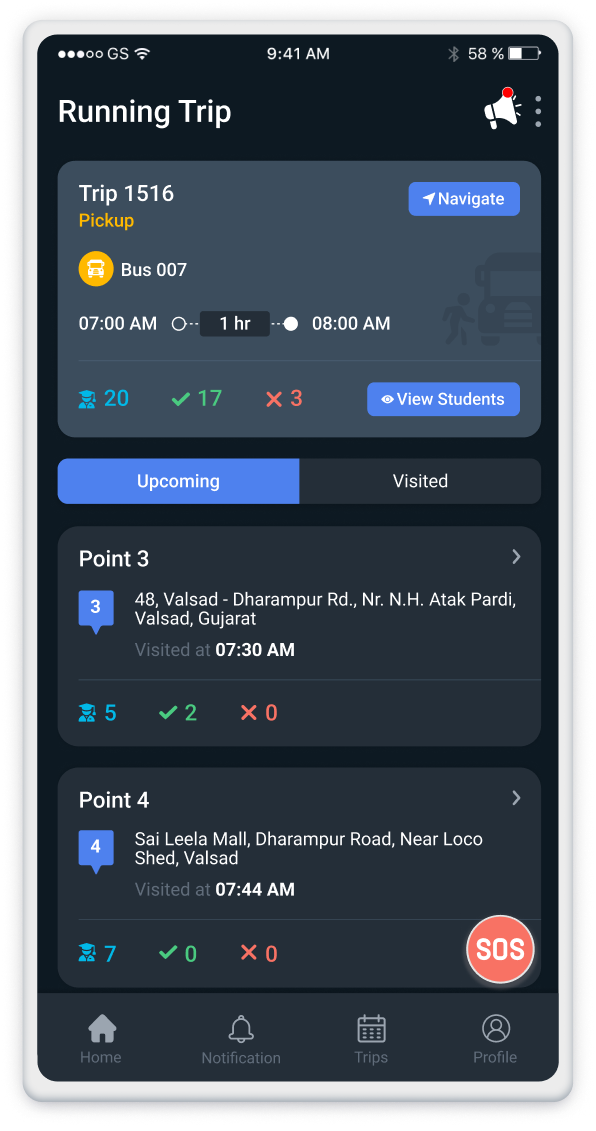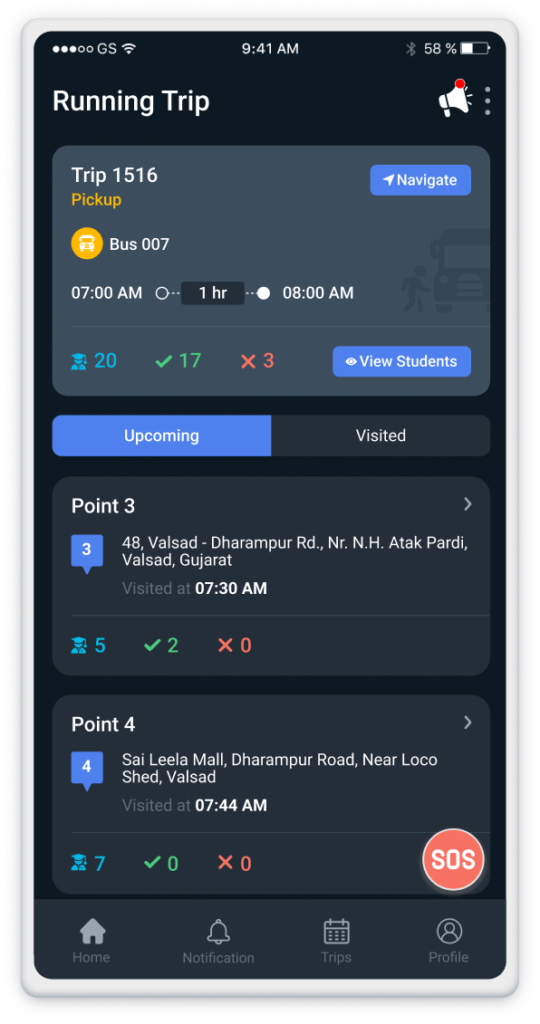 7) Tracking a bus is more convenient now
On SmartBus, managers now have the option to give parents bus tracking options without having to create a trip. Managers can grant tracking access to parents for a set period of time. On the parents app, the user will be able to see the vehicle's number card on the dashboard. If the tracking is allowed for a specified time, they will be able to open the live tracking screen.