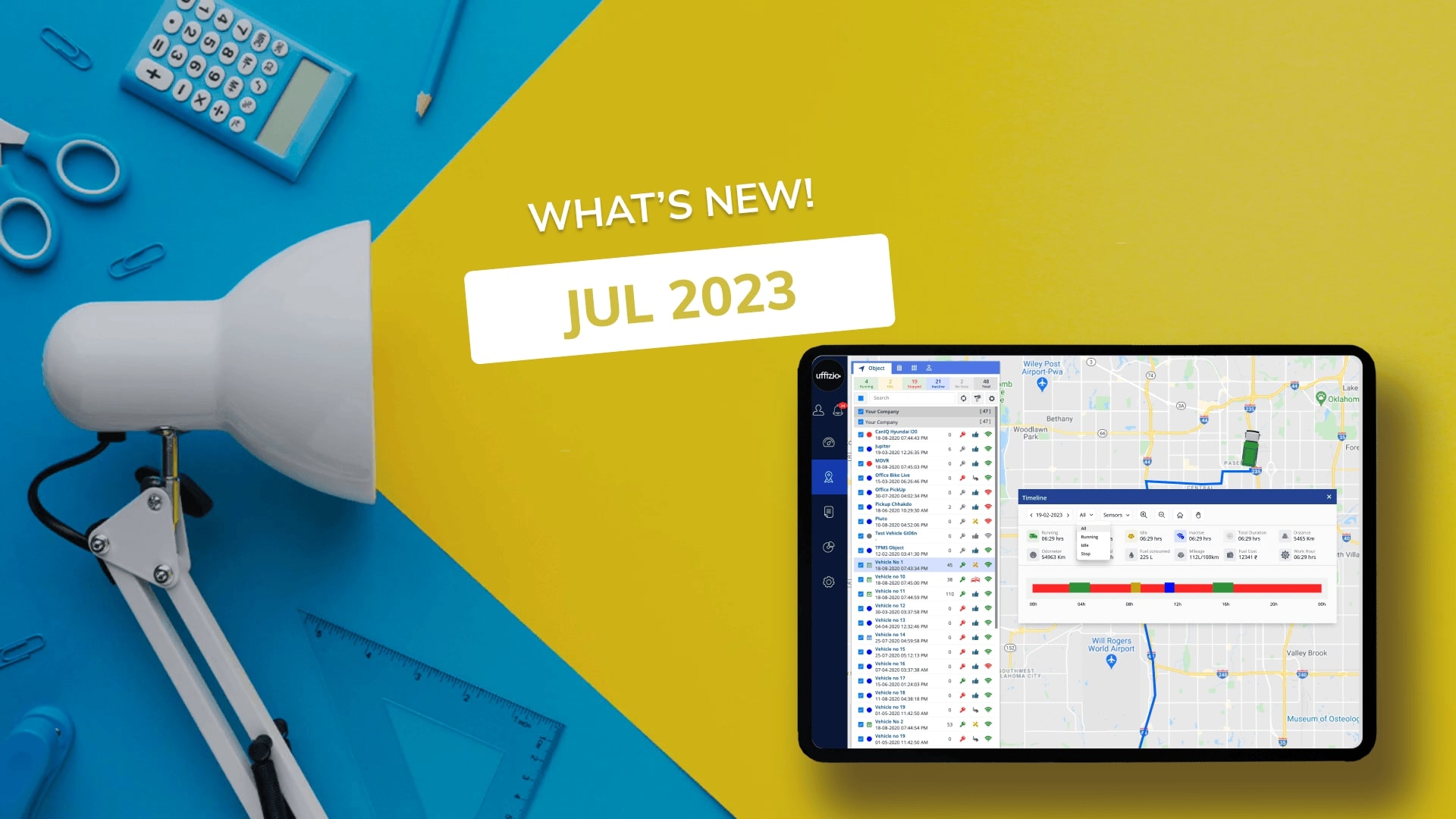 We are excited to present the latest updates for the month of July, reflecting our unwavering commitment to providing a top-notch software experience for our valued clients. These updates have been smartly crafted based on the invaluable feedback received from our clients. This ensures we address their evolving needs and deliver an exceptional user experience. As we continually strive to enhance our software's performance and functionality, we take great pride in introducing these new features and improvements. Join us as we take you through the highlights of our July updates, designed to empower you with enhanced capabilities and efficiency in your operations.
Object Timeline in Live Tracking- Trakzee
Our latest enhancement to Trakzee's live tracking screen brings a game-changing addition – the Timeline feature. Now, customers can access object-specific timelines for duration, distance, fuel, and more, all in one place. Stay ahead of the game with real-time data updates and interactive playback paths. This feature can be enabled or disabled in Object settings and will work with a single date selection for a 24-hour period. Enhance monitoring capabilities and streamline fleet management with this valuable addition.
Users can enable or disable the feature in Object settings, view data for a single date selection, and access tooltip information on hover.

Fuel Flow Meter Analytics- Trakzee
We are thrilled to introduce fuel flow meter analytics in our flagship product Trakzee, responding to our client's specific requirements. With the addition of the Flow Meter device from Mechatronics, users can now measure liquid flow through Input/Output Lines effectively. The Flow Meter Sensor, available in multiple types and with calibration options, ensures precise consumption calculations. For enhanced monitoring, the Live Tracking screen now features a widget displaying consumption readings, position type, flow meter type, and instant flow meter consumption in the object tooltip. To further optimize data analysis, our comprehensive Flow Meter Reports include both summarized and detailed analytics. With these new enhancements, clients can now effortlessly track liquid flow and access valuable insights, making their Smart Project even more efficient and data-driven.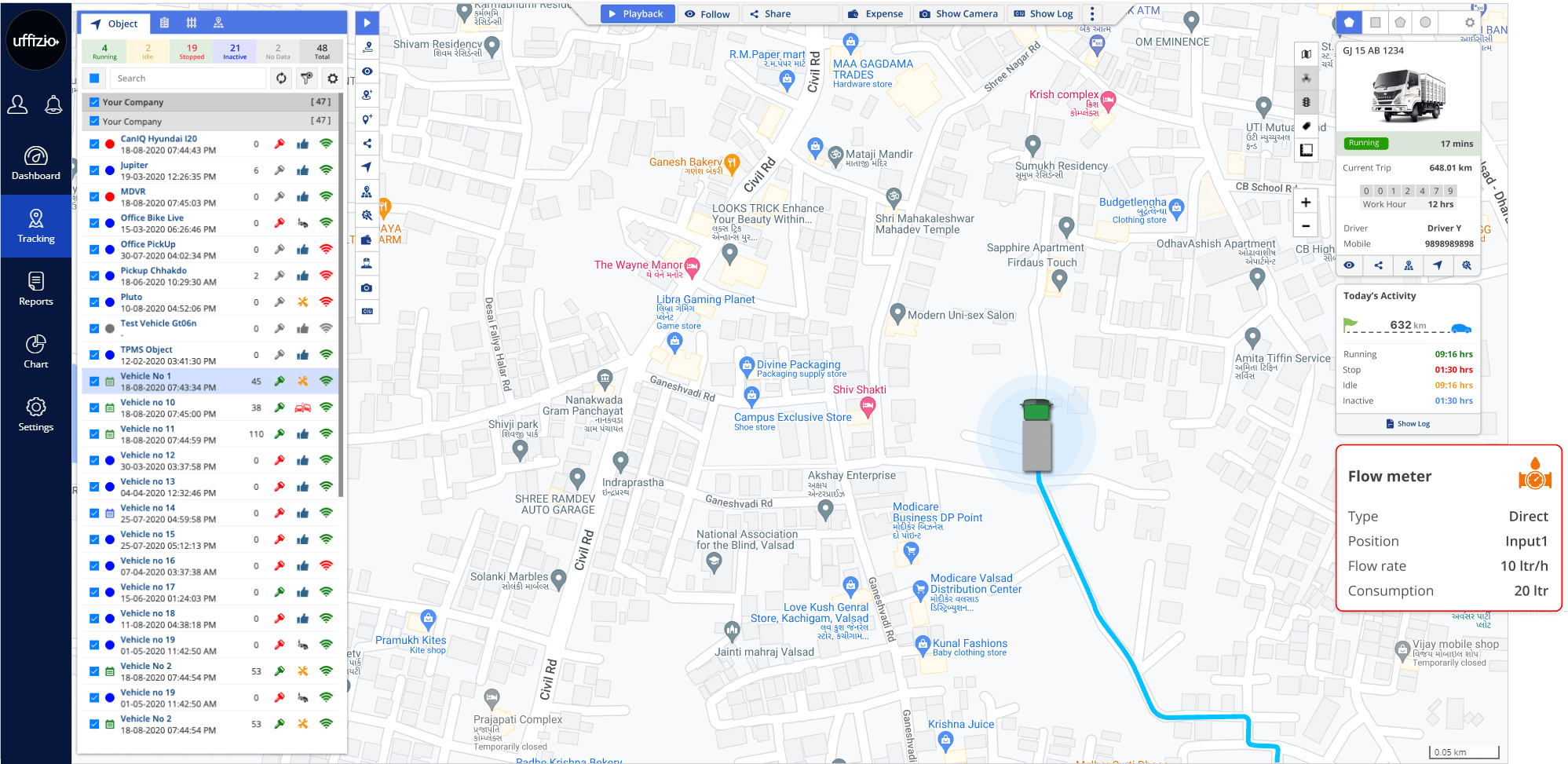 Live Matrix Screen- Trakzee
The objective of this enhancement is to expand the existing "Follow" feature on the live tracking screen, allowing users to track up to 20 vehicles simultaneously. Currently, users can only select and follow 4 vehicles at a time. With this upgrade, the Live Matrix Screen will enable 20 vehicle selections, enhancing the monitoring capability and providing a comprehensive view of the current status of multiple vehicles in real-time. This improvement will significantly improve the user experience and empower users with enhanced tracking capabilities for more efficient fleet management and monitoring.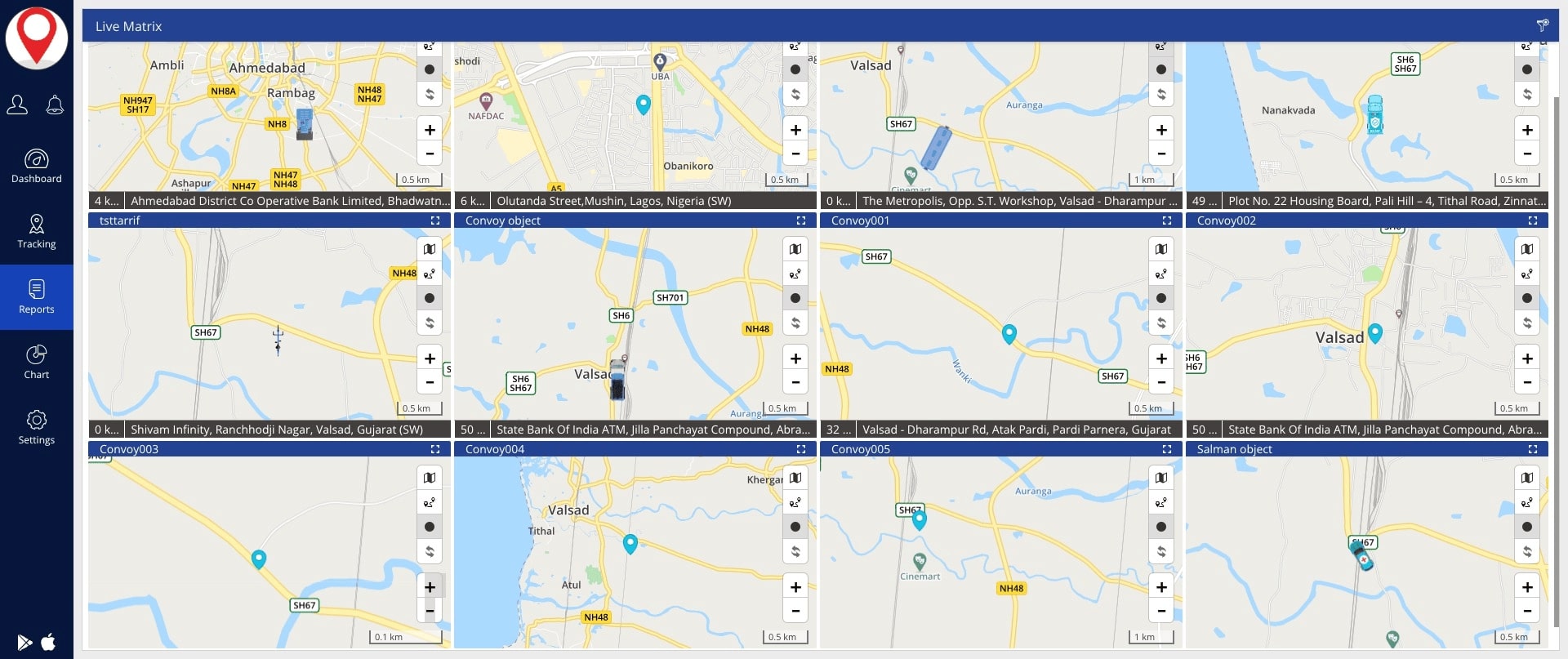 Announcement Report- SmartBus
The primary objective of this enhancement is to elevate the functionality of the Announcement Report by incorporating valuable analytics that displays the list of recipients who received the announcement and their acknowledgment status. Specifically tailored for school management, this feature allows for comprehensive insights into announcement distribution and reader engagement, facilitating better communication strategies.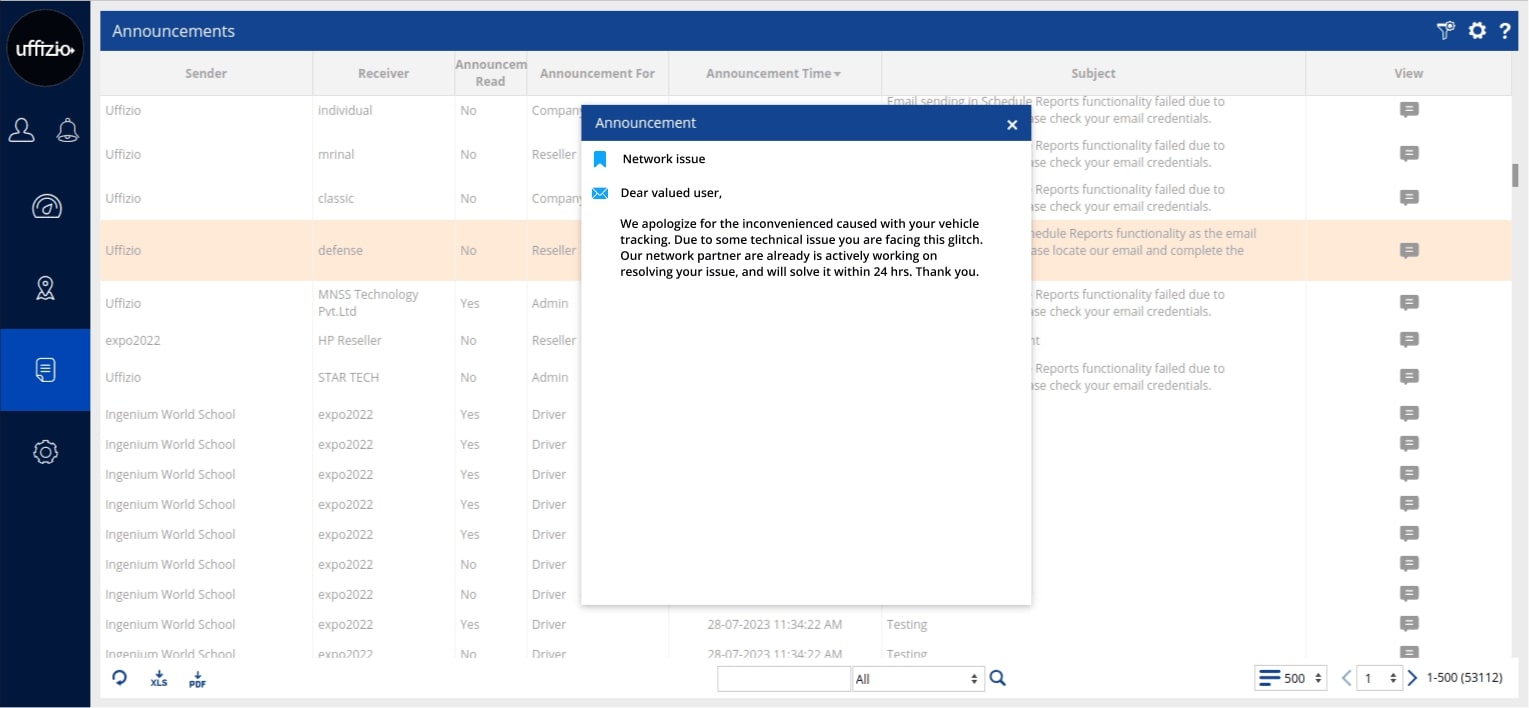 Add Addess or Geofence on the Map- Trakzee
The primary objective of this enhancement is to enhance the live tracking screen by providing users with the capability to add addresses or geofences directly on the map. This new functionality will include the addition of an intuitive icon on the map interface. The users can to click on it to initiate the process of adding an address or geofence.
Upon clicking the icon, users will be able to plot the desired location anywhere on the map, conveniently marking their intended address or geofence area.
This new enhancement empowers users to conveniently manage addresses and geofences directly on the map, streamlining location management processes and overall system usability.