1. Introducing a rostering system for employee trip & attendance management
This month, we are launching our Rosterz application suite. It includes the following applications:
1. Rosterz Management: For office management crew and admins
2. Rosterz Employee: To notify employees about commute trips & attendance
3. Rosterz Driver: To help drivers keep track of pick-up & drop points along the route
As COVID mandates ease, more and more employees are beginning to return to their offices. With this in mind, we are launching the Rosterz application suite. This will aid the management of employees' transportation, shifts, attendance, and more.
Rosterz is a web and mobile-based application that helps office admins plan everyday office trips. Office managers can use it for scheduling and routing. They will be able to see how many employees are using office transportation. Thanks to Rosterz, admins can now manage multiple vehicles and get daily trip summaries.
Furthermore, the Rosterz employee app can also be used by employees to track company vehicles in real-time. They can set customizable reminders and leave their house just minutes before the company vehicle arrives.
Benefits of using the application
1. Live-tracking trips and fleets
Office admins save precious time with automated trip planning. The system plans optimized routes for the users, which reduces travel time and saves fuel resources.
Admins can view current trips and look at the number of stoppages. They can also track the number of missed pickup points, delays, and route deviations. Admins can allocate fleets based on accurate, real-time data and streamline scheduling.
Access KPIs, fleet activity and status, and driver-behavior metrics.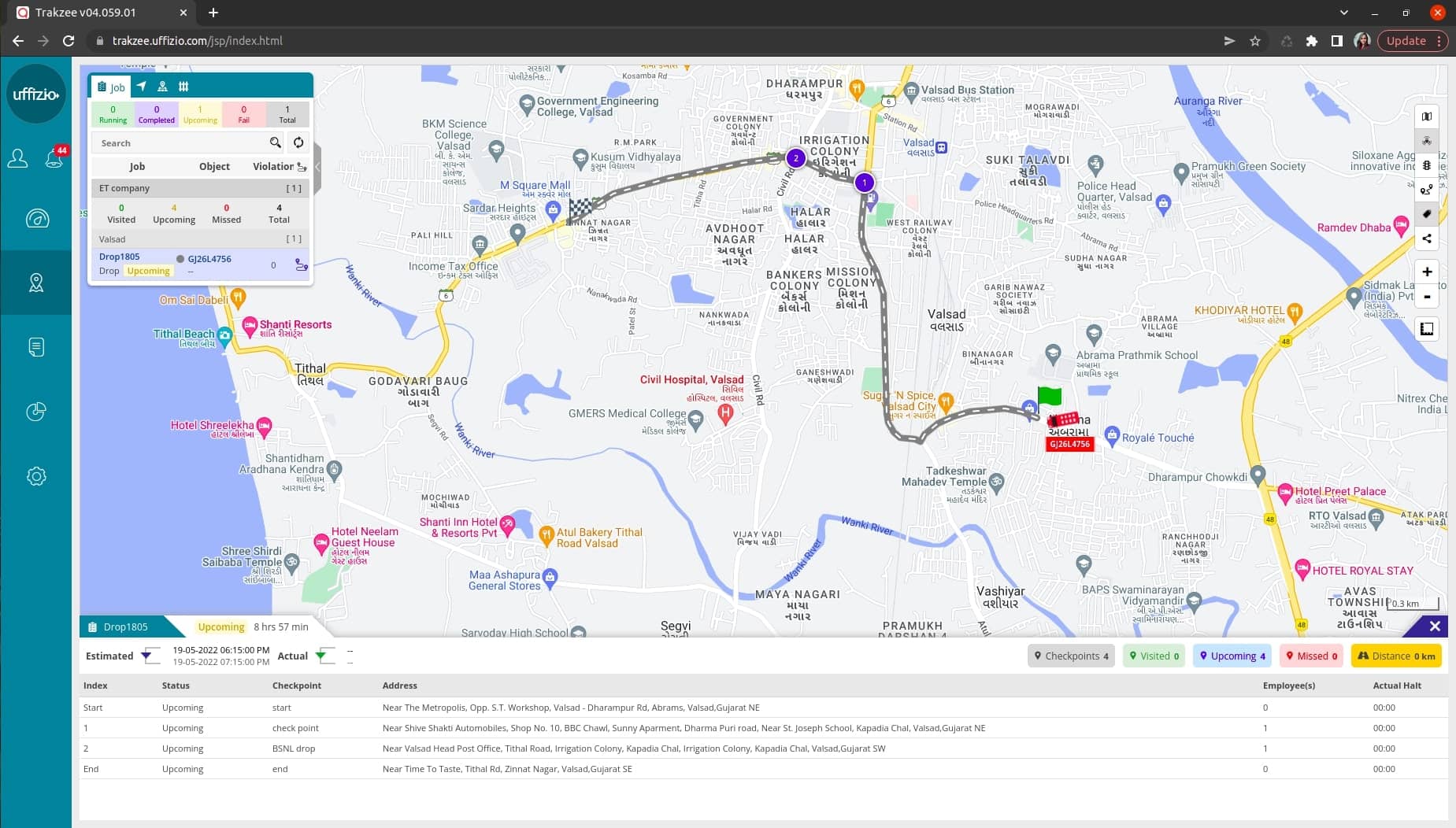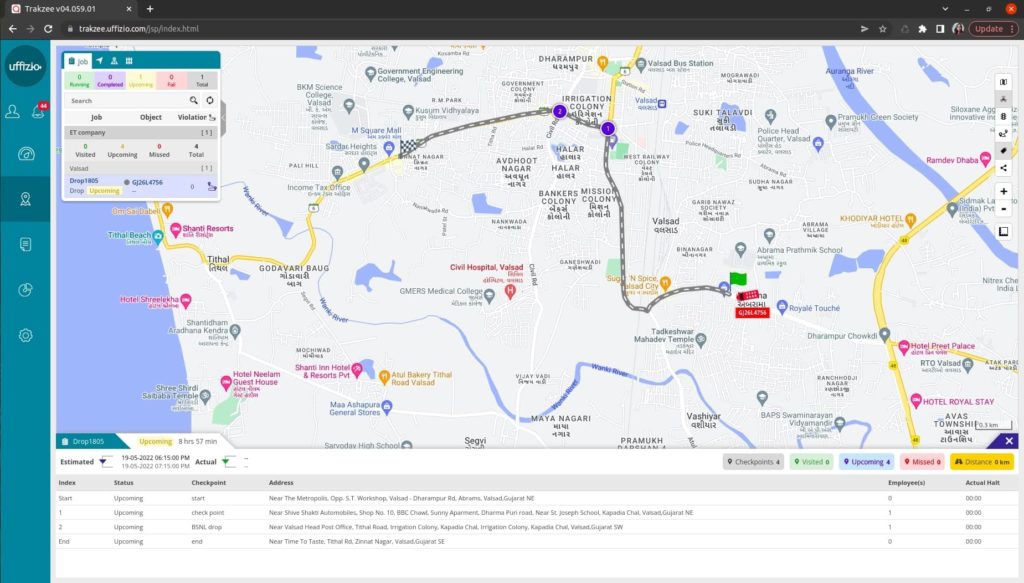 i) Employee Attendance
Digitize attendance with QR codes or RFID integration. Employees scan the code to confirm their attendance. This gets reflected on the Rosterz Management and Employee app.
ii) Improving employee's commute experience
The Rosterz employee app reduces waiting times. Employees can custom define reminders and get notified only when the vehicle is a few minutes away. This way, employees don't need to wait at the bus stop and can leave the house just when the company vehicle is approaching.
The app is equipped with an SOS button. Employees can use it to report emergencies during transit.
iii) Access to data and analytics
The Rosterz Management app offers multiple reports which give a comprehensive view of the daily trips. Reports include today's trip status, trip summaries, employee availability, attendance reports, fleet idling, and stoppage reports.
Access quick analytics from the dashboard. Know about delayed trips, trip violations, missed pick-up points, and more.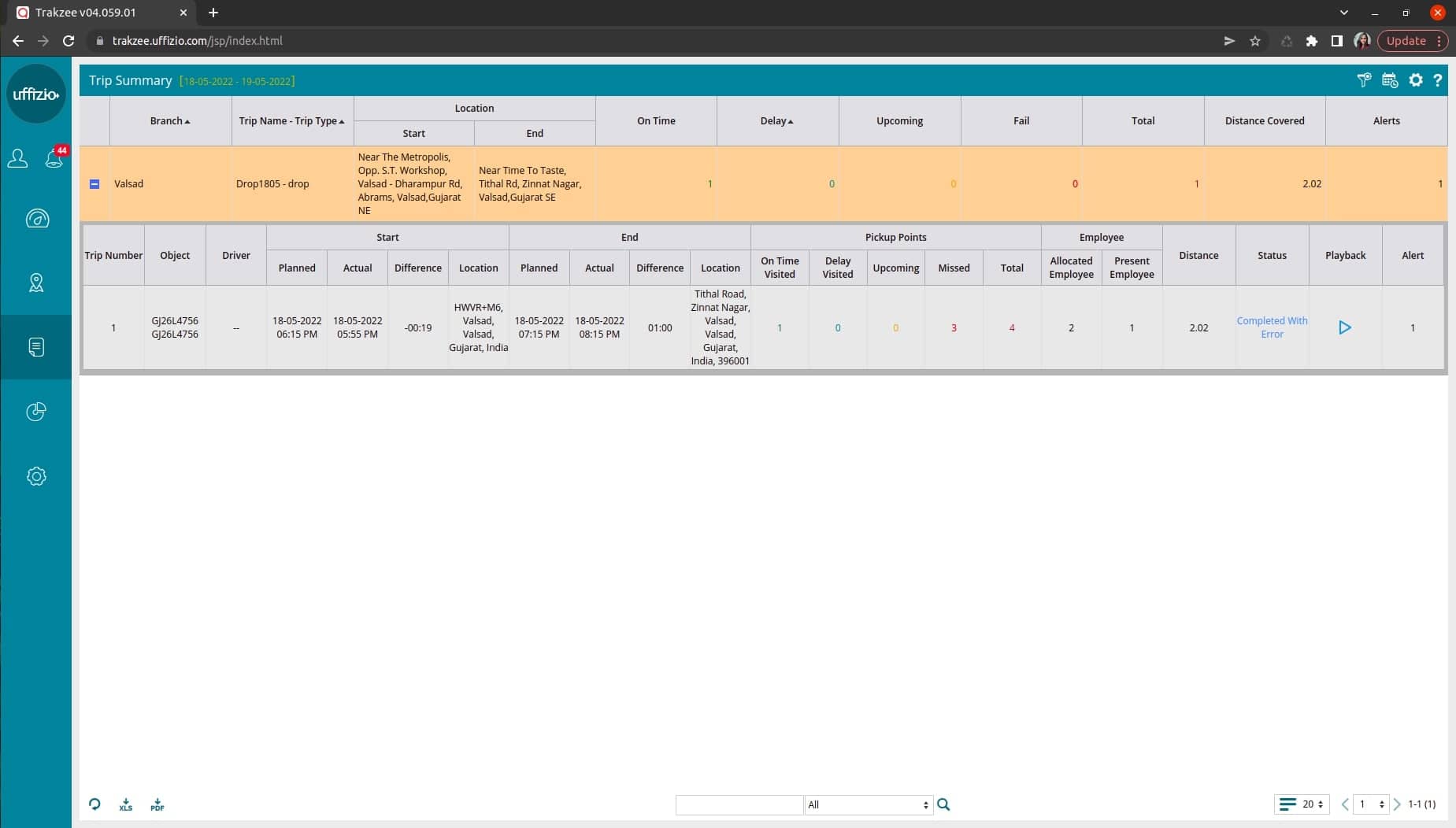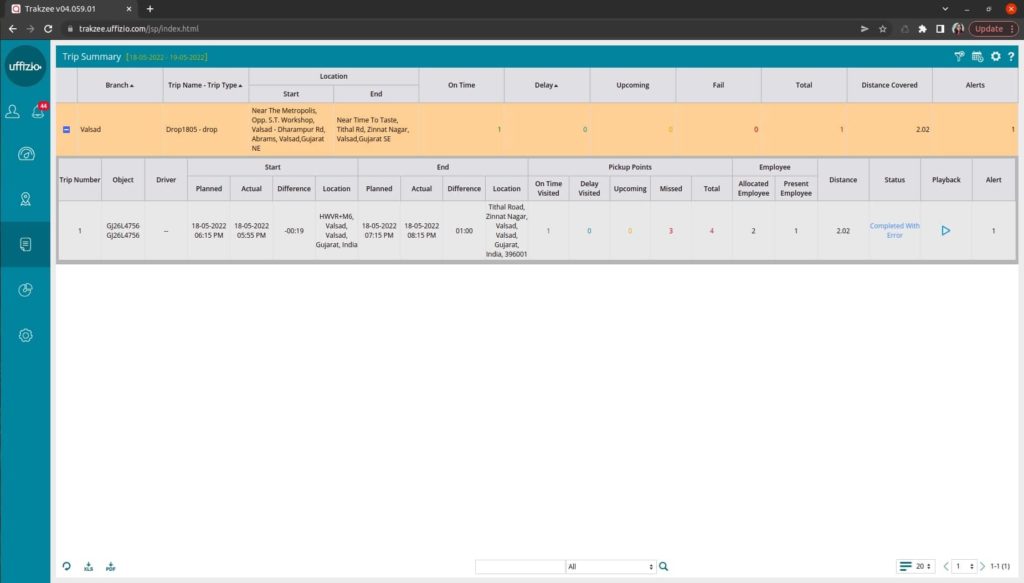 2. Launching an EV management software: Elexee
Electric fleets are transforming the automotive industry. They are quickly becoming an ideal choice for transportation as they eliminate fuel consumption costs. Moreover, driving electric fleets is the first step toward green mobility.
However, going electric means taking charge of your EV's battery and energy utility needs. EV battery maintenance alone will make up 40% of your total operational costs. This means that you may be paying more without an EV management system.
That is why we are launching our new EV management application called Elexee. And this app is going to change the way you treat your electric fleets. You can integrate multiple models of electric vehicles into our application. And the app is compatible with most GPS trackers available on the market.
Built with a battery monitoring system, it helps you track all those metrics that affect battery life. For instance, you can track the temperature, voltage, and charge status of batteries. Doing this will help you prolong battery life and increase its efficiency.
Other benefits of using the Elexee app:
i) EV battery Management
– Get alerts to optimize charging and battery health. Exactly know how long your EVs can be on the road before they need to be recharged. Address range anxiety and find charging stations along your delivery routes.
– Low battery level warnings help you recharge your EVs on time. Get an overview of EVs with low battery levels right from the dashboard.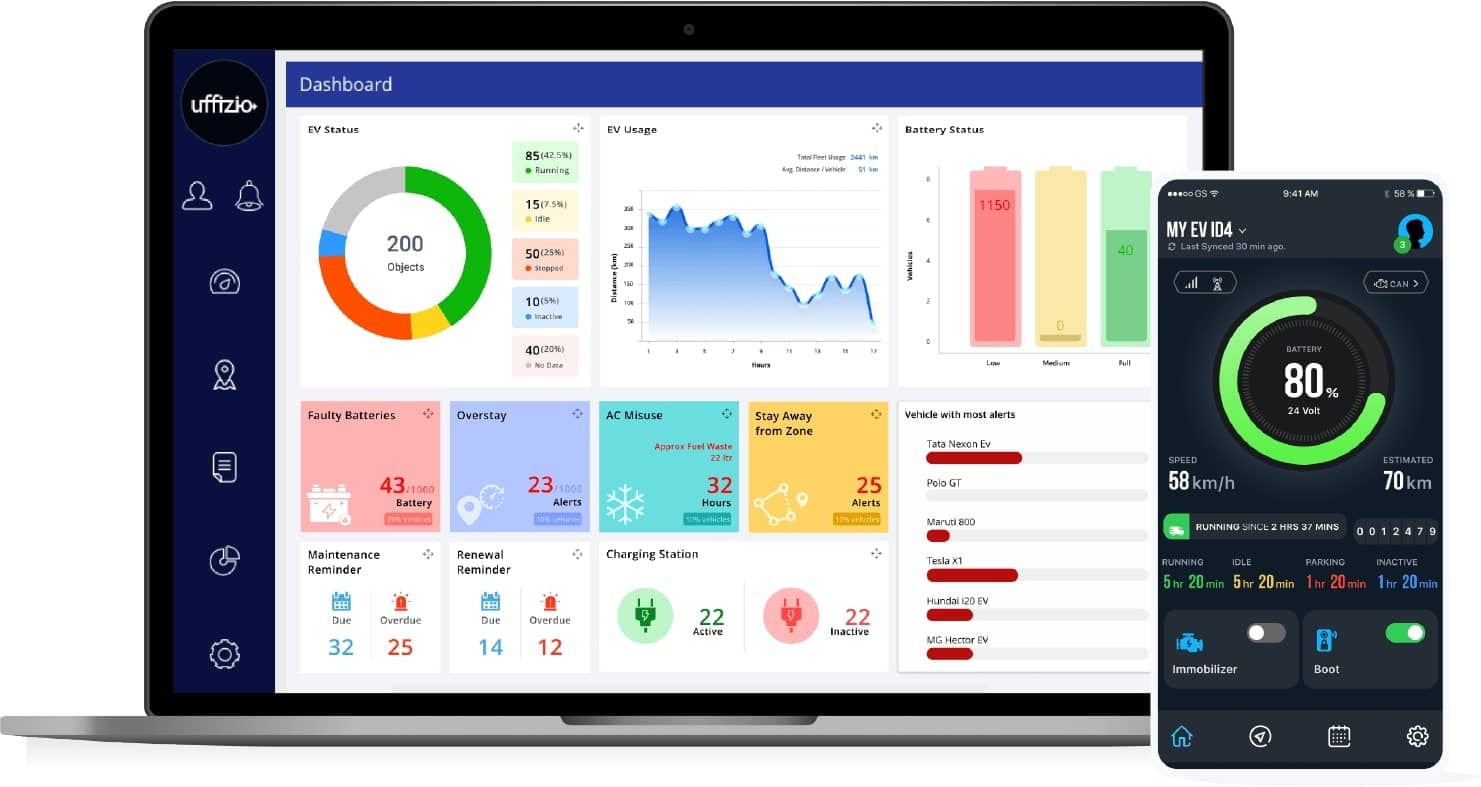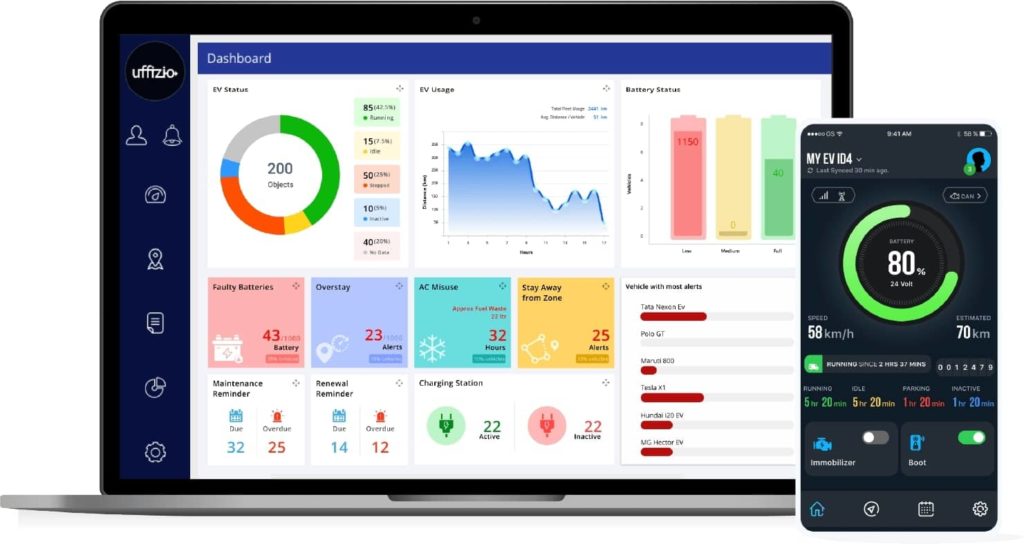 – Over-charging can wear battery life more than anything. That's why we offer the fully charged alert. Unplug your electric fleets as soon as they have been fully charged. Get access to the battery charge and discharge history.
– We also offer a battery fault report. It will help you get insights into battery faults that occurred while charging. A quick review of fleets with critical battery health is available on the dashboard.
– Optimize charging schedules with our fleet's charging pattern report. Know how many times a day your EVs need to be charged.
ii) Electric fleet run-time monitoring
– Prevent over-working your electric fleet with our continuous drive alert. Customize the least number of hours you want your EVs to be driven without a break.
– Know fleet status, usage, and trip details from our dashboard.
iii) Driver behavior monitoring
– The way you drive your electric fleet impacts its range and efficiency. Set relevant alerts and identify drivers with the most violations. Use this to improve driving practices.
3. Load sensor integration: Trakzee
Trakzee users can now track the weight of their goods using the Trakzee application. They just need to calibrate the load sensor onto the Trakzee app. Soon, they'll get real-time insights into cargo weights.
Look at how much your goods weighed at the beginning, during the transit, and at the end of the trip. Quickly identify discrepancies in cargo weights with our overweight and underweight alerts. You can also get an overview of the fleets with the most and least cargo weight.
Benefits of using this feature:
i) Prevent overloading your trucks
Overloaded trucks can affect tire health and fuel economy. Watch the effect of overloading on fuel under the abnormal fuel consumption report.
Prevent this by weighing goods as you load them on the truck. Accessing cargo weight information will improve your company's loading & unloading practices.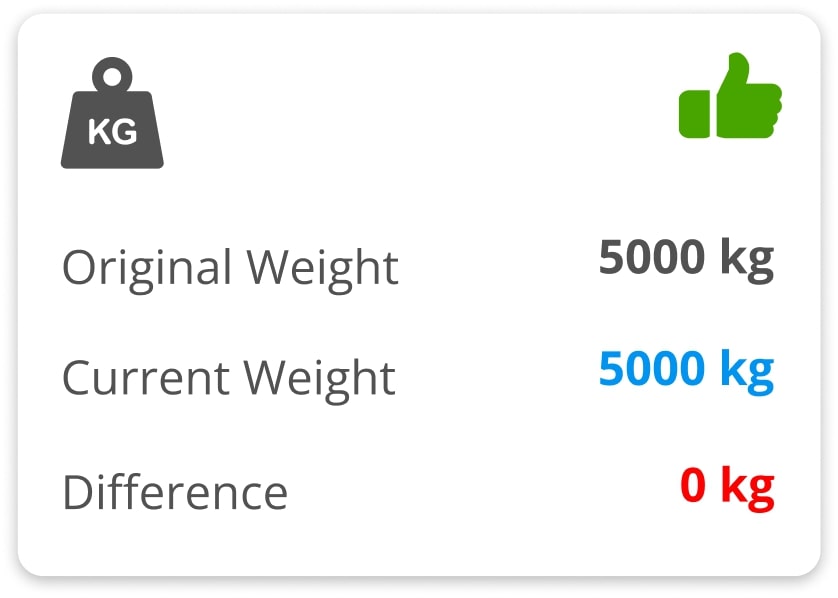 ii) Proof of delivery
Provide your customers with the exact weight of the delivered product. Put your customers at ease and increase organizational transparency. Use our real-time load sensor data as a proof of well-delivered product.
iii) Detect thefts
The difference in the weight of the goods suggests theft. Look at the initial loading weights and compare that with the unloading weight. A significant difference may indicate theft or tampering.
4. Calculate fuel milages based on Expense Records
We enhanced our fuel monitoring system so that you can now calculate fuel mileages based on fuel expenses. The quantity of fuel refilled is determined through the expense receipts. Depending on the distance traveled by the fleet after refueling, mileages get calculated. This feature helps you establish a clear link between fuel spending and mileage.