We at Uffizio have made great strides this month! We've got major updates on our Trakzee and SmartWaste applications. Our progress ranges from increasing user privacy and making trip creation easy to ADAS/ DMS. Indeed, it was a fulfilling month! So, please take a moment and familiarize yourself with these brand-new inclusions:
1. Video Telematics Solutions of the future are here!
ADAS:
Advanced Driver-Assistance Systems (ADAS) could change the way you drive. Don't wait for the future to drive the car of the future! ADAS is a virtual driver's assistant that detects neighboring vehicles, lane departures, pedestrians, and road infrastructure.
DMS:
Distracted drivers are the most common cause of road accidents. Avoid this with the help of the Driver Monitoring System. Alert your drivers when they seem inattentive. Driver-facing, AI cameras can detect driver fatigue, drowsiness, seat belt, smoking, & more!
How does it work?
Trakzee web and mobile applications are now equipped with ADAS and DMS alerts and reports. Get notified when a violation event occurs and review them later using our reports.
ADAS and DMS widgets have been added to the live-tracking screen. These will help you stay updated with the number, timing, and type of violations.
Additionally, you will be able to review and download snapshots of these violations. For instance, if your driver uses a mobile phone while driving, the system will capture and record that event.
You can access this clip through the route playback feature. That way, you'll always know when and where a violation occurred during the trip.
Benefits of using ADAS and DMS :
✓ Fewer Collisions
Advanced telematics systems (like ADAS and DMS) enable your car to sense potential collisions. So that you get warned to slow down immediately. The sensor considers the proximity between your vehicle and an obstacle (like another car or a pedestrian). Thus, reducing the chances of head-on or rear-ended collisions.
✓ Safer lane changes
Changing lanes can be tricky. NHTSA (the National Highway Traffic Safety Administration) claims that about 9% of total accidents occur due to some kind of lane change or merging. That's why ADAS alerts the driver of oncoming traffic and makes lane departure much safer. By alerting drivers to an impending crash, ADAS can reduce property damage claims by 19% and bodily injury claims by 27%.
✓ Blind Spot detection
Heavy commercial vehicles like trucks and trailers have major blind spots on the passenger side. These blind spots can impede safe backing up, turning, or changing lanes. Here, ADAS can help! Drivers get alerts when a vehicle or pedestrian is near the vehicle's blind spot—thus preventing them from side impact.
2. Private Mode
User Privacy and Security are very important to us. That's why we have added the Private mode option to our Trakzee application. With its help, you'll be able to track your drivers or employees only during specific hours. Configure the hours you want to track your drivers, and you'll be able to access their location, fleet analytics, and more during those hours. However, you won't get to track your drivers or fleets post these office hours. Meaning, that your drivers can keep their personal life and locations "private" with the private mode option!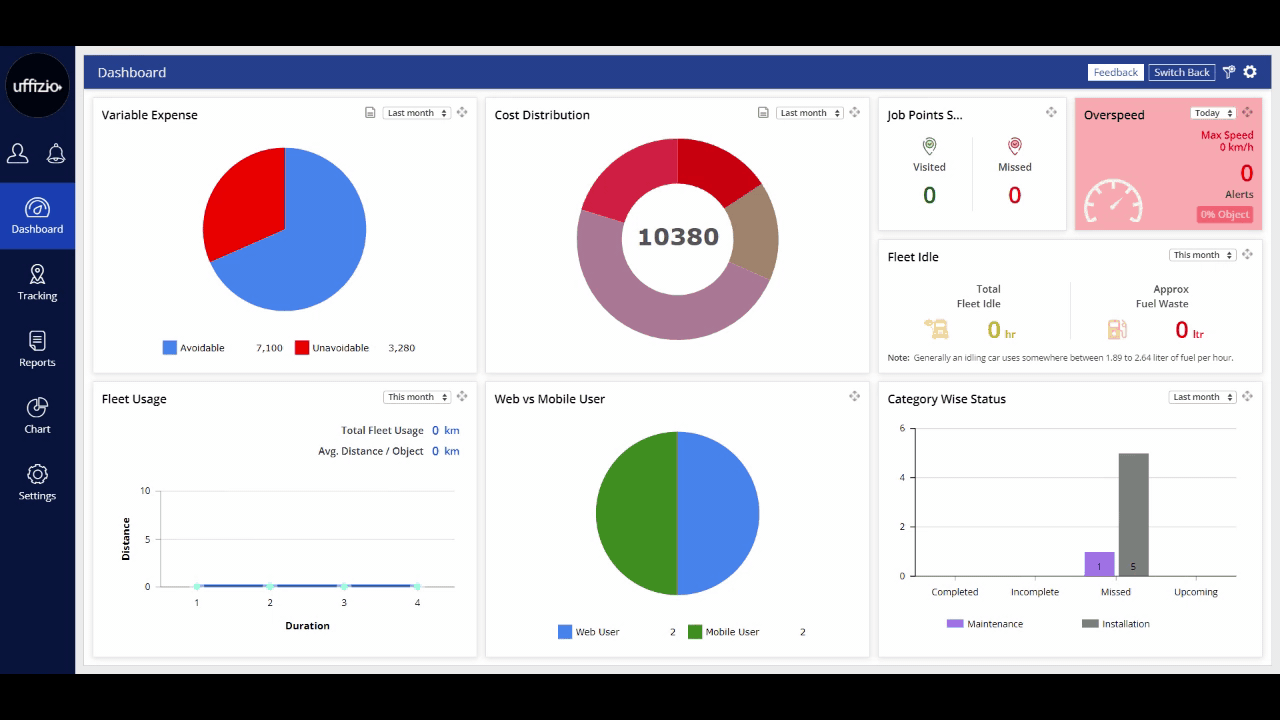 3. Measuring Work efficiency
Resource utilization is the key to higher profits and productivity. To better understand how your fleets or equipment are put to use, we've added work efficiency reports and widgets to the Trakzee web and mobile applications.
Review a detailed breakdown of work hours, average working hours, machine work capacity, and more using the work efficiency report. This will help you identity overworked assets!
For quicker inspections, we have enabled clickable efficiency widgets on our tower dashboard and live-tracking screen. So you know your assets working hours with a simple glimpse.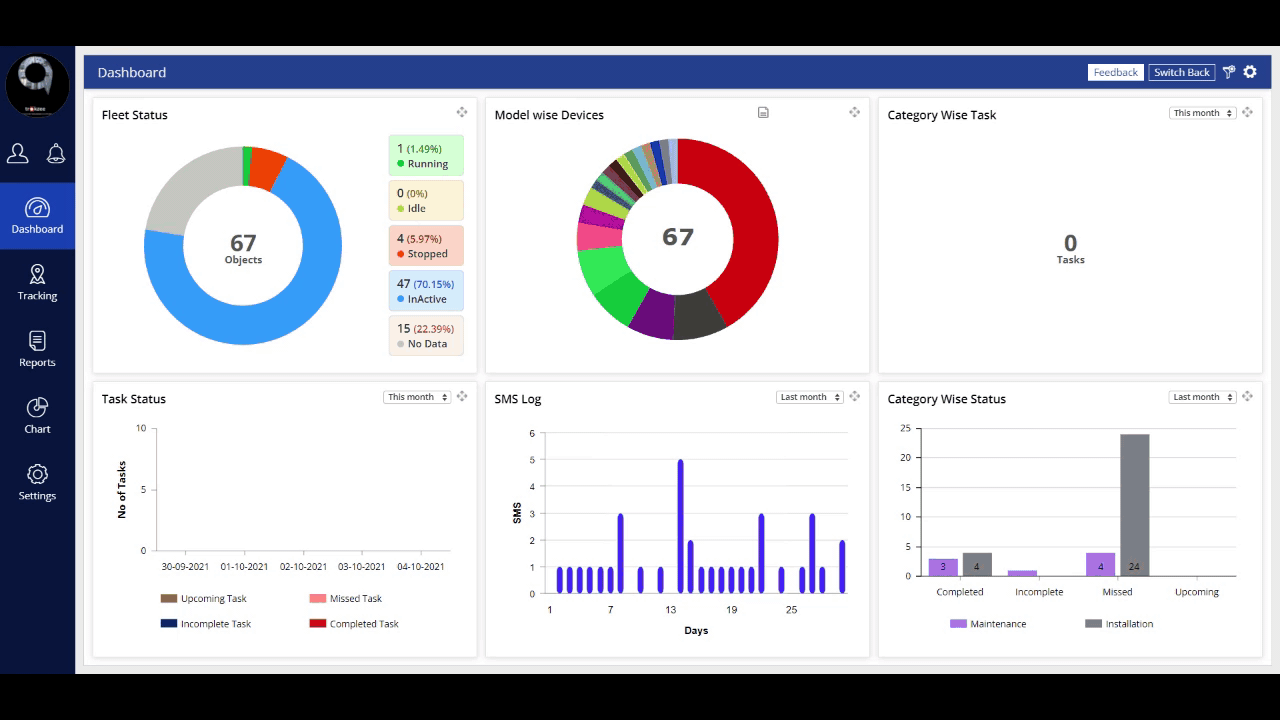 4. Configure Driver Rating Metrics
Wondering how we are rating your drivers on our Trakzee app? Look no further! You can now check out our computation behind driver ratings.
But wait! There's more: you can customize driver rating calculations as per your needs (or company guidelines).
For instance, we penalize drivers for idling. You can either remove that factor or increase the threshold for idling time penalty.
You can also use this to familiarize your drivers with driver rating scorecards. So they know how their driving behavior is affecting their scores.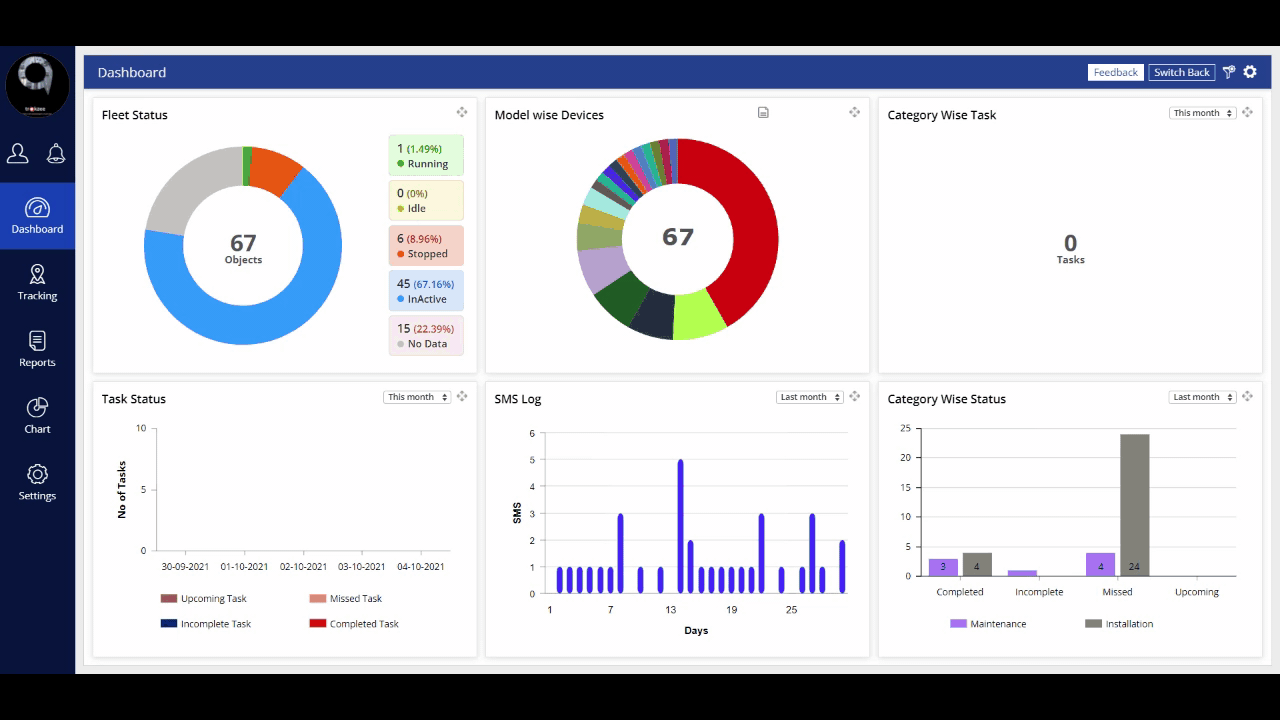 5. Job Status widgets added to SmartWaste's Dashboard
Our SmartWaste application is great for waste management businesses. With its help, businesses can precisely track their RCVs (refuse collection vehicles) and know when a job gets done.
The job status pie-chart shows failed, completed, and upcoming jobs. You can also monitor error violations that occurred during any job. Simply click on a pie-chart slice to view further details.
See jobs with the most missed points to the least in the form of a bar graph. Check out the missed points and job names with a single click!
Review today's checkpoint status for any given zone.
Benefits of dashboard widgets:
✔Detailed analytics in a single times
✔Real-time data sorted into purposeful information
✔Time-efficient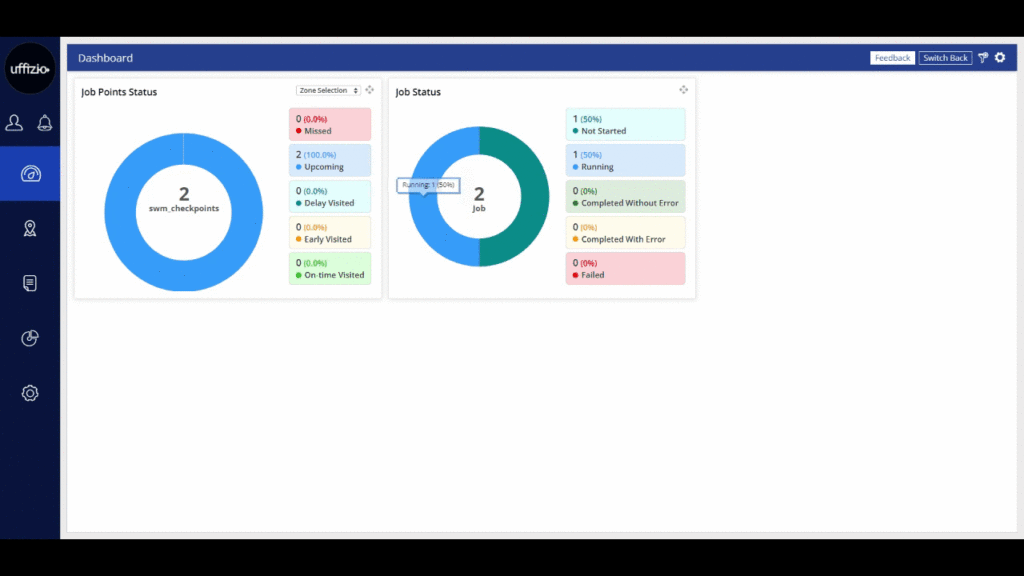 6. Now, you can allocate fleets to a waste collection trip!
Now, you'll be able to create trips with or without assigning vehicles to any route, using our SmartWaste application. You can assign a vehicle to the job when you exactly know which vehicle will be completing that job. If you're not sure and have multiple vehicles assigned for a single trip—you aren't required to assign a vehicle. Creating waste collection trips can't get easier than this!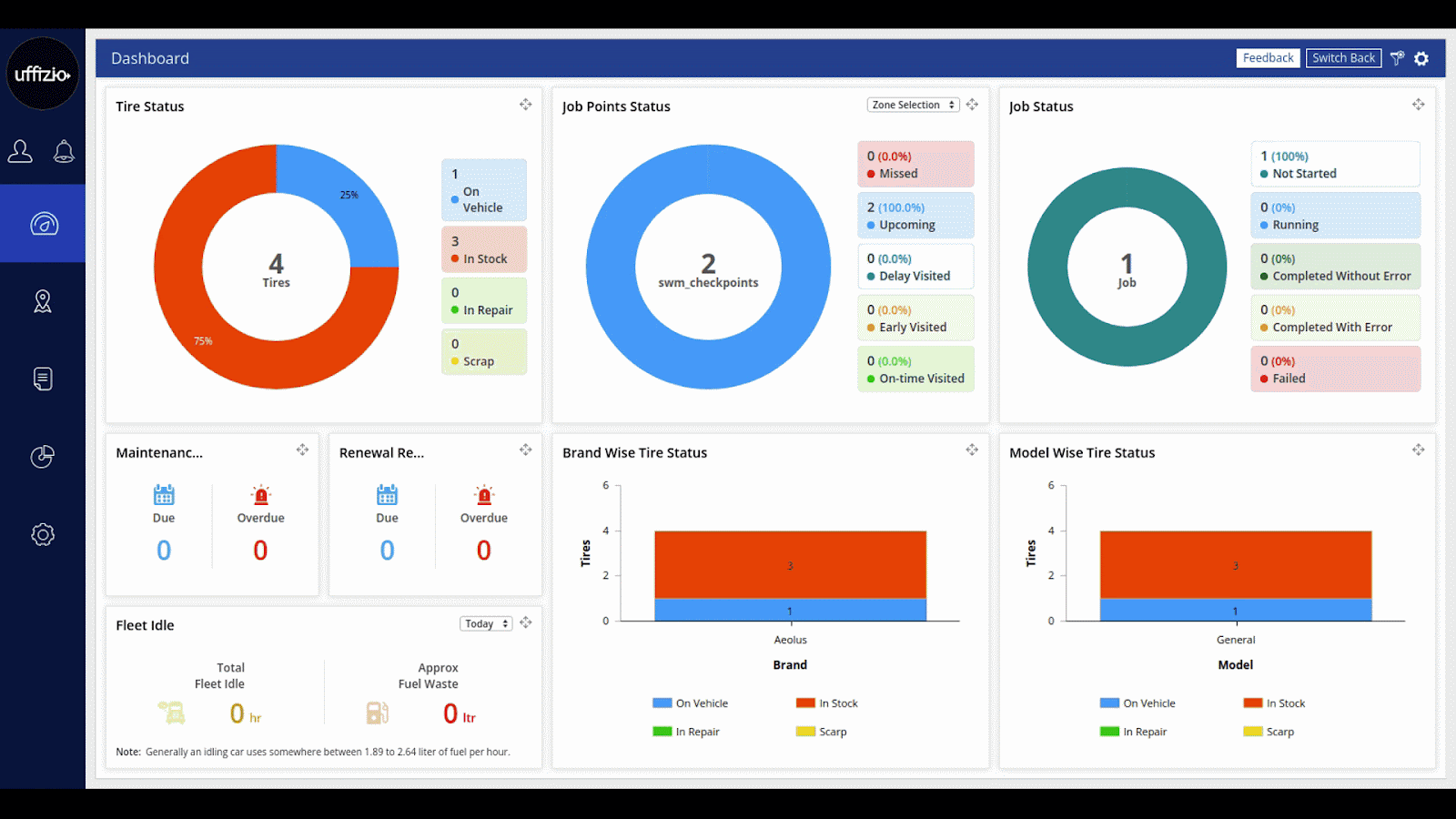 7. Create smarter trips with SmartBus
Bus managers can now allocate multiple students to a single location. Say, for instance, three children are boarding the school bus from the same stop. So, managers can select the names of those three students and assign them to the location address while creating the trip. This feature is designed to save time and make trip creation more efficient for bus managers (or school administrators).