Uffizio India is now compliant with Data Protection Laws and Regulations!!
Data protection laws protect individuals and businesses against data breaches and privacy infringement. At their core, they prevent exploitation and misuse of personal information—better known as PII (Personally identifiable information). What is PII? Well, PII is any information that helps identify a person by deanonymizing them. Details like email, phone number, and social security number are prominent examples.
Data protection laws can be state-enforced, like California's CCPA (California's Consumer Privacy Act). Or they can be enforced nationally or supra-nationally like Singapore's PDPA (Personal Data Protection Act) or European Union's GDPR (General Data Protection Regulation).
These digital privacy legislations are here to make sure that all collected data is handled with discretion and accountability. In this fast-paced world of technology, these regulations give consumers more control and transparency over personal data. All businesses or software service providers functioning in California, 27 member states of the EU, Singapore, Australia, and Canada need to comply with these data protection laws.
How will Uffizio's data compliance benefit you?
End-to-end encrypted
All data sent from the vehicle's GPS device to Uffizio's data cloud is encrypted. Processed data is encrypted as well—so in case of a breach, the collected data remains unusable. This means your PII data gets handled with utmost care and security.
Purpose limitation
Uffizio only that data is required to supplement vehicular analysis. As much as possible, we limit collecting PIIs like driver details, names, etc. Only purpose-driven data gets collected. How does that help you? Minimal data means minimal risks and increased protection of personal data.
Third-party data transfers
As any business would, Uffizio also has partnerships with other businesses for storing and processing data. However, what makes us stand out is that we follow through with the Vendor Risk Management Procedures, so as to protect user privacy. We use DPAs (Data Processing Addendum) to ensure maximum security.
Proactive, not Reactive: Anticipate breaches beforehand. Prioritize security from the initial stages of development.
Privacy as the Default Setting: Makes sure that personal information is automatically protected by the system.
Privacy embedded into the design: Privacy is an integral part of the design—not an afterthought
Full functionality: Privacy regulations should not disrupt software functionalities.
End-to-End Security: Security, privacy, and encryption—from start to finish!
Visibility and Transparency: Gaining consumer's trust by keeping processes clear and transparent.
User Privacy: Obligated to protect users' personal data and never letting it fall into wrong hands.
Adding a fuel source
Earlier, users could only add fuel expenses in the Trakzee Application. Fleet managers knew how much money was spent on a fuel refill. However, they did not have insights into refueling locations. As a solution, we've provided Trakzee users with an "add fuel source" option. This means, that now, drivers can input refueling expenses and sources from a single screen! Select an existing fuel source or add a new one. Get complete insight into fuel refills with Trakzee!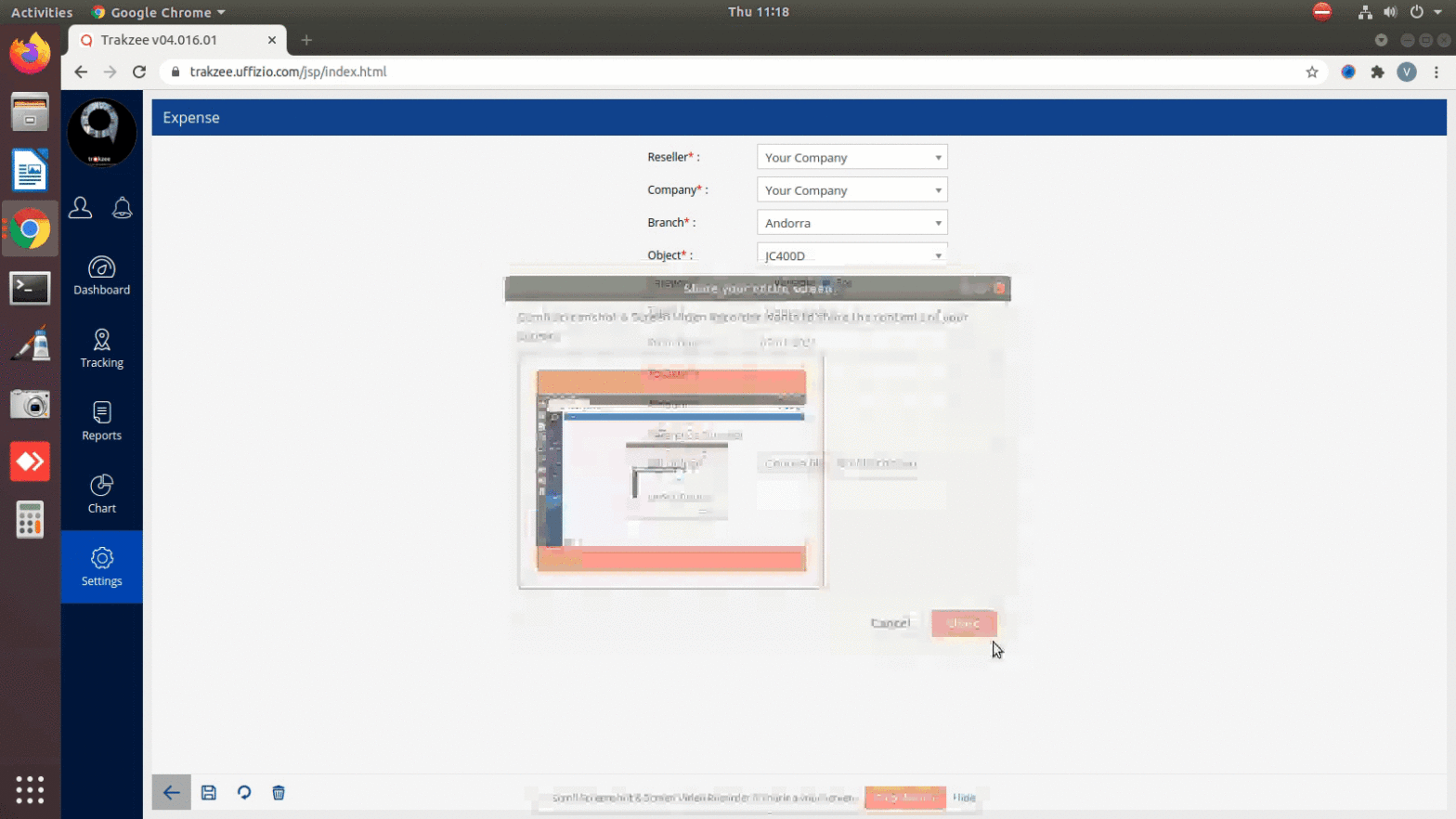 Geofences
We've tried to make our geofence module more precise and detailed. Now, users can monitor the status of their fleets that lie within a selected geofence. Select a geofence you'd like to review. Now, you will be able to see the total number of fleets within the geofence. You'll also be able to recognize if your fleets are active, idling, inactive, or stopped.