Hello September! We at Uffizio are and we can't wait to get our hands on new projects this month. But before we do so, let's give you a brief recap of what we have been working on for the past month. We've some interesting updates, so please spare a moment and familiarize yourself with our latest platform enhancements.
1. Here is how you could get the most out of our Technician Module:
We recently created a technician module because we realized that staying on top of what your ground or out-of-office techs are doing is difficult. Our channel partners have been using the technician module & the applications' utility has exceeded our expectations. That's why we tweaked our dashboard so you can quickly get insights into your crew's performance and handle multiple projects with ease.
a) Task Status
Track what your technicians are doing in real time. Stay updated with missed, upcoming, & completed jobs. Quick stats and analytical charts are available on the dashboard—so you can monitor employee productivity with ease.
b) Identify top-performing technicians
See which of your technicians have completed the most number of tasks successfully. Get insights into your top-performing technicians using the bar chart, which is also available on the dashboard.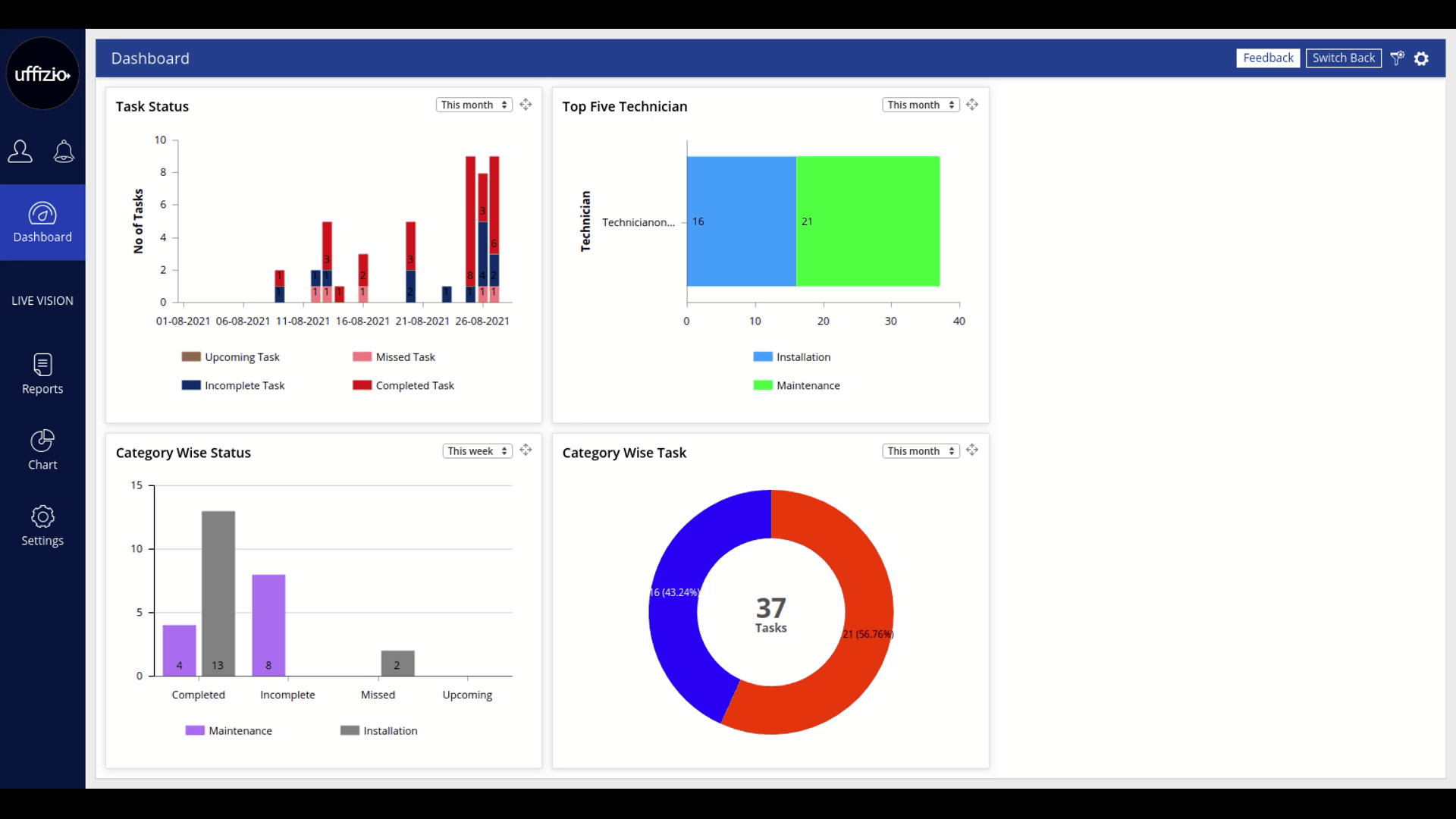 c) Categories
Review technicians' job progress based on their work category. For instance, the job of a tech who does maintenance is different from the one who does installations. That's why it's important to measure productivity based on the technician's work category.
You can also use this data to understand which companies require constant maintenance & which companies, on the other hand, are helping you generate revenue by ordering new installations.
Category-wise task & their status is displayed on the dashboard in the form of a pie chart. A simple hover over the pie chart will reveal crucial business analytics.
2. Launching SmartWaste: the Waste Management Platform
a) SmartWaste Web App
‌Countries all over the world have‌ ‌recognized‌ ‌the‌ ‌"waste‌ ‌mismanagement‌ ‌crisis",‌ ‌and‌ ‌are‌ ‌actively‌ ‌trying‌ ‌to‌ ‌better‌ ‌their‌ ‌waste‌ ‌collection‌ ‌methods. Waste management is the need of the hour—that's why we've created a sustainable web app that can help better waste management. Our SmartWaste application is the ultimate tool to transform trash into cash! It is absolutely the perfect platform for businesses involved in the household or industrial waste management.
b) Mobile application for managers
An agile application, built especially for managers, so they can track their teams in real time.
How to use it?
Create garbage collection checkpoints and you can assign them to a zone and award them if needed.
Select checkpoints that need to be visited together, assign timelines, and there you go—you've just created your first job!
Know when your crew completes a garbage collection with the help of QR codes, RFID tags, and geofences.
Monitor areas like dump yards, transfer stations, or parking lots and see when your crew reaches or leaves these places.
Benefits of using the manager app?
Know what your crew is doing at any given time and catch up with the status of individual collection jobs.
Know every time your crew misses or completes a job. You also get notified in real time when your crew commits job violations.
Complete collection jobs on time and save on fleet maintenance, fuel, and tire costs.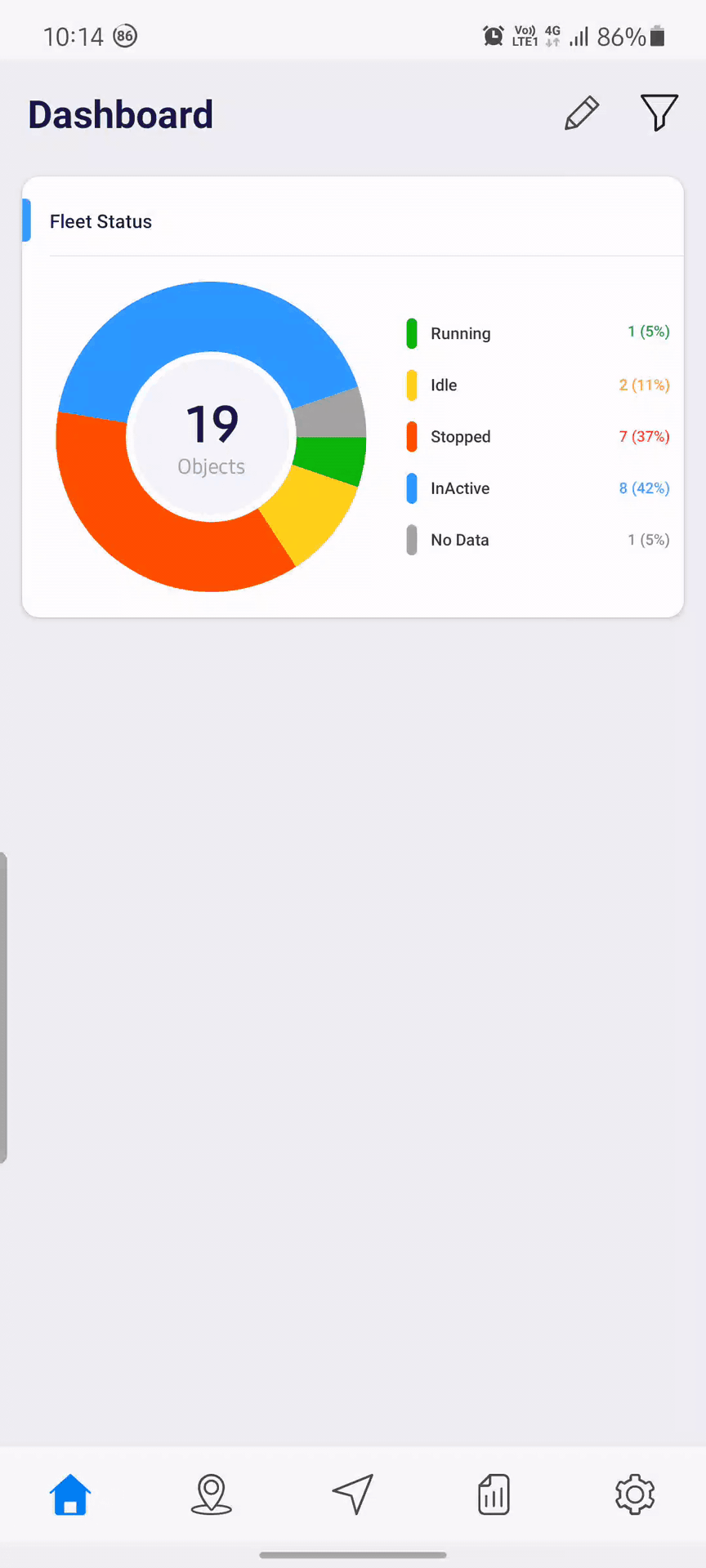 c) CleanCity: The Citizen App
Waste management is a collective, social responsibility. To increase citizen involvement, we've created a citizen app. Any citizen can log in and review details like the date and time of the last garbage collection or details about upcoming collection visits. They can also lodge complaints about unclean streets or garbage bins.
Isn't this app just the perfect solution to better our waste management methods, while still keeping costs low?