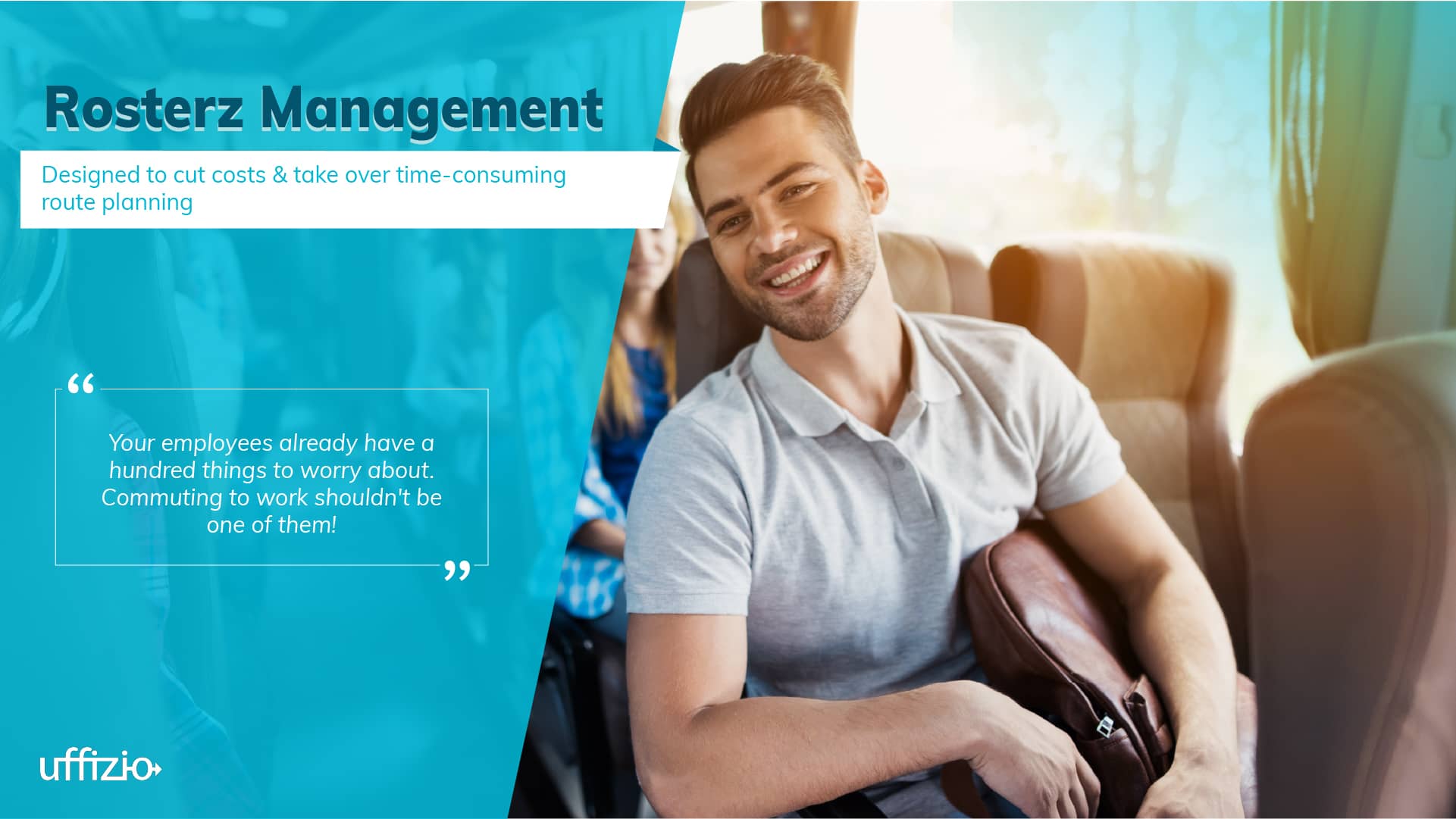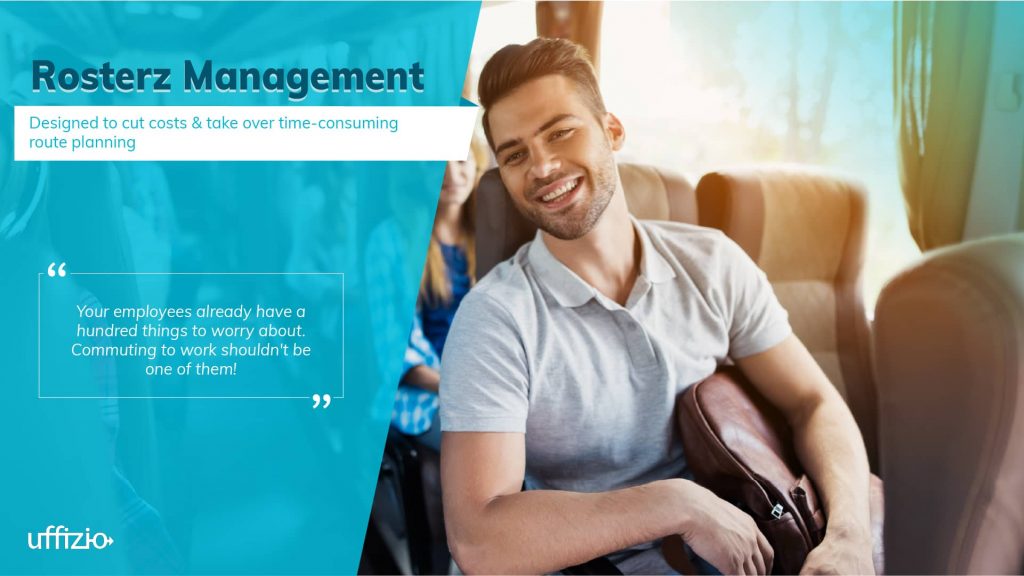 Managing transportation of employees just got easier. With our newly launched Rosterz application suite, office managers can now automate commute trips and manage employee attendance.
We offer separate applications for office managers, employees, and drivers. Managers can use the web app to design optimum pick-up & drop routes. They will be able to respond quickly to emergencies with timely alerts and analyze fleet activity trends with reports.
Employees, on the other hand, can use their mobile app for :
Locating company vehicles
Getting accurate ETAs
Scanning QR codes
And receiving GPs-triggered notifications.
Got questions? Then schedule a free demo!