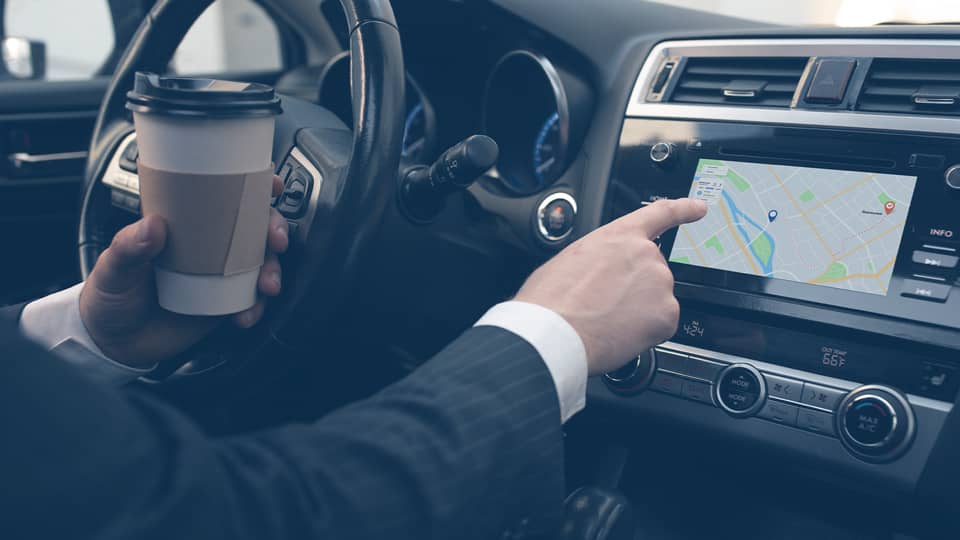 What is smart mobility? Why do we need it?
Synonymous with ride-sharing & car-pooling, smart mobility aims to explore alternate modes of transportation—so urbanites can get from one place to another more efficiently. It is the coming together of technology, different modes of transportation, and infrastructure. Hence, smart mobility can be defined as a conscientious switch to shared or ecological modes of transportation—to reduce the number of private-owned vehicles.
Owing to rapid urbanization and population boom, roads and highways have been more congested than ever. In a year, Mumbaikars spend around 11 days in traffic while commuting. According to the findings of the Central Road Research Institute (CRRI), Delhi wastes 40,000 liters of fuel per day in traffic. Vehicles stuck in the congested streets of Delhi release up to 1,15,609 kg of carbon dioxide into the very air we breathe. The effects of such congestion on everyday productivity, fuel consumption, and sustainability are devastating. In this context, smart mobility can be seen as a strategy, a coping mechanism to deal with the exponentially rising commute times and carbon emissions. The purpose of smart mobility is to:
Reduce traffic congestion on urban roads
Provide economic transport alternatives to people
Enhance ecological sustenance by reducing traffic congestion
These purposes can be achieved through a number of ways: public transport, cab-sharing, electric vehicles, bicycling, walking, and more. Hence, smart mobility is an umbrella term, which broadly subscribes to the use of those modes of transportation that achieve the above-mentioned purposes.
Characteristics of smart mobility
Smart mobility goes beyond alternate forms of transportation. It's about efficiency and optimum use of resources. Different modes of transportation that come under smart mobility, like public transport, cab-sharing, or carpooling, leave room for alternatives. People can opt for an option that gets them to their destination in the least amount of time. Lesser time spent on the road means lesser emissions. Hence, organizing and planning door-to-door trips can help save time and enhance environmental health. In a nutshell, flexibility, efficiency, and transparency throughout the travel route are key attributes of shared mobility.
How is smart mobility a sustainable option?
One of the biggest pain points for urban mobility is traffic congestion. The Urban Mobility Report (2019) published by the Texas A&M Transportation Institute confirms that commuters, on average, spend 54 hours a year stalling in traffic. Rush hour is dead. Traffic is forever. You live in your car now. For businesses that deal with critical deliveries and emergency services, this road congestion can become a make-or-break aspect. Besides, the ever-increasing fleets on our roads pose a threat to the health of our global environment. Vehicular carbon footprints adversely affect our natural habitats and drain our energy resources.
In such a scenario, inculcating shared mobility into our transport routines is more than an advantage—it's the only sustainable move. Carpooling with office peers or cab-sharing to an airport is an excellent example of the same. Smart mobility reduces the dependency on ownership and can help urbanities escape gigantic fleet costs. Therefore, smart mobility can be good for the environment but is definitely good for your pockets!
Smart mobility and fleet management systems
Fleet management systems work closely with the characteristics of smart mobility. In fact, fleet management systems can foster fleet communication, integrate V2X (vehicle-to-everything) connections, and eliminate transportation inefficiencies. The smart mobility ecosystem contains a wide range of transport alternatives, and only telematics and GPS tracking platforms can handle them all.
A holistic telematics platform like Trakzee can help take smart mobility to the next level. It can plan optimum routes and schedule stoppages. Trakzee's job module is perfect for cab-sharing and taxi applications. It can give insights into driving behavior as well. Driving habits can have a considerable impact on fuel economy and resultant emissions. With Trakzee, organizations or even stakeholders in the realm of public transport can prevent reckless driving and reduce wastage of fuel resources—that primarily happens through idling or harsh braking. Fleet management systems can integrate sensors and cameras—thus providing all-mile visibility. With real-time location updates and ETAs, better scheduling and planning can be done.
Telematics is interconnected to smart mobility in nearly every way. The demand for smart mobility has also seen a subsequent demand for telematics. Fleet management technologies can cut down costs, fix inefficiencies, and boost bottom-line productivity. Hence, making smart mobility flexible, transparent, and affordable. This is why the execution of the concept of smart mobility and smart cities heavily depends on telematics.
Future of smart mobility
The smart mobility market is expected to reach $1.76 trillion by the end of the year 2028. Smart mobility services, including cab-sharing and public transportation, are expected to take over one-fourth of the total transportation industry. Clearly, smart mobility is on its way to adaptability and scalability! While that is good news, it also means it will face challenges like handling massive user traffic, managing many fleets, and constantly monitoring drivers. Luckily, the telematics and IoT industry can help with this. With in-fleet cameras and driver monitoring systems, reckless or distracted driving can be regulated. Fleet utilization (or rather fuel economy) can be enhanced by planning optimized routes and training better drivers. With live tracking, accurate ETAs can be shared with all involved parties. With the widespread adaption of smart mobility and its integration into smart cities, urban transportation will surely become affordable, flexible, and certainly more reliable!