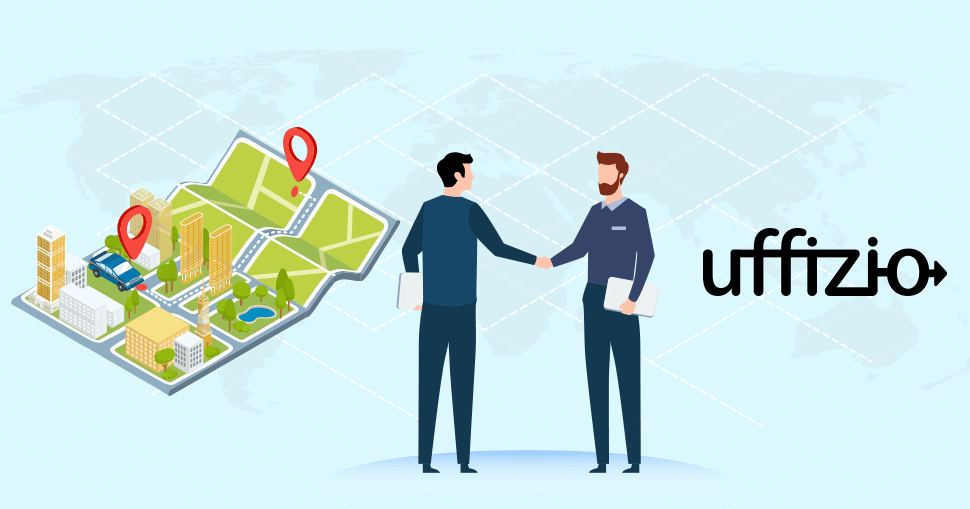 Uffizio is ready to collaborate with a range of companies who are working towards a similar goal – to provide the best possible vehicle tracking solution to its customers. We are constantly innovating, utilizing highly developed technologies to upgrade our Vehicle tracking solution. At Uffizio we delight ourselves on always being one step ahead. We're always looking ahead and ensuring that our idea is ahead of the game. Let's go through our strong points which can make us an ideal choice for you!
1) Strong Technical & Management Team
As we know that strong team plays an important role to provide a flawless service 24*7 and we suggest you to think twice before finalizing an agreement whose management is not enough active to listen you at 3 AM. We have a dedicated technical support team who are working 24*7 to solve software related technical issue instantly.
A dynamic team of a Business analyst to understand your requirement with a possible solution
A creative team of software architect where they will help you to mold your requirements into a user-friendly system
A highly skilled team of software developers to maintain the regular enhancement of vehicle tracking solution
Our in-house team also manages all upgrades to the software and any changes to the system are uploaded to the devices remotely so that your vehicles are never offline.
2) Competitive Pricing
Readers might amaze to know that some of our channel partners earn more than us if we compare our break-even point period and it became possible due to our least recurring price per vehicle in the market, where on the other hand our channel partner mainly concentrate on marketing and customer acquisitions instead of engaging their time & money on software handling.
We are used to saving money and passing the benefits to our customers. This is simply interpreted into a competitive selling price.
We claim to have the best pricing structure in this telematics industry along with the best service.
Due to our pricing structure, our channel partner tends to achieve great profit margin from end-users.
3) Customer-friendly Policy
While making a final deal for the strategic partnership, we make sure that each and every term is clear to our clients, which allows us to avoid future misunderstandings.
We are known for friendly and sociable for our clients and with 10+ years of experience, we have attained a capability to understand your necessary technical requirements.
Major Companies try to cover up their blunders which are essentially caused due to the poor agreement and work structure and then after they try to hide their face. Because that is only a suitable way forward at that time but it Ultimately results in more damage and negativity. Thereafter no clients will appreciate a business denying their own mistake.
With crystal clear agreement we make sure that our channel partners must get benefitted from each direction.
4) Long-Term Commitment
Uffizio's management team believes that "If you can relieve your customer's biggest pain points or solve the business challenges that give them headaches, you will amplify the level of trust between your organizations."
Uffizio enjoys the strongest and most stable management team which promises long term presence in the market.
Our existing partner has full confidence in us while competitors are downsizing, we are adding more and more manpower to handle our partner's technical requirement which helps them to stand on top among other telematics players.
5) Global Presence
We have a global presence in around 50+ Countries with 250000+ units are being tracked under our vehicle tracking solution.
Uffizio is becoming a market leader in the telematics industry mainly due to its strengthening position in the domestic market and remarkable growth internationally, all thanks to our strong presence in the key market.
We at Uffizio leverage on hardworking internationally oriented staff at home to support the overseas market energetically and effectively.
Finally
Profoundly we consider our customers as true partners as their success is interpreted into our own. Our main motto is not bound to consider the sale as a destination. Instead, we learned to practice business as a journey with the objective of creating value for the customer as well as for the company. Thousands of happy and satisfied customers in five continents prove Uffizio's contemporary approach toward Telematic industry.
Then what are you waiting for? Register your enquiry and let's have a meaningful discussion towards the successful collaboration.