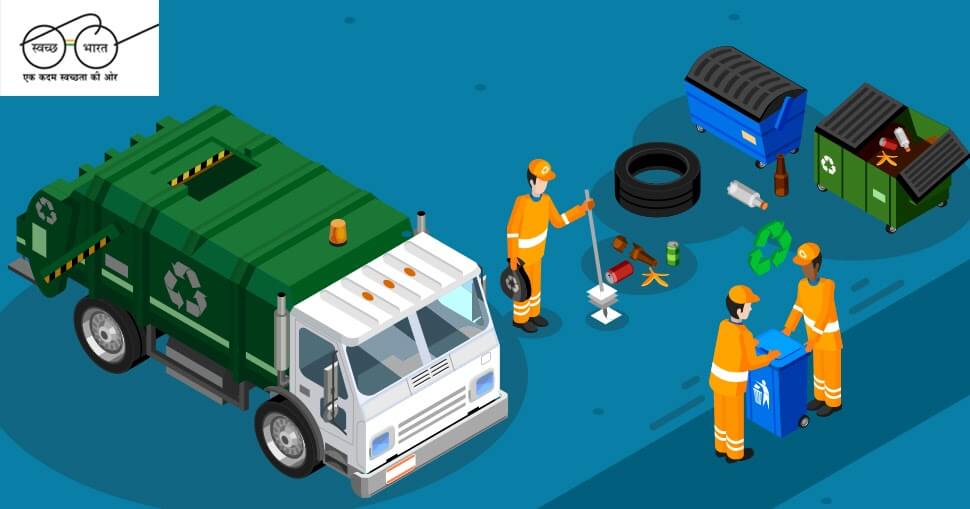 The Swachh Bharat Mission is the most significant cleanliness campaign by the Government of India. Accordingly, Every state has started the service to keep the state clean by arranging the proper waste Management system, as Vehicles were allocated inwards of the city to collect the waste on doorsteps, and dustbins were placed at every landmark point in the city to maintain the cleanliness.
THE CHALLENGE
As per the example of the Gujarat Government, had taken the initiative to allocate one department which looks after this mission and keep's the state clean, as per that the vehicles were allocated according to the location and ward to collect the waste from every dustbin in every Residential area. But this manual process, many complaints were raised by citizens, i.e. "Under Swachh Bharat campaign, Municipality garbage van never came to pick garbage from our house".
The department could not figure out any solution due to the lack of data and technology. Moreover, someone had to personally visit the locations where complaints were raised. Department was spending money on the campaign, but the solution could not reach the public.
THE SOLUTION
So looking at all the problems, Uffizio has managed to give the solution to overcome all the problems and make the process smooth.
Vehicles were installed with GPS Device, so that runtime tracking can be provided from Uffizio Application to the Govt Department. 
The application offered many features like creating the reserved area or point through directly uploading the lat long available in records for placing dustbins in the city which need to be collected daily by vehicles.
Report Analytics was available for trips carried per day, dustbin collected or missed with every detail.
The application also provided the API service which was used to push the data directly to the Application of Govt. which was directly handled by the state's Chief Minister.
Also the data such as Waste in tons collected per day by Vehicle and Ward, Delay timing of Vehicle in collecting the points which were scheduled as per the routine by GOVT officials.
THE RESULT
At present, Gujarat is collecting garbage from door-to-door in 82 of 100 municipal wards. About 1500 vehicles tracked by GPS collect 850-100 MT of garbage in the city and take it to a landfill site at Pratap Vihar. About 200 MT of garbage is taken to a waste-to-energy plant in Gujarat.
Also, it helped the GOVT officials to get records of Work done from the collection team, so the complaints can be checked and Verified on Runtime tracking.
Nagarpalika achieved many awards to maintain the swachta in every corner of the state with help of this solution easily.