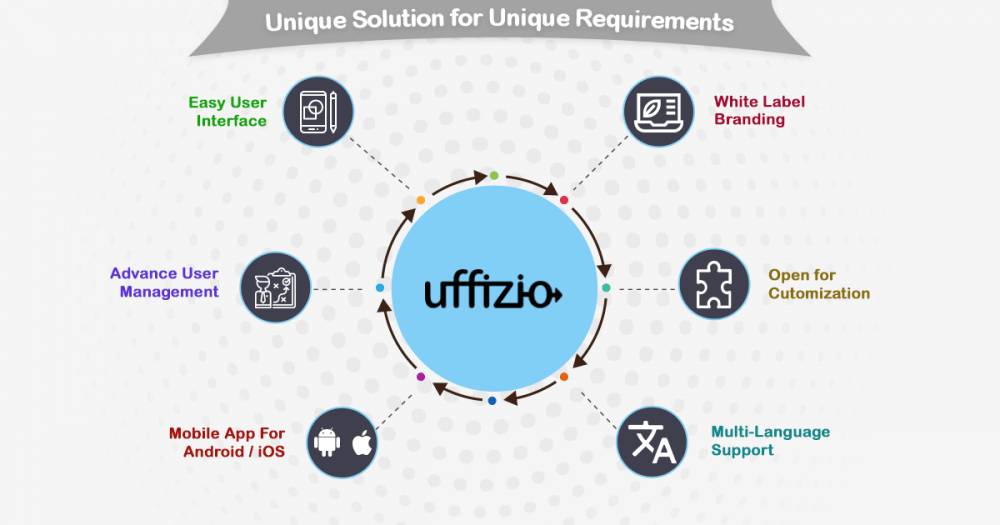 About Uffizio
Uffizio was established in India year 2000 with the purpose of developing software for the European market. The company's main goal is to sell the product to B2B businesses. We provide a unique solution for customers' unique requirements.
Why Our Solution is unique?
1. White label branding
If your company wants to start a big fleet company and needs a tracking platform then we provide you with white label branding that meets your requirements. they customize their software with your logo or trademark. we develop their software that completely suits your corporate identification.
2. Open for Customisation
Various customers have different demands with different scales and Uffizio knows that better. In order to accomplish even a tiny requirement, we offer open customization in an application that can attach more worth to your trademark or product.
3. Multiple Language Support
When a user runs any software or any application at that time language is the main subject. it really becomes harder for anyone to obtain without language selection. We developed software with multiple language support that enables the customer to translate the language into their own language.
4. Android /iOS application
Mobile Applications are supposed to be the most complete combination an Enterprise looks for because through Apps, they can reach a new audience and also boost their current sales significantly. It is no longer an alternative, in fact, it is a necessary basis.
Uffizio has intense knowledge and expertise in android and IOS app development for all the significant categories of customer requirements.
5. Web App developments
We are a premier web application development company, they have been building quality web applications since 2000, consistently winning new insights into what makes a perfect web application. Our focus always resides on how they can achieve the goals laid out in the most effective and user-friendly manner.
Web application development involves many steps, from high-level strategy, accurate plan, important research, business advising, design, programming, testing, and preparation. Through this complete process, Uffizio remains pure and transparent with its clients without any misleading assurances. From day 1 our web application is business-ready.
Become a Uffizio partner to start your own business
You can also become a Uffizio partner that serves to boost your product sales and increase the product offerings that help you to market your brand. Uffizio assists you to start your own GPS tracking business with new and innovative white-label software. Becoming a Uffizio partner that means collectively you can achieve numerous things. It provides high-quality co-operation with flexibility, effectiveness, and professionalism. Our GPS tracking platform gives a scalable software structure and fast optimization system to meet the requirement for monitoring moving assets like Car, School Bus, Shipping Vehicle, etc.