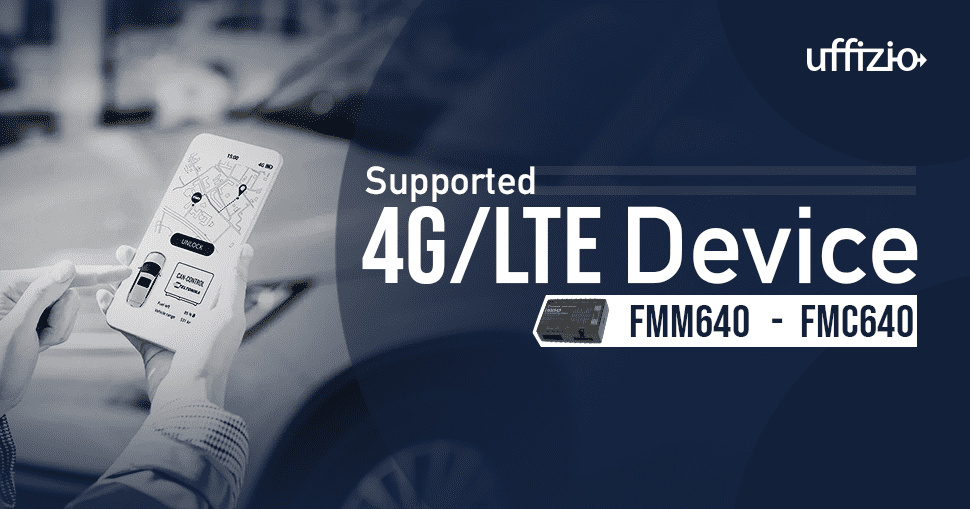 Uffizio has integrated various Teltonika devices in all its solutions. The trust and understanding between the companies have grown with every passing year.
With the launch of two new LTE devices, we have come together again. We are happy to introduce both these devices on our platforms. As we believe they will provide more efficiency to our clients. The devices launched are FMM640 and FMC640.
The base of these devices is the powerful FMB640 tracker. Thus, they have all the features of the previous tracker.
Telitonika FMC640
FMC640 is a professional fleet tracking device with a 4G network and is compatible with 2G and 3G fallback. The device supports external GNSS and LTE antenna, various third-party RS232 or RS485 devices and dual SIM. The important features of the tracker are Auto Geofencing, Manual Geofencing, Trip detection, Fuel counter, GNSS Unplug Detection, Tacho online data, and Offline tracking. It is useful for international logistics, refrigerated transport, agriculture, construction, mining, and emergency services.
Benefits
FMC640 supports fallback to 2G/3G in case if 4G is unavailable
DUAL SIM functionality, BLE external sensor support, CAN data reading
Telitonika FMM640
FMM640 provides LTE CAT M1, NB IoT connectivity along with cost-efficient technology. It supports universal BLE sensors, beacon tags, configuration update via Bluetooth, third party RS232/RS485 device support and Dual-SIM. The device provides important features like FMS CAN data (J1939), fuel CAN data (J1708), DDD download and Tacho online data, and Odometer. It is useful in scenarios like Eco-Driving, Over Speeding detection, Towing detection, Crash detection, Immobilizer and iButton Read Notification.
Benefits
Global module version allows FMM640 series to work all around the world
FMM640 supports fallback to 2G in case if LTE CAT M1 is unavailable