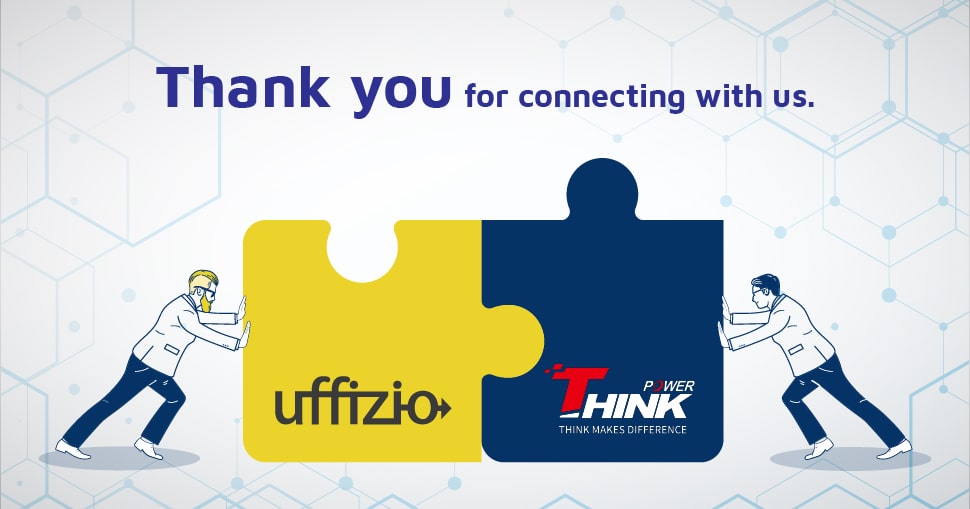 Uffizio takes immense pride and looks forward to its business ventures with Think Power Technology, Shenzhen, China. We, at Uffizio, hope to grow with our technological partners by creating fruitful and long-lasting collaborations. Our creative software solutions and GPS fleet tracking systems go hand in hand with Think Power's commercial vehicle positioning equipment. Undoubtedly, this collaboration is bound to leave a substantial mark on the telematics industry.
About Think Power
Think Power Technology was founded to research, develop, and sell M2M equipment. Their products focus on fulfilling the needs of B-side operators and are open to customization. They provide hardware equipment for fleet, asset, personnel, and agriculture management, and also offer professional solutions for IoT service operators. Think Power's automotive and communication products have been approved by IATF 16949 and are compliant with the RHOS standards.
What's Next: Asset Security and Monitoring!
In 2021, Think Power aims to sell security monitoring products to end-users. They intend to revitalize asset security by using global sim cards, well-known WEB platform vendors, and effective servers. Their products have Qualcomm 4G solution, are waterproof and can be switched to flight mode. Additionally, they can be used to monitor packages, travelers' luggage, indoor and outdoor assets in real-time.
For instance,
1) TL904A Global Parcel Shipment GPS Tracker:
It can be used for tracking packages, parcels, and shipments globally.
2) TL904B Carry-on Luggage anti-lost GPS Tracker:
It helps travelers from losing their luggage and other belongings while traveling.
3) TL904D Solar Powered Mobile Assets remote monitoring GPS Tracker:
This is an eco-friendly way to monitor and secure your assets from anywhere in the world.
Think Power will collaborate with DHL, Amazon, tobacco transportation companies, and jewelry distributors to promote their products.
Uffizio wishes Think Power lots of success and good luck in their new endeavors.