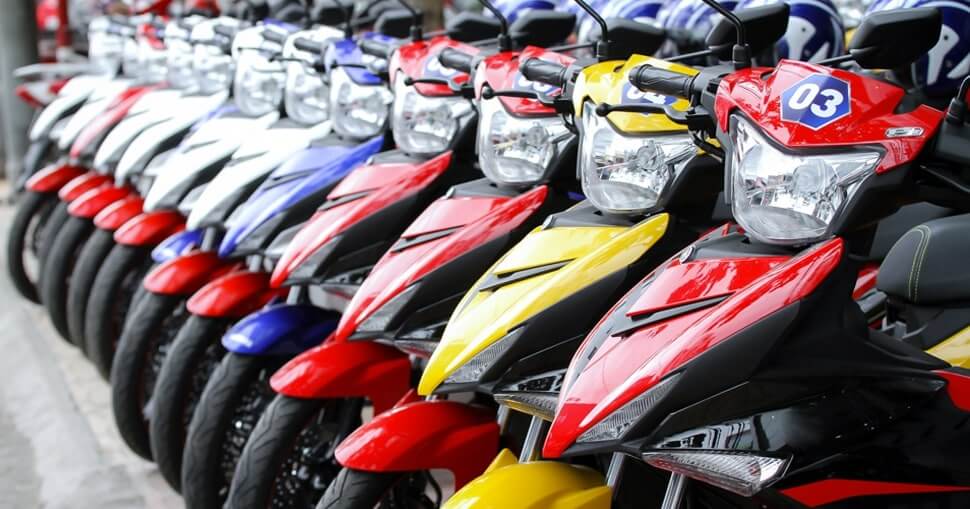 Gone are the golden days when we made simpler and cleaner choices.
A time when there was fresh air to breathe instead of toxins, a clear bright sky instead of thick smog, a blue and surreal ocean instead of piles of plastics, and lush green surroundings instead of concrete jungles. Where have we gone wrong? One may wonder.
In this hustle-bustle and fast-paced living, who has the time to think about Mother Nature?
Who has the time to make better and healthier choices?
Over 120 million children and adolescents are obese. Nothing else but our parenting style has created these couch potatoes. A saddening truth, isn't it?
Technological innovation has reached its highest peak and we have been using it so relentlessly without giving even a mere thought about our future generations.
We at Uffizio strongly believe that technology must be used for the betterment of mankind. We also know that there are a lot of us who are willing to do something to make a difference in this world.
Recently Uffizio had been an integral part of a man's vision to create a positive impact in society.
This man approached us with a unique idea of a bike renting service in his home country- Portugal. With bike stations at over 30 important places in and around the city, he had a plan to change the way people commute every day. One can go to the bike station near to them, rent a bike and return it after their respective usage. There will be a responsible station manager at each bike station to help the commuters with any difficulties faced.
How did Uffizio become a part of it?
This Portuguese friend wanted advanced real-time GPS tracking software to track all the rented bikes.
With our highly efficient fleet management software, Trakzee his demands were easily conceivable.
It has features such as live tracking, real-time location, a unique smart alert system, and much more that would help the bike station managers efficiently track the bikes.
A game-changing initiative
Uffizio was fortunate enough to have met such a man with a vision to do his bit to change the world for good. This initiative will surely affect the economy in a positive manner. And why do we think so? Read on to know how this sustainable commuting option will help us create a better future.
Lowers the pollution level
The city streets are choked with various emissions from automobiles that deteriorate the air quality.
Kids and the aged find it difficult to even breathe. Most of us are affected by respiratory diseases at a young age.
Not just air pollution, but the constant honk-honks of the vehicles have also increased noise pollution.
By using bikes as your alternative commuting option, you not only help in reducing the density of pollutants in the air but also make the air more breathable.
Saves us from the traffic congestion
Fed up of being stuck in traffic for hours?
Be it 10 minutes or an hour-long ride to the office, people tend to prefer buses or cars for commuting. This, in turn, increases the traffic congestion causing you to wait for hours in the endless queues of cars and buses.
Why not put an end to this waiting game by renting a bike?
Go zooming through the shortcuts of the city and forget the hassle of being late to work.
No more parking slot hunts, no more wasting hours in the traffic, and no more burning fuels as well as your pocket.
Biking will let you enjoy your convenience and freedom at a whole new level.
Healthier lifestyle
Do you have a gym membership that is a money-waster? In this daily grind, how many of us have a regular fitness regime?
I am sure, only a handful. Worry not!
Rent a bike and ride to see the difference in you.
Biking burns the exact same amount of calories as you do while jogging, with less impact on your joints. The benefits of biking are plenty. It helps curb high blood pressure, improves circulation, builds stamina and muscles, and also improves your coordination and brainpower.
Above all, relive your childhood
The thrills of childhood biking hold a special place in everyone's heart.
From crawling on the trainer wheels to zooming and darting the streets carelessly, everyone has their own biking memories.
Don't you?
So start biking and feel stress-free, energetic, and exhilarated amidst the rigors of your life. Just as you were as a child.
It's time that we replace the honks and beeps with a humble tring-tring.
Let us bring the change by making better life choices and adopting sustainable habits.
Let that change be this.