Are we satisfied with the reports and dots on the map?
Will this make you aware of your vehicle?
Many telematics solutions are available in the market that has been working to help you, but are they enough?
You may have wished for a solution to examine the real-time view of the vehicle. The tracker will surely show you the location but not the real-time view of the vehicle.
Are you aware of video telematics?
Don't worry if you are unaware of video telematics, we will inform you about it and its features.
What is Video Telematics?
Video Telematics is one of the fastest and most remarkable developments in fleet management.
Before telematics data offered basic information referring to the fleet, it was a challenge to find why the problem occurred.
The video telematics becomes useful in this case, as it provides a sustainable solution.
Video Telematics gathers data from sensors and recordings, then analyses the information and provides an effective result, which helps the companies to take necessary steps if required.
Hence, video telematics offers an effective solution for safety.
What is MDVR?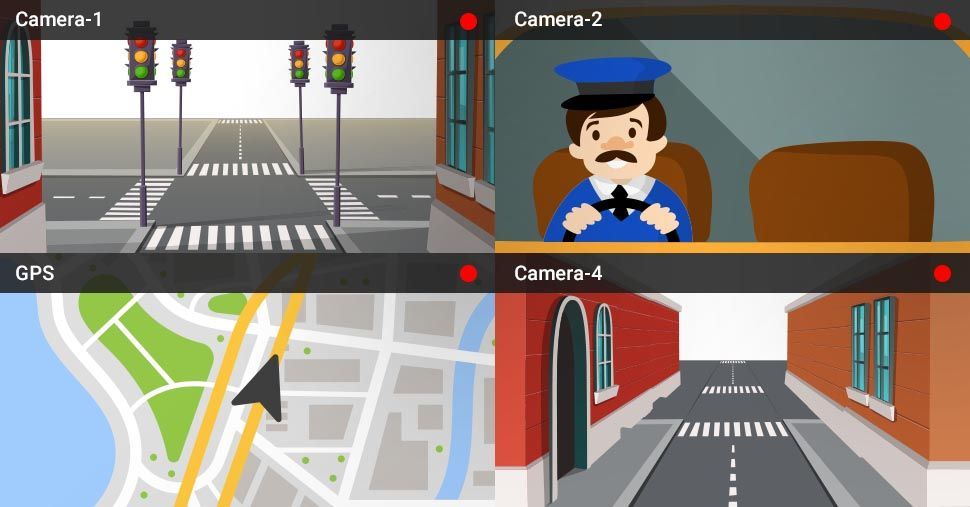 As its name suggests, we can use it to achieve the vehicle and driver monitoring functions. We can get functions such as real-time video and audio monitoring, GPS positioning, vehicle tracking, and driver behaviour record.
It allows you to see live video, then stores that data and track vehicle using video management software, web browser, etc.
We have seen that after every accident, it's always the other fellow who caused the accident. But with MDVR, it will show video evidence to the other fellow.
And now, Uffizio is taking the initiative to give the customers this amazing feature.
Benefits
MDVR gives you HD video and audio services, which you can recognise what is happening in your vehicle. It helps to secure from theft and know the damage to your vehicle.
We can download vehicle video history, which you will get the evidence in case of problems arise.
The real-time video helps to improve customer relations in public vehicles, increase profit and refine operations.
Conclusions
MDVR can be said to be the boon of the fleet management system. The video telematics is the present and future of the world so know it and use it.