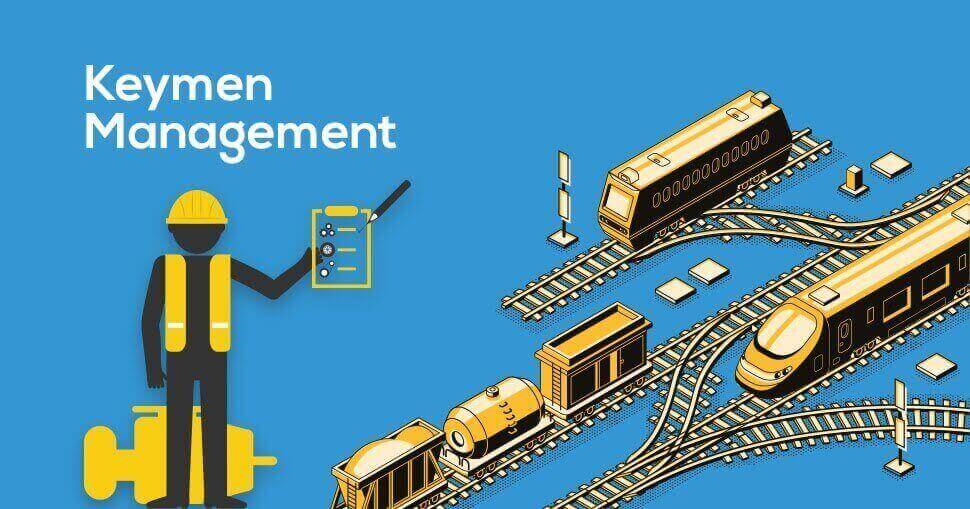 Who are Keymen?
Keymen are the workers who are given the task to visit certain points on the railway tracks and do the maintenance which is required on those points. Railway Keymen walk around 8 km each day inspecting every crack and every nut and bolt to defects on tracks and make certain their repair in time for trains to pass. The main concept of this project is to keep track of the Keymen who work on the railway tracks and monitor the work done by them. The Keymen are paid their wages based on the points covered by them and also the distance covered.
THE CHALLENGE
Previously it was not possible for the Indian Railways authorities to monitor whether or not the Keymen have visited their allocated points and also whether the specified distance is covered by the Keymen or not. This was mainly caused due to the lack of technology used in this field. Another challenge which was faced is that the authorities were unable to monitor whether the Keymen visited the allocated point on foot or if they used some vehicle or any other mode. Due to the shortcoming in monitoring the activities of the Keymen, it created various risks regarding their safety on the tracks as well. Also, if it was not monitored whether or not the Keymen visited the allocated points then it possessed a risk to the trains running on these tracks because proper maintenance of the track is of utmost importance.
THE SOLUTION
As a part of the solution, it provided each Keymen with personal trackers which were pointed to Uffizio server. On the platform, a screen is provided to the Indian Railways authorities where they can select the points to be visited by each Keymen and which personal tracker has to be carried by the Keymen. Once the points are decided then the personal trackers can be allocated to the Keymen. Based on the allocations, the reports will be generated which shows the distance covered, points which are visited and also the speed at which the distance is covered. Also, real-time monitoring on the map can also be done.
THE RESULT
With the help of the detailed reports, the Indian Railways authorities can monitor the distance travelled by the Keymen and whether they have visited the allocated points or not. The speed attained by the Keymen can be checked which helps in determining whether the Keymen have travelled on foot or with the help of any vehicle. The authorities can decide the wages to be paid to the Keymen based on the work done by them. But most importantly, the safety of the Keymen as well as the trains running on these tracks are ensured.