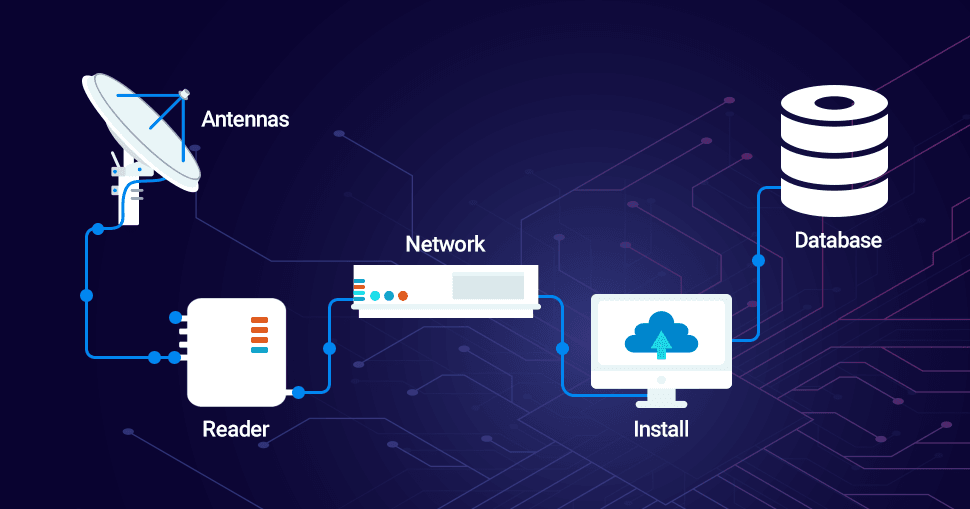 We are living in an era where a child goes missing every 40 seconds!!!
Parents are always horrified to their core and anxiously worried about their child's safety and security.
But that doesn't mean that parents should devoid their kids from the outside world?
Does it?
Also, monitoring the child every second is also literally impossible.
But, thanks to our advancing technological developments.
With the help of RFID, a child can be easily tracked by the parents as well as the school officials.
Let us discuss in detail about RFID and its usage in child tracking below
What is RFID?
RFID, an acronym of radio frequency identification is a smart innovative technology that uses the radio frequency bandwidth to track a person or a thing.
RFID tag or transponder is a collective device that contains both the chip and the antenna.
It transmits the radio waves to the RFID reader which converts it into digital information.
This information can be transferred to a computer system and analyzed later.
How does it help in student tracking?
Commuting to school becomes a major part in a child's day to day life.
With the horrifying incidents, that we hear these days, parents are highly concerned about their kid's safety.
It is the responsibility of the school management as well as the parents to make school transportation of children as safe as possible.
Using an RFID tag embedded in a child's school ID card will enable the parents as well as the school officials to know the whereabouts of him/her.
Student tracking using RFID tags gives error-free information about the child's activities and let the parents know about his/her safety by sending them alerts or notifications to them
How does Uffizio help in safe student commuting?
Our school bus tracking system named as SmartBus ensures complete safety of kids during their school commutes.
This GPS tracking software enables the parents, drivers and school management to know the real-time location of a child.
With the RFID integration into this system, the parents can know when their child entered and exited the bus and the driver can take the accurate attendance of all the students.
With SmartBus, we ensure all the students are safely transported to their schools and back to their homes.
And as always, Uffizio uses the technological innovation for the betterment of mankind and we strive to do it better and better.