In today's modern era where technology and software have changed the standard of human living and work structure of the Organisation. With that several companies have been versatile in many respects in order to attain success at work. Which includes allowing their employees to work from home, work while traveling or a particular location.
Inspite of giving flexibility to their employees these companies started facing difficulties in tracking and keeping detail record of their employees. Employee tracking is easier if all your employees are working at a particular place or everyone stays on board. But for tracking and keeping a record of remote workers and employees it becomes very challenging or maybe nightmare for any organization
Now, to avoid this situation many companies have started making use of field staff tracking software with GPS. Helping companies in getting a live moment and a clear picture of what's happening around the workplace. With the help of employee tracking software companies can generate daily work report of their workers.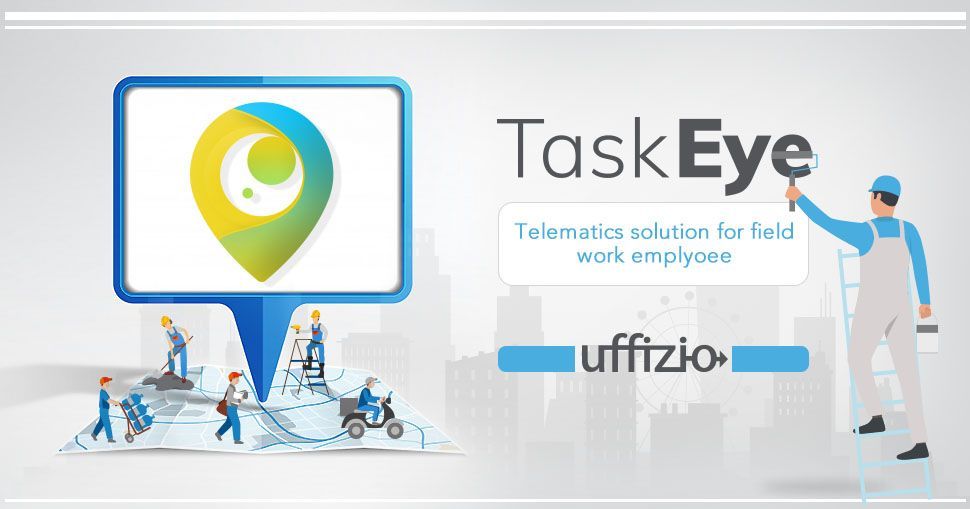 Features that make TaskEye stand out of the Crowd
Real-Time Employee Tracking
Tracking is likely the software's most important function when it comes to Employee management. TaskEye monitoring function enables you to get the real-time report of an individual or multiple employees working on the field. It's not only up to tracking employees, but organizations can also manage employee attendance report, total working hours, total ideal time, time taken to complete the project, and leave management report. TaskEye operates on a cloud-based system which helps to generate quick alerts if any unwanted activity occurs on the field.
Task Scheduling And Report
TaskEye scheduling features enables you to schedule daily task for all your field employees and be notified when they are accomplished. It also helps you set a work target for an employee. This task and schedule can be edited, and canceled in real-time with an authorized person. At the end or in the middle of the project you can obtain the overall working report of an employee like the number of leave taken, the number of hours spent on the project, current project progress, staff employee activity, etc.
Expense Management
Expense Management features allow the company manager to keep track of expenses carried out by the individual field employee. Here managers can maintain a record of the single penny spent or used by an employee. This feature helps the management to set a particular amount to be spent on particular employees or staff and can generate alerts when they try to exceed the limited amount. Field Employees can add their cost of traveling, and other company-related expenditures in real-time. Field staff can attach the receipts details, documents, or bills on the go with TaskEye Field Employee Software.
Fully Dynamic Reports
TaskEye software gathers detailed insights on-field employee tasks, time spent on the field, time taken to complete the task, the ideal time of an employee, etc directly on your desktop or smartphone. It also generates regular reports and alerts to make work evaluation much easier. Managers can obtain day-to-day workflow reports and activities of the employee and know the amount of time spent by an employee on the project. Employees and Managers can download reports in different formats like pdf, documents, images, etc.
Web and Mobile Dashboard
This is an exclusive feature for the management that allows them to keep an eye on the tasks allocated to their employees. The managers can track the daily tasks of employees and can even analyze their efficiency in doing such tasks on their desktop and mobile dashboard. Also, there are several analytics and reports to review the employee's performance and daily activity.