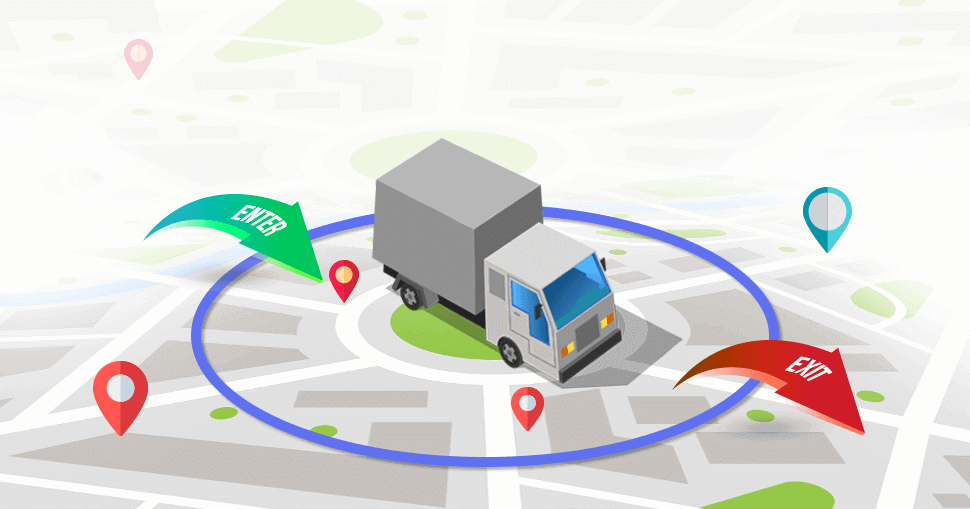 Fleet monitoring is a heartbeat of Transportation and Logistics business.
Without a heartbeat you can not survive your life, same if you are fleet manager then without fleet monitoring you can't survive in the market of telematics industry.
Every fleet manager need to be know each and everything about fleet monitoring like measure fleet performance, productivity & compliance, real-time location, safety an many more.
Key Features of Fleet Monitoring
• Real-time vehicle tracking
• Help in making a better decision
• Improve compliance & Reputation
Fleet management software helps you to forecast the problems before they happen with real-time notification. Now, Geofence feature help you to enhance your fleet monitoring experience.
What is Geofence?
Geofence is a powerful feature that allow to drawn area by using point-of-interest(POI) interface whenever vehicle enters or leaves the Geofence area. Often displays the time zone of any occurrence where a fleet enter or exits within the selected area.
Most useful features to prevent theft of your valuable assets via alert notification when your vehicle going on out of geographical area surrounded by a geofence. It can be adjusted to fit a particular area of your root.
Geofencing is one of the best features of fleet management software. Doesn't matter where your vehicle is because you have the authority to make real changes that will help driving performance.
Advantages of Geofence
1) It creates a virtual area on the real geographical area.
2) Easily monitor and manage the workforce in remote locations.
3) Driving and Engaging customers with the business.
4) Keep an eye to each and every asset tracking on-road transport.
5) To get a push notification when leaving on the geofence area.