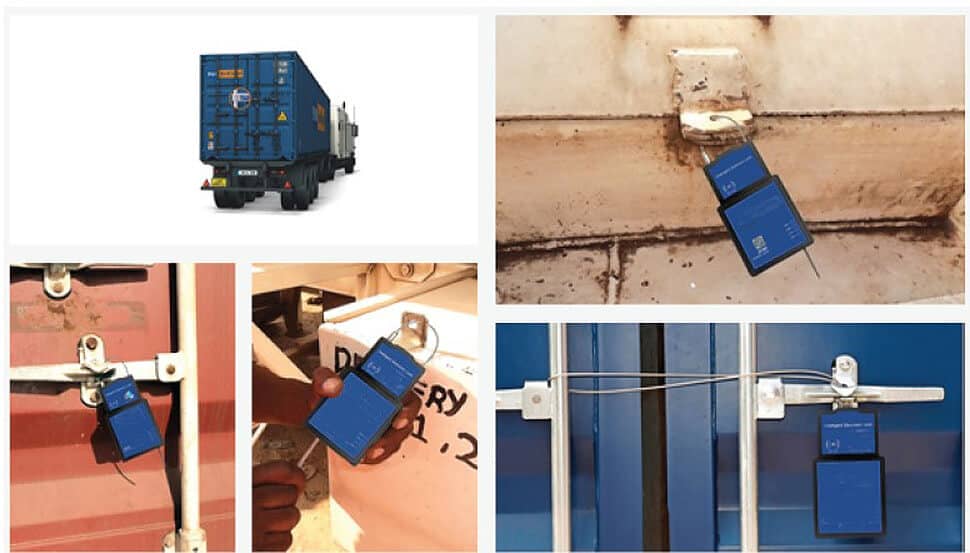 Say Bye to traditional locks, and Welcome the E-Lock !!!
As a fleet manager, suppose you have an important consignment to deliver to a remote part of the world. The consignment contains high-value cargo. And your biggest worry is. 'what if it gets lost? or what if someone tries to steal it ?' The data suggests that today the number of theft attempts is much higher than in the past and it is increasing day by day. So, at any moment your worry can convert into a nightmare.
To overcome this situation you will try to track your consignment with a simple GPS tracker. But this will never solve your actual problem.
Why?
Because simple GPS trackers are built to provide location-based information like location, speed, and altitude. They are not built around the problem of securing your valuable consignment. So, how to overcome this problem?
Don't worry. We have got you covered. Now you can secure all your consignments with an E-Lock GPS device that specializes in this particular area.
E-Lock is an intelligent GPS lock device for asset management systems. GPS-based E-Lock system is an ideal choice for all fleet managers to safeguard their valuable assets. You just need to lock your containers with this E-Lock device instead of a simple traditional lock. And it's all set.
At Uffizio, Security and Safety are the central points in all of our products. And we are proud to announce that we have integrated an E-Lock GPS device with a new set of security-centered features that will help millions of fleet managers and the fleet management community in making transportation more safe and secure.
With these features, you can easily track your fleet of thousands of consignments and feel at rest.
Some of the most advanced features of the E-Lock System are listed below which helps in detecting fraud attempts such as :
| Features | Description |
| --- | --- |
| Steel String(Lock Rope) Cut:- | Get an immediate alert when someone is trying to cut the lock with a blade. |
| Wrong Password:- | The system will alert you if it detects wrong password attempts more than 5 times. |
| Unauthorized RFID Scan:- | The RFID card features allow you to keyless locking and unlocking. And if someone is trying to open the consignment with an unauthorized RFID card then you will get notified immediately by the alert. |
| Open Back Cap:- | If someone is trying to open up an E-lock device itself in order to deactivate it then you will be notified immediately. |
| Device unlocking:- | Whenever the device gets unlocked, you will get a notification to ensure that even the authorized person can not open the lock at abnormal hours. |
| Motor fault Alert:- | If the device stops working, then also the device will send you an alert so that you can remove it and put it in a new device easily. |
| Emergency SOS Alert:- | The system will generate an alert when the emergency SOS button has been activated. So, you will know about the emergency quickly and take action. |
In addition, there are many more features like real-time tracking of your consignment, analytical reports, job allocation for your consignments, more alerts, and driver behavior monitoring.
So what are you waiting for? Contact our telematics adviser today and get more information about how you can ensure more security for your fleet management business.
Say Bye to traditional locks, and Welcome the E-Lock !!!