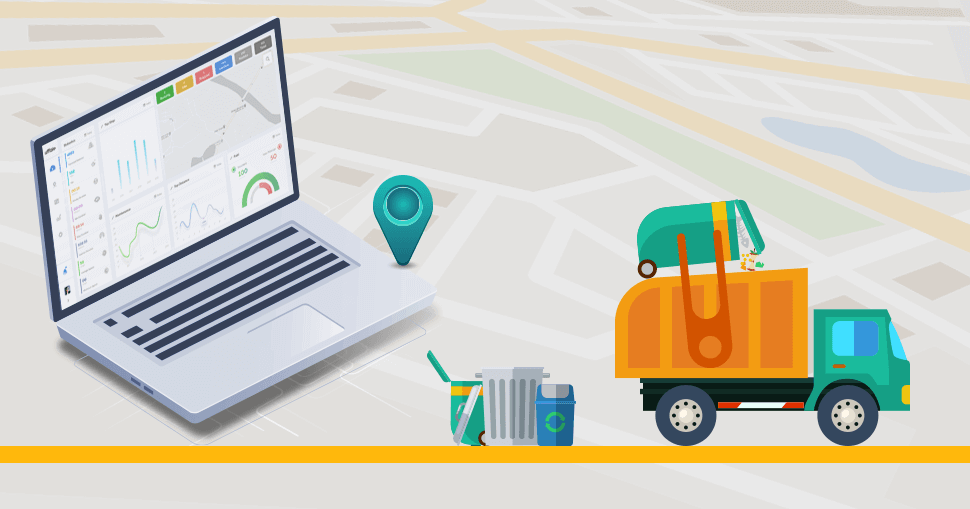 GPS tracking system has been a boon in all known sectors.
When it comes to the government sector, this technology is used to increase efficiency, comfort, quality, and safety.
Starting from public transport to water distribution, the sanitation department to the fire department, there are umpteen numbers of vehicles involved in each sector.
Ensuring the proper functioning of each and every vehicle is the sole responsibility of the government.
To ease this part, the tracking software is used that helps in the efficient and smooth performance of all the vehicles which leads to uninterrupted service to the citizens.
Ways in which tracking platform benefits the government sector
Tracking government vehicles has a lot of benefits. Let us discuss them here below:
Safety
GPS tracking allows pinpointing the real-time location of the vehicle.
So in situations of emergency such as engine malfunctions, empty fuel, or any other maintenance, with just a push of a button, the alerts will be sent to the concerned personnel.
With quick response to any kind of SOS emergencies, the GPS tracking system enables the vehicles of government sectors to perform efficiently.
In the case of public transport, the driver's behavior plays a crucial factor in determining the safety of its passengers.
This tracking software helps in monitoring the real-time speed and provides us with the other details in regard to the driver's behavior.
High productivity
To avoid any delays, this system allows the drivers to set the track route, thus minimizing the travel time.
With the help of various sensors connected to the tracking system such as fuel sensors, movement sensors, etc., the fleet managers can monitor if the government vehicles are properly and efficiently utilized.
With the facility of generating summary reports of all the tracking sessions, this GPS tracking software can help the fleet managers in knowing the areas of improvement to increase the efficiency of the government vehicles.
Reduce traffic congestion
A large number of government vehicles run on a daily basis to fulfil the citizen's demands.
This can increase traffic congestion on the roads.
With the help of this GPS tracking system, the congestion in the roads can be eased and environmental pollution can be also controlled.
Minimizes the cost
With the help of the tracking software, the government vehicles choose the fastest routes ensuring proper fuel consumption thus lowering the overall fuel costs.
While paying the driver, the GPS tracking system allows one to monitor the time spent on the track by the driver, thus avoiding the unnecessary overtime fees.
How does Uffizio help in vehicle tracking?
Trakzee, our vehicle tracking software is highly compatible with most devices and plays a crucial role in increasing the efficiency of the performance of government vehicles.
With real-time location, fuel and temperature sensors, alert systems, reports and charts, and advanced dashboards, Trakzee serves to be an all-in-one smart fleet management software.