Wherever the word internet arise, hacking has its place too. Hackers are the attackers in the internet world who try to damage files or break your security. They try to find the weakest spot in the automotive fleet.
How could they not try to break the security of telematics? Here we will see Hacking and know if our telematics are safe.
Automotive Hacking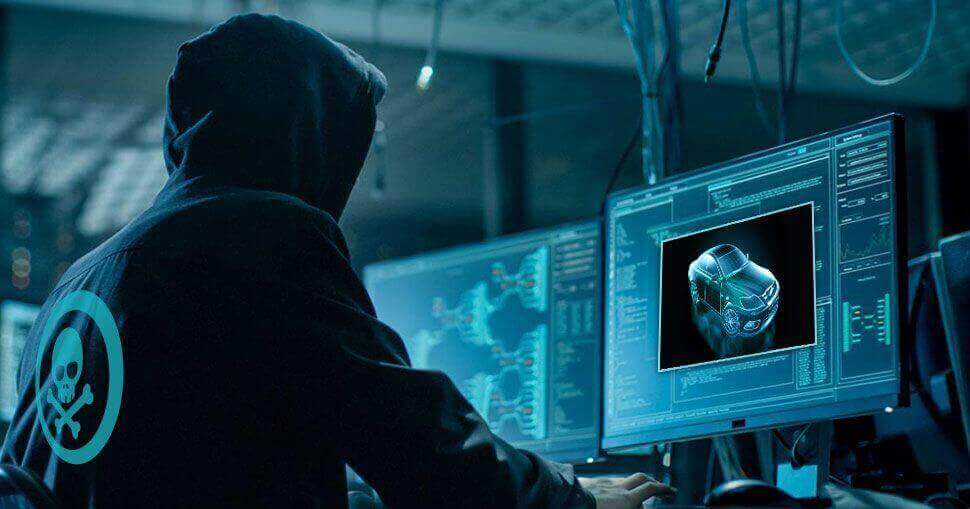 This type of Hacking involves damage to automobiles' software, hardware, and communication system of automobiles. In this Hacking, the code in the electronic control unit (EUC) is manipulated and damage the vulnerabilities to control the car.
The Automotive Hacking target different car models, try to control various systems like a speedometer, breaks, steering, accelerometer and more.
How hackers can terrify the drivers and gain information?
How do they find you?
Hackers scan for possible vulnerabilities with Wi-Fi hotspot, laptops, handheld devices. Then they target the fleet and gain information like vehicle identification number, model, IP address and mostly GPS coordinates.
Are they controlling radio frequency?
Many hackers try to distract or harass drivers. The option that they opt for this is fear. At night they may lower and higher volume of the radio, frequently switch on or off and change stations. The radio becomes out of control and freaks out the drivers.
Control your vehicle!
The hackers can have full access to your vehicle. They are able to control your vehicle speed, and steering, continuously spray on your windscreen while moving wipers from left to right and control your air conditioner temperature. You will be terrified seeing the traffic around and you are not able to control your vehicle.
Can they see you?
The hackers are so powerful they can send images from anywhere on your car's digital display. This image can be abused and may cause issues to your co-passengers
Prevention from Hackers
Be connected with car manufacturers
Always update your fleet software
Keep your key-less remote in a secure place
Turn off the car's Bluetooth and Wi-Fi when not required
Scan USB devices before using them in the fleet.
Conclusion
Whenever technology and security come into existence, hackers take it as a challenge and try to find ways to damage them. So, it's our duty to take measures for our fleet's safety. But, if you are thinking to stop using telematics, then you are wrong. The Internet has been the main attraction for hackers, have we stopped using it? No, we should follow security measures to protect ourselves. And so, follow the same for your telematics. Be safe and happy tracking.