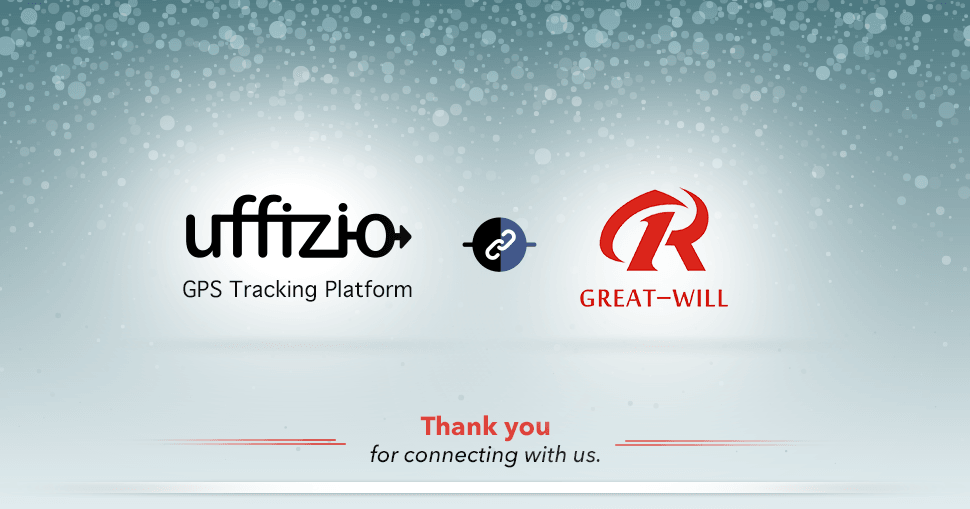 "Uffizio and Great-Will are ready to build innovative solutions for the GPS tech market"
Partnerships are the way forward for companies in the international market. A well-planned partnership can lead to an increase in the productivity and profitability of both the companies involved.
In this era of specialization, it is very crucial that an entity gives complete attention to its own capabilities. Uffizio has always understood the importance of providing partnerships and becoming a software partner for companies.
As a partner, Uffizio takes complete care of the software aspect of any company in need of GPS-based software platforms. Huizhou Great-Will Industrial Co. Ltd. is one of the latest partners we have gotten on board with. It is the start of what will be a dynamic and very productive partnership in the years ahead.
About Great – Will
Established in 2006, Great-Will is a GPS digital communication products manufacturer based in China. The company has a huge market for its products including more than 50 countries in Europe, USA, Asia, the Middle East, and South America.
Over time, the company has built a great reputation for meeting international quality standards, such as CE, FCC, and SASO. As a leading manufacturer of OEM/ODM, the company also boasts extensive R&D capabilities, a huge production infrastructure, and a brilliant team of engineers. The company manufactures all kinds of GPS trackers for the personal, vehicle, and communication, products.
Partnering with Uffizio – Join Us
Uffizio believes that a partnership is built on the principles of loyalty, sincerity, and hard work. As a partner, we always take care that every step we take is in favor of the partnership as a whole.
Individual benefits are secondary and mutual gain is the key when it comes to a successful partnership.
As an extension of our mutual trust and sincerity towards work, we always make sure to provide the highest quality of services with zero compromises and 100% accountability. Our goal is to stand with our partner during the entire process, from the start to the end.
Every business has its own set of requirements and specifications. It is very important that each partnership is uniquely designed in order to sustain the operations of both the parties involved. This is exactly why we have various partnership models planned out for our potential partners, such that their specific requirements are fulfilled.
The choice of software partner for any company is based on expertise and experience. Uffizio has extensive experience in the GPS tech domain and our expertise in GPS-based software development is unprecedented. Become our partner and see your company grow like never before.